Wayfair (W) gains on news gross revenue is strengthening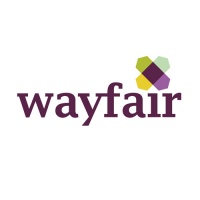 Wayfair (NYSE: W) shares have gained more than 5% in premarket trading Wednesday after the company said in a business update.
The e-commerce firm said quarter-to-date gross revenue is strengthening and is now trending in the negative mid-single-digit percentage range year-over-year.
"This improvement relative to the company's last business update has been driven by total order growth turning positive year-over-year during the period, offsetting lower average order values and the impact of deflation," Wayfair revealed.
"We have been very pleased by how our team's efforts have rekindled the flywheel that has powered our business for 20 years," said Niraj Shah, CEO, Co-Chairman and Co-Founder of Wayfair.
"Our core Commercial offering is stronger than ever and we see momentum in the topline as our vast selection, sharp pricing, and fast, seamless delivery all resonate with customers to drive better results. We continue to take market share and execute tightly against our cost-efficiency plan, driving us to Adjusted EBITDA profitability in Q2. It's nice to be on offense again, and we're excited about the opportunity ahead."
In the statement on Wednesday, Wayfair also announced that Steve Oblak, Chief Commercial Officer, will retire from the company in the first quarter of 2024. Jon Blotner will take up the role.
By Sam Boughedda