Wrap Technologies Applauds Hillsborough County Sheriff's Office for Successful Utilization of BolaWrap Device
TEMPE, Ariz., July 13, 2023 (GLOBE NEWSWIRE) -- Wrap Technologies, Inc. (NASDAQ: WRAP), a global leader in innovative public safety technologies, applauds the Hillsborough County Sheriff's Office in Florida for its remarkable achievements in deploying the company's BolaWrap solution. Since the launch of its BolaWrap program in July 2021, the Hillsborough County Sheriff's Office has expanded its deployment on three separate occasions, driven by the outstanding results and positive outcomes experienced by officers, particularly in encounters involving individuals experiencing a mental health crisis.
Amid the ongoing mental health crisis in the United States, BolaWrap is a groundbreaking remote restraint tool that offers law enforcement agencies a safe and effective alternative to traditional use-of-force methods. The company's proprietary technology allows deputies to safely restrain individuals without causing significant harm or escalating the situation. By deploying a lightweight Kevlar® tether, BolaWrap can rapidly and securely immobilize an individual's legs, effectively minimizing the potential for injury to both law enforcement and the individual involved. Nationwide, over 55% of reported BolaWrap deployments were used in situations involving individuals experiencing a mental health crisis.
Hillsborough County Sheriff's Office has demonstrated a commitment to enhancing public safety while prioritizing the welfare of community members. By integrating BolaWrap into their operations, deputies have successfully de-escalated potentially volatile situations and effectively brought individuals into custody without resorting to excessive force.
Master Deputy and BolaWrap Master Instructor David Hoffman of the Hillsborough County Sheriff's Office stated, "A successful use of BolaWrap occurs whenever a deputy can place an individual into either custodial arrest or protective custody as a result of its deployment. If the BolaWrap deployment, either alone or in combination with other tools or tactics, results in getting the inidividual restrained without injury or additional force, it can be seen as successful."
Wrap Technologies acknowledges the dedication and progressive mindset of the Hillsborough County Sheriff's Office, as their ongoing expansion of the BolaWrap program demonstrates their commitment to the safety and well-being of both officers and the public they serve. The positive experiences and outcomes in Hillsborough County continue to underscore BolaWrap's potential to revolutionize law enforcement practices worldwide.
"We are immensely proud to witness the Hillsborough County Sheriff's Office harness the power of BolaWrap to address challenging situations involving individuals in mental crisis," said Kevin Mullins, CEO of Wrap Technologies. "In May of this year, the Hillsborough County Sheriff's Office increased their stock of Bolawrap by 22%. The dedication and success displayed by the Hillsborough County Sheriff's Office deputies are a testament to the effectiveness and versatility of BolaWrap in promoting a safer and more compassionate approach to law enforcement."
Wrap Technologies remains committed to supporting law enforcement agencies worldwide by providing innovative solutions like BolaWrap that reduce the need for unnecessary force, enhance officer safety, and build trust within communities.
About Wrap
Wrap Technologies, Inc. (Nasdaq: WRAP) is a leading global provider of advanced public safety solutions, integrating state-of-the-art technology, cutting-edge tools, and comprehensive services to address the complex, modern day challenges facing public safety organizations around the world. Guided by a no-harm principle, Wrap is dedicated to developing groundbreaking solutions that empower public safety agencies to safeguard the communities they serve in a manner that fosters stronger relationships and delivers positive public safety outcomes.
Wrap's BolaWrap® solution encompasses an innovative and patented hand-held remote restraint device, strategically engineered with Wrap's no-harm guiding principle to proactively deter escalation by deploying a Kevlar® tether that safely restrains individuals from a distance. Combined with BolaWrap® training, certified by the esteemed International Association of Directors of Law Enforcement Standards and Training (IADLEST), Wrap enables officers from over 900 agencies across the US and 60 countries around the world, with the expertise to effectively use BolaWrap® as an early intervention measure, mitigating potential risks and injuries, averting tragic outcomes.
Wrap Reality™, the Company's advanced virtual reality training system, is a fully immersive training simulator and comprehensive public safety training platform equips first responders with the discipline and practice to prevent escalation, de-escalate conflicts, and apply appropriate tactical use-of-force measures to better perform in the field. By offering a growing range of real-life scenarios, Wrap Reality™ addresses the dynamic nature of modern law enforcement situations for positive public safety outcomes.
Wrap's headquarters are in Tempe, Arizona.
For more information, please visit wrap.com.
Connect with Wrap:
Wrap on FacebookWrap on TwitterWrap on LinkedIn
Trademark Information
BolaWrap, Wrap and Wrap Reality are trademarks of Wrap Technologies, Inc. All other trade names used herein are either trademarks or registered trademarks of the respective holders.
Cautionary Note on Forward-Looking Statements - Safe Harbor Statement
This press release contains "forward-looking statements" within the meaning of the "safe harbor" provisions of the Private Securities Litigation Reform Act of 1995, including but not limited to: statements regarding the Company's overall business; total addressable market; and expectations regarding future sales, expenses and break-even and profitability expectations. Words such as "expect", "anticipate", "should", "believe", "target", "project", "goals", "estimate", "potential", "predict", "may", "will", "could", "intend", and variations of these terms or the negative of these terms and similar expressions are intended to identify these forward-looking statements. Moreover, forward-looking statements are subject to a number of risks and uncertainties, many of which involve factors or circumstances that are beyond the Company's control. The Company's actual results could differ materially from those stated or implied in forward-looking statements due to a number of factors, including but not limited to: the Company's ability to successfully implement training programs for the use of its products; the Company's ability to manufacture and produce product for its customers; the Company's ability to develop sales for its new product solution; the acceptance of existing and future products, including the acceptance of the BolaWrap 150; the risk that distributor and customer orders for future deliveries are modified, rescheduled or cancelled in the normal course of business; the availability of funding to continue to finance operations; the complexity, expense and time associated with sales to law enforcement and government entities; the lengthy evaluation and sales cycle for the Company's product solution; product defects; litigation risks from alleged product-related injuries; risks of government regulations; the business impact of health crises or outbreaks of disease, such as epidemics or pandemics; the impact resulting from geopolitical conflicts and any resulting sanctions; the ability to obtain export licenses for countries outside of the US; the ability to obtain patents and defend IP against competitors; the impact of competitive products and solutions; and the Company's ability to maintain and enhance its brand, as well as other risk factors mentioned in the Company's most recent annual report on Form 10-K, quarterly report on Form 10-Q, and other SEC filings. These forward-looking statements are made as of the date of this press release and were based on current expectations, estimates, forecasts and projections as well as the beliefs and assumptions of management. Except as required by law, the Company undertakes no duty or obligation to update any forward-looking statements contained in this release as a result of new information, future events or changes in its expectations. 
Investor Relations Contact: 800.583.2652[email protected]
Media Relations Contact: Leigh Anne Arnold 5W Public Relations646-588-6165[email protected]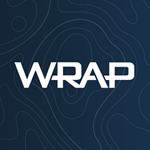 Source: Wrap Technologies, Inc.
Globe Newswire
,
Press Releases
Sign up for StreetInsider Free!
Receive full access to all new and archived articles, unlimited portfolio tracking, e-mail alerts, custom newswires and RSS feeds - and more!