Stitch Fix announces appointment of Matt Baer as Chief Executive Officer; Founder and interim Chief Executive Officer Katrina Lake will continue on in her role as Executive Chairperson of the Board
SAN FRANCISCO, June 14, 2023 (GLOBE NEWSWIRE) -- Stitch Fix, Inc. (NASDAQ: SFIX), the leading online personal styling service, announced today that Matt Baer, former Chief Customer & Digital Officer at Macy's, Inc., has been appointed Chief Executive Officer and a member of the Board of Directors, effective June 26, 2023. Founder, interim CEO and Executive Chairperson of the Board Katrina Lake will work closely with Baer as he transitions into his role. Lake will continue on in her role as Executive Chairperson of the Board.
"I'm incredibly excited to join Stitch Fix as CEO. As someone with retail in my DNA, I've long admired what Katrina has built with Stitch Fix - fusing AI with stylists to offer the most convenient shopping experience out there today," said Baer. "People are looking for a better way to look and feel great. Stitch Fix is uniquely positioned to deliver that for them. I look forward to working with the talented team at Stitch Fix and leveraging my years of experience building and scaling retail businesses to deliver a sustained future of profitable growth."
"When I returned to Stitch Fix as interim CEO in January this year, I was committed to finding an inspiring leader with a track record of excellent execution, passion for our mission and a clear dedication to serving our clients. As we've gotten to know Matt, I, our board of directors and our management team were all impressed by his experience across all areas of retail businesses and his ability to identify the interconnected opportunities to positively impact the experience of our clients in the short term, while inspiring our teams to deliver an impactful vision for the future," said Katrina Lake, interim CEO, Stitch Fix. "With Matt as our CEO, alongside our experienced management team, and with the continued commitment, passion and expertise of the whole Stitch Fix team, I'm confident we can continue to build on our significant competitive advantage in leveraging data and stylists to deliver the most personal experience in the industry and drive growth for the future."
"On behalf of the Board, I want to thank Katrina for her leadership as interim CEO during this pivotal time and for the care and commitment she brought to the search for Stitch Fix's next CEO. We share her confidence in Matt's ability to lead Stitch Fix as it continues to deliver personal styling at scale and write the future of apparel retail," added Sharon McCollam, Stitch Fix Lead Independent Director. "We're thrilled to continue working alongside Katrina in her capacity as Executive Chairperson of Stitch Fix's Board of Directors."
Since its founding in 2011, Stitch Fix has made personal styling accessible to millions of people who've used the service to discover and buy apparel, shoes and accessories they love, hand-selected by our stylists and delivered to their homes. Today, Stitch Fix serves around 3.5 million clients and ships thousands of personalized items of apparel every day.
Previously, Matt Baer was Chief Customer & Digital Officer at Macy's, Inc., where he was responsible for the growth and strategic long-term vision of Macy's and Bloomingdale's digital businesses, as well as Macy's strategy and programs to create deeper, more enduring relationships with customers. During his time at Macy's, he delivered material digital growth (FY22 +31% to FY19) and launched or scaled a number of impactful initiatives, including a third-party marketplace, Macy's Media Network, a modern redesign of  macys.com and the Macy's mobile app, Macy's Live -- livestream shopping, Own Your Style brand platform, an improved Macy's Style Crew, Curbside Pickup, Same Day Delivery, and the creation of the Enterprise Data & Analytics function.
Prior to joining Macy's, Baer was Vice President of eCommerce at Walmart.com, where he helped lead the transformation and scaling of Walmart's digital business. Before joining Walmart, he founded a digital marketplace, held executive positions at two retail startups and practiced complex commercial litigation. Earlier in his career, Baer worked across all functions of a family retail business.
Baer holds a bachelor's degree in business administration from the Stephen M. Ross School of Business at the University of Michigan and a law degree from the Benjamin N. Cardozo School of Law at Yeshiva University.
About Stitch Fix, Inc.Stitch Fix combines the human touch of expert stylists with the precision of advanced data science to make online personal styling accessible to everyone. Stitch Fix helps millions of clients across the United States and United Kingdom find clothing and accessories they love through a unique model that can extend far beyond the closet to define the future of shopping. For more, visit https://www.stitchfix.com.
About Katrina Lake Katrina Lake is the Founder of Stitch Fix. She served as the company's Chief Executive Officer from its inception in 2011 until July 31, 2021, growing Stitch Fix into an industry leading business with an annual revenue during this time of $1.7bn. She has been a member of the Board of Directors since the company's founding.
Katrina took the company public in 2017 and in doing so was the youngest woman at the time to ever take a company public. She was recognized by Parsons New School as one of the most innovative forces in Fashion, Technology, Sustainability and the Arts in 2019, and by BUILD for her entrepreneurial achievements and her personal involvement as a former BUILD Mentor. She also serves on the board of fellow disruptor, Glossier.
Ms. Lake holds a B.A. in Economics from Stanford University and an M.B.A. from Harvard University.
Press Kit: Headshots and biographies Stitch Fix imagery and b-roll
Media Contact:Kathryn Hull [email protected]
Investor Relations Contact:Hayden Blair [email protected]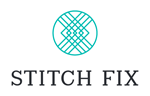 Source: Stitch Fix, Inc.
Globe Newswire
,
Press Releases
Sign up for StreetInsider Free!
Receive full access to all new and archived articles, unlimited portfolio tracking, e-mail alerts, custom newswires and RSS feeds - and more!