LIG Assets (LIGA) to Acquire Stargaze Entertainment, Inc. (STGZ) – With The Focus on Building Studios, Attractions, and Live Event Venues
NASHVILLE, TN, Aug. 08, 2023 (GLOBE NEWSWIRE) -- via NewMediaWire – LIG Assets, Inc (OTC Pink: LIGA), a publicly traded sustainability-oriented holding company with a focus on sustainable housing, media, and logistic markets, has signed a significant Memorandum of Understanding (MOU) to merge part of their media division with Stargaze Entertainment Group, Inc., (OTC Pink: STGZ).
The strategic acquisition of Stargaze Entertainment Group, Inc. aligns with LIGA's vision to expand its presence in the rapidly growing music, television, film production, and live entertainment industries.  By identifying premier locations in North America, which include the United States and Canada, with existing entertainment Real Estate assets and space for expansion, management will build the Stargaze brand into a Premier Family Entertainment Venue and Theme Attraction Company. Management is in final negotiations to acquire its first of several large multi-faceted Entertainment Real Estate properties to launch the Stargaze Live Entertainment and Studios brand.
Stargaze shareholders will be pleased to know that as part of this transaction, the outstanding shares will be diminished by approximately 20%.  To further enhance growth, Stargaze will be partnering with Ailiance Inc, a jointly held company between LIGA and Hollywall Entertainment, Inc (OTC Pink: HWAL), a technology-driven media and entertainment company. The partnership with Ailiance represents a convergence of direct marketing, outstanding content, and innovative spirit, forming the foundation for building the country's premier video/audio content distribution and entertainment platform.
As global demand for entertainment content skyrockets with the success of networks like HULU, Netflix, and Prime Video, LIGA sees tremendous potential for future opportunities that may benefit its shareholders.
Tony Green, CEO of Stargaze Entertainment Group, Inc. expressed excitement about the merger by LIG Assets, Inc. (LIGA).  Mr. Green stated, "After looking at various promising opportunities for Stargaze in the US and Canada, LIG Assets & Hollywall Entertainment were brought to our attention. After lengthy discussions, due diligence and recognizing the synergistic relationships between all our companies, we feel this partnership is a transformative opportunity to expand STGZ's media content and reach new heights in the industry and be most beneficial for our investors and shareholders."
Marvin Baker, President, and Chairman of the Board of LIG Assets, Inc., stated, "Over the past year, LIGA has been diligently cultivating corporate relationships to fulfill our mission as a Sustainability-Oriented holding company focused on sustainable housing, media, and logistic markets that truly benefit our investors. Our transformation into a fundamentally different and enhanced organization now involves collaborations with corporations like Hollywall Entertainment and Stargaze Entertainment creating dynamic synergies among all our relationships and unlock the full potential of the acquired media assets. Over the past 6 years operating LIG Assets has generated $25,000,000 in revenue deposited into our bank accounts. After analyzing the opportunities before us, the newly formed Stargaze Management team are projecting $3 to 5 million in revenue and estimates entertainment assets to top $5 million by the end of the first 12 months of consolidated operations, with exponential growth to follow."
Mr. Baker further stated, "We embrace new joint ventures, spin-offs, and strategic acquisitions that align with our vision for the future. This newest acquisition of STGZ is poised to amplify shareholder value for all three companies: LIGA, STGZ and HWAL. The acquisition of Stargaze Entertainment marks a strategic step forward for LIGA, as it positions itself for continued growth in the media and entertainment landscape. Investors can expect exciting developments as LIGA, in collaboration with Ailiance, HWAL, and STGZ drives innovation in the entertainment sector while delivering long-term value to its shareholders."
LIG Assets will release a corporate update that will detail why this is a necessary step in moving LIGA forward, how it will create shareholder value and the future deals that soon to be announced will impact LIGA's bottom line in the near future.  The key to these new partnerships, joint ventures and acquisitions is to minimize any dilution of all of our companies while increasing the value and ultimately our stock price.
STGZ, HWAL and LIGA share a commitment to transparent communication and have pledged to keep shareholders informed about their progress and milestones. As part of this commitment, regular shareholder conference calls and timely news releases will provide comprehensive updates on their joint initiatives, ensuring shareholders remain apprised of the company's developments.
About Stargaze Entertainment Group, Inc.
Stargaze Entertainment Group, Inc. (OTC: STZG), is a public, subscription-based entertainment company, headquartered in Plattsburgh, New York with a market cap of approximately $1.2M, specializing in the creation, production, and distribution of original and licensed media content, including music, film, and television.
About LIG Assets, Inc.
LIG Assets, Inc. (OTC: LIGA) in association with Robert Plarr is the emerging "Leader in Green Assets" -- focused on exclusive green, renewable energy and sustainable and disaster resistant homes, living systems, technologies and components to be utilized in the residential and commercial real estate acquisition and development projects currently under way and now individual product sales, as well as rapid expansion into other sectors via acquisitions, mergers and joint venture partnerships. LIG Assets, Inc. trades on the pink sheets under the ticker symbol "LIGA".
Corporate Communications: Contact DataShareholder/Investor inquiries can be directed to: LIG Assets, Inc. Marvin Baker Chairman. & PresidentTelephone: (833) 544-2466 / (833) LIGAHOMESWebsite:  www.LeaderInGreenAssets.comFacebook @ www.Facebook.com/ligahomesTwitter @ https://twitter.com/ligassets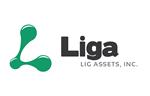 Source: LIG Assets, Inc.