Hollywood Talent Agent Icon Harry Abrams, Founder/Chairman of Abrams Artists Agency, Book "Let's Do Launch" Designates UberAgent Alan Morell of Creative Management Partners (CMP)
---
Get inside Wall Street with StreetInsider Premium. Claim your 1-week free trial here.
---
-Agent Icon Harry Abrams represented hundreds of Hollywood Celebrities: Kerry Washington, Jennifer Lopez, Jerry Seinfeld, Liam Neeson, Michael B. Jordan, Sterling K. Brown.
BEVERLY HILLS, CA, Sept. 01, 2020 (GLOBE NEWSWIRE) -- via NEWMEDIAWIRE -- Creative Management Partners (CMP) today announced that Harry Abrams, Hollywood legend, talent agent, and founder/former chairman and CEO of Abrams Artists Agency, has chosen CMP's Alan Morell to represent his new book, Let's Do Launch: A Hollywood Agent Dishes on How to Make Your Business and Career Take Off, for bid to publishers and for adaptation to broadcast television.   
The book, written by Harry Abrams, one of Hollywood's most accomplished talent agents and entrepreneurs, will tell the story of how Harry humbly and hungrily defied the stereotype of a ruthless egotistic Hollywood mogul and still achieved tremendous success in a field everyone can relate to, and everyone has an inherent interest in—entertainment. In so doing, this book will serve as a practical guide for people of all ages and in all businesses. Morell's client, Rod Thorn, playwright, storytelling consultant, and former senior communications executive for PepsiCo, Kodak, and IBM, is Harry's collaborator.
The book will stress Harry's six decades of experience developing opportunities as well as talent—his own and others—focusing on today's beloved A-list stars such as Jennifer Lopez, Kerry Washington, Jerry Seinfeld, Liam Neeson, Michael B. Jordan, Sterling K. Brown, and more. The book will highlight how Harry championed female directors, actors of color, and differently abled artists long before diversity and inclusion was demanded. The book will discuss how Harry shunned the spotlight for himself yet mastered the art of branding his clients. Strategic use of social media, financing, relationship building, loyalty, the value of a dollar, resilience, work-life balance; all this and more will be covered in the book using Harry's trademark wit and charm. 
The era we are presently in is already being called "the great adaptation." This book will ideally inspire a new work ethic that borrows from the best parts of a tried and true one. 
"I'm lucky to have worked with, and been friends with, a lot of great entertainers and business people, and Alan is no exception," said Harry Abrams, Abrams Artists Agency Founder and Chairman/CEO. "We are kindred spirits in that we both believe our job is to put our clients first, to look for and leverage opportunities on their behalf, and to build our businesses in the process. With this book, I am thrilled to be able to continue that philosophy, and pass along what I've learned to a new generation of entertainers and business people."  
"I've had a relationship with Harry for over 30 years in my dealings in the entertainment business, and I have seen first-hand the way he was able to help grow his clients' careers, all very modestly and quietly in the background, allowing his clients to take the center stage," said Harris Tulchin, media attorney for Harry Abrams and co-author of The Independent Film Producer's Survival Guide. "As a published author myself, when Harry approached me about referrals on agents to help him publish his own book, I knew there was only one man for the job, and that was Alan Morell. I set up the meeting and Harry and Alan connected as respected colleagues as soon as they sat down together. I have watched the process of the preparation of Harry's book expertly managed by Alan and I am proud that my instinct was absolutely correct and Alan has guided Harry to create the outline for an absolute blockbuster with fascinating intimate stories and incredible pearls of advice."
"It is an extreme honor to represent Harry for his wonderful works as introduced to me by my client Harris Tulchin Esq.," said Alan Morell, CMP CEO. "We've all heard stories of people going from the mail room to the board room. Well, hold on to your seatbelt as my valued client Harry Abrams, THE MEGA deal-making Hollywood agent icon, dishes on How to Make Your Business and Career take off. It's Harry's personal guide for those desiring to make it in the entertainment industry and as entrepreneurs, and it is a must read for every business school curriculum. Introducing Harry to my client Rod Thorn, who, in addition to his work as a playwright and storytelling consultant, has advised dozens of CEOs at major companies, and collaborated on several books with CEOs, was a perfect fit."
"Imagine if Babe Ruth and Michael Jordan, the two best athletes to ever play their sports, asked you to play catch or shoot hoops with them," says Rod Thorn, Thorn Media CEO. "That's what it's been like to collaborate with Alan Morell, my uber agent, and Harry Abrams, a Hollywood icon. Thanks to all of the time I've spent working on this project, I understand why talented entertainers, former employees, and entrepreneurs—in and out of Hollywood—have relied on Alan and Harry for guidance and opportunities to grow their careers. I'm grateful to have a seat at this exclusive table." 
ABOUT HARRY ABRAMS: 
Founder and former Chairman/Chief Executive Officer of Abrams Artists Agency, Harry Abrams, always knew that he wanted to pursue a career in the entertainment industry as a talent agent. After graduating with a B.S. in Business Administration from UCLA, in 1957, he worked in Indiana for a company that sold lawn mowers. In 1958, he joined MCA Artists, which was then a talent agency. Mr. Abrams started at an entry level position in the mailroom of MCA for forty dollars a week and rose quickly to become an administrative assistant in its television department. After working as an agent-in-training for 2 1/2 years, he was promoted to become an agent in the television department. He remained at MCA until 1962, when the company was forced to divest itself of its talent agency division due to an anti-trust action against MCA's parent company. It was at this time that Mr. Abrams and an MCA co-worker decided to start their own specialized talent agency named Abrams-Rubaloff & Associates in Los Angeles. 
The agency focused on representing broadcast journalists, radio and television personalities, newscasters, sportscasters, emcees/hosts for game and talk shows, radio and television performers for commercials, as well as spokesmen and spokeswomen on behalf of products. By 1977, with offices in Los Angeles and New York City, Abrams-Rubaloff & Associates had risen to become the top talent agency of its kind throughout the country. 
The rich theatrical environment of New York City captured Mr. Abrams' curiosity as he quickly became enamored with the theatrical actor. He discovered and guided a number of these performers, but only insofar as commercials were concerned. Mr. Abrams felt it would be beneficial to represent these performers for theatrical employment as well. Mr. Rubaloff did not share Mr. Abrams' ambitions. In 1977 they parted ways and Mr. Abrams went on to form in New York City what we now know as Abrams Artists Agency. This being an independent venture, he was able to create a talent agency that fit his own personal vision; a full-service agency (motion pictures, television, legitimate theater, radio and television commercials, etc.) In 1982, Mr. Abrams opened a new Los Angeles office, and led the bi-coastal company to the prominent stature it enjoys today.
Mr. Abrams currently resides in Los Angeles with his wife, Gay, and two daughters: Emily and Madeleine. He also maintains a residence in New York City. Mr. Abrams has four sons from a previous marriage: Anthony, (a writer and feature film director), Jonathan, (a composer/arranger and musician), Nicolas, (a chef de cuisine), and Zachariah, (a partner in a gaming company). Mr. Abrams has been on The Board of Directors of the Los Angeles Fraternity of Friends (a fundraising organization attached to The Music Center of Los Angeles), a major sponsor of the annual Sundance Film Festival, a supporter of the Theater Arts/Film School at UCLA, a member of the Independent Feature Film Project East/West, a member of the Los Angeles Entertainment Arts Council, a member of the Board of Directors of the Mark Taper Forum/Ahmanson/Kirk Douglas Theatre (The Center Theatre Group), a patron of the New York City Ballet and American Ballet Theater, a member of the East Hampton Tennis Club and the Riviera Country Club (Pacific Palisades, California). Mr. Abrams was also on The Board of Directors of REPRISE, a nonprofit theatre company that revives Broadway musicals for presentation several times a year at UCLA's Freud Theatre. 
Some recognizable performers for whom Mr. Abrams has been personally responsible and whose professional careers he has assisted in guiding are Liam Neeson, Sterling K. Brown, Michael B. Jordan, James Avery, Jaclyn Smith, Jennifer Lopez, Kerry Washington, Katie Holmes, David Strathairn, Connie Britton, Mason Adams, Bob Barker, Julia Barr, Susan Blakely, Ted Brown, Arte Johnson, Jim Lange, Susan Lucci, Wink Martindale, George Michaels, Chris Burke, Seymour Cassel, Lee J. Cobb, Bob Crane, Michael Emerson, Dick Enberg, Bob Eubanks, Andrea Evans, Mary Fickett, Matt Frewer, Lindsay Frost, Bob Gunton, Veronica Hamel, Chick Hearn, Dan Ingram, Judith Ivey, Brian Doyle Murray, Gary Owens, Regis Philbin, Avery Schreiber, Mal Sharpe, John Spencer, Ralph Story, Bill Stout, Senator Fred Dalton Thompson, Ruth Warrick, and Chandra Wilson. 
ABOUT ALAN MORELL:
Mr. Morell has 37 years of global experience managing over 2700 campaigns in the successful development and management of talent, literary, TV and film packaging, commercial rights, corporate consulting, media positioning, sponsorship of live events and intellectual property (IP) rights. Mr. Morell is one of the few in the sports, entertainment and arts industries who has represented and managed clients who have won the prestigious awards: Grammy; Tony; Oscar; Emmy, Telly, ESPY, Victors and NY Times Best Selling Authors.
LINKS:
www.creativemanagementpartners.com
http://www.globenewswire.com/news-release/2019/07/09/1880281/0/en/2019-2020-Literary-and-Broadcast-News-Announcing-Creative-Management-Partners-CMP-Agent-Alan-Morell-70-Client-Authors-Works-to-Publishers-Books-Developed-for-Television-and-Film-Op.html
2020-2021 Creative Management Partners ... - NewMediaWire
Contact Information: 
THE CREATIVE MANAGEMENT AGENCY
Beverly Hills Gardens Building 
Creative Management Partners LLC
9440 Santa Monica Blvd. Suite 301
Beverly Hills, Ca. 90210
508-292-7900 
www.creativemanagementpartners.com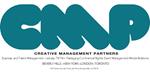 Source: Creative Management Partners LLC
Globe Newswire
,
Press Releases
Sign up for StreetInsider Free!
Receive full access to all new and archived articles, unlimited portfolio tracking, e-mail alerts, custom newswires and RSS feeds - and more!