CryptoAI: a new project willing to bring the AI revolution at the service of crypto.
Paris, France, Jan. 31, 2023 (GLOBE NEWSWIRE) -- On the 28th of January, CryptoAI, an ERC-20 token dedicated to making artificial intelligence technology more accessible and widely-known in the cryptocurrency space was launched.Making AI technology more accessible to a wider audience is essential to realize its full potential. By simplifying the accessibility of AI tools, more people can utilize them for their everyday needs. This also creates opportunities for people to develop new, innovative applications for AI that no one has thought of before. Bringing this technology to the masses, in the form of several free to use bots, is the mission of CryptoAI.To fulfil it, CryptoAI released five crypto bots. The first one, CryptoBuys, is the most comprehensive buy bot on Telegram: it tracks every buy on the Ethereum and Binance blockchains and displays them using accurate information on any Telegram channel. This bot also contains a category of trending tokens, top gainers and top losers, so users can find new investments easily. Finally, it can show the chart of a crypto at any moment, with a simple command. The second bot, ContestAI, automates the entire process of entering and winning a lottery or a buy contest so that no one will ever have to worry about claiming or waiting for their prize.The third one, MultiAI, combines several different technologies into a single robot. Its chat function is based on ChatGPT, utilizing bot-to-bot communication, which allows the chatbot to respond to user messages with natural language and express itself through conversation. Its image generation function allows it to generate images, or even memes, based on keywords. Finally, this bot is equipped with a deep fake audio and video generator, able to create lifelike imitations of celebrities or characters. The fourth bot is DirectSwap, which allows crypto traders to buy and sell tokens on Uniswap just with a simple /buy command on Telegram. Last but not least, the fifth bot can manage raids for crypto communities, by automatically posting in crypto Telegram groups every last tweet which contains a specific hashtag.Their technology is willing to make artificial intelligence accessible to the masses and create a link between the cryptocurrency and artificial intelligence sectors. No need to register anywhere or be worried about collected data: their bots are safe, anonymous, free, and fast to use.But that's not all. Their economic model mostly relies on the advertising system linked to their bots. A part of their revenue is used to buy back and burn $CAI tokens. By doing this, they assure themselves that their cryptocurrency is deflationary, which means that the supply will reduce over time, driving the price up. This consistent ecosystem is made to sustain the project in the long term.It is therefore easy to see the enormous potential of this project, which can, if managed correctly, become one of the biggest ones that brings AI tech into cryptoSocialsWebsite: https://crypto-ai.ioTwitter: https://twitter.com/cryptoai_ercTelegram chat: https://t.me/cryptoai_ercWhitepaper: https://cryptoai.gitbook.io/cryptoai-whitepaper-v.1.0/

Sam Birks
CryptoAI
Contact (at) crypto-ai.io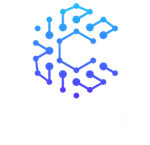 Source: CryptoAI
Globe Newswire
,
Press Releases
Related Entities
Twitter
Sign up for StreetInsider Free!
Receive full access to all new and archived articles, unlimited portfolio tracking, e-mail alerts, custom newswires and RSS feeds - and more!