Crypto Hub Launches the First Stake to Own (S2O) Coin
Crypto Hub Launches the first Stake to Own (S2O) Coin to empower their Decentralized Launchpad.
Lisbon, Portugal, Sept. 27, 2023 (GLOBE NEWSWIRE) -- Crypto Hub, a pioneering web3 agency in the cryptocurrency sector, launched its innovative Stake to Own (S2O) Coin, designed to radically change the Web3 space.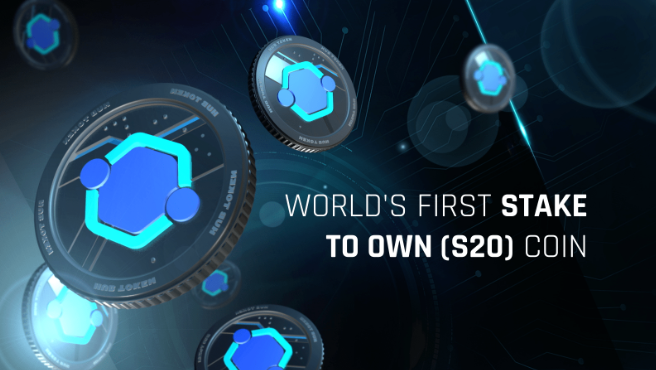 Becoming a token holder is something common nowadays in the crypto space, being however a Launchpad Owner is something completely different and much more profitable. Instead of investing in cryptocurrencies which are extremely volatile, Crypto Hub is offering Dapp Investment, which is similar to investing in a profitable and automated blockchain company that generates passive income. 
$HUB is a ERC20 Token deployed on the Ethereum Network with a function that enables holders to stake it to achieve a Crypto Hub Rank, hence providing different benefits, including shared ownership of Crypto Hub Launchpad proportional to the amount of HUB Staked.
The ownership is based on the staking power the user has compared with everyone else in the staking pool. Below you can find the 3 different Ranks available and their corresponding benefits: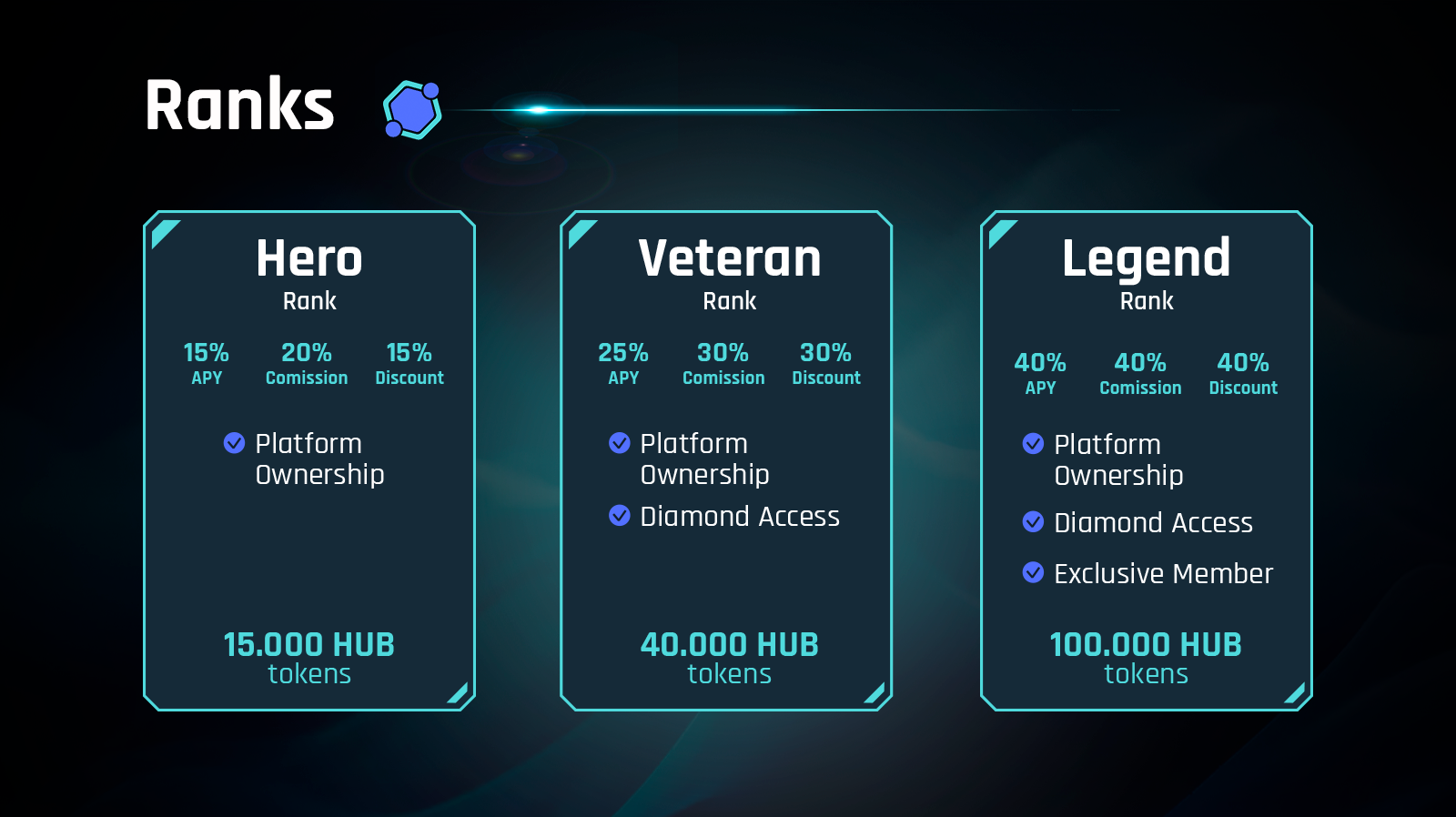 APY: Annual Percentage Yield on your staked $HUB
Commission: Percentage of Launchpad Sales generated by you (Referrals Paid)
Discount: Discounts on all our Marketing Services (Crypto Projects)
Platform Ownership: Share of Launchpad Profits Based on the Amount of $HUB Staked
Diamond Access: Users can access Exclusive Presales, Staking Pools and NFT Drops
Exclusive Member: Access to Partner Airdrops, Exclusive Investor Channel, Access to Twitter Gold (Crypto Projects).
Crypto Hub created $HUB to accomplish this shared ownership to all interested investors, and is currently selling it in a Seed Sale until 15th of October at 0.003$ each token. Below we detailed their upcoming sales:
Seed Sale Details:Duration: From 25th September to 15th October 2023Price: The token price for the Seed Sale is set at $0.003Vesting: Participants can expect a vesting schedule of 10% on Token Generation Event (TGE), followed by an additional 15% released every month for the subsequent four months.
IDO Sale Details:Duration: From 26th October to 30th October 2023Price: The token price for the IDO Sale is set at $0.005Vesting: Participants can expect a vesting schedule of 20% on Token Generation Event (TGE), followed by an additional 20% released every month for the subsequent four months.
HUB will be listed on Uniswap on November 1st along with a central exchange (CEX) listing to be announced on the same date. 
Tokenomics & Vesting Schedule
HUB Token has a clear and fair tokenomics structure and its vesting schedule is designed to promote long-term growth and ecosystem sustainability.
 Token Name | Crypto Hub Token Ticker | HUB Blockchain | ERC20 Total Supply | 100 000 000 Tax Fees | 2% Buy / 2% Sell Listing Price | 0.005$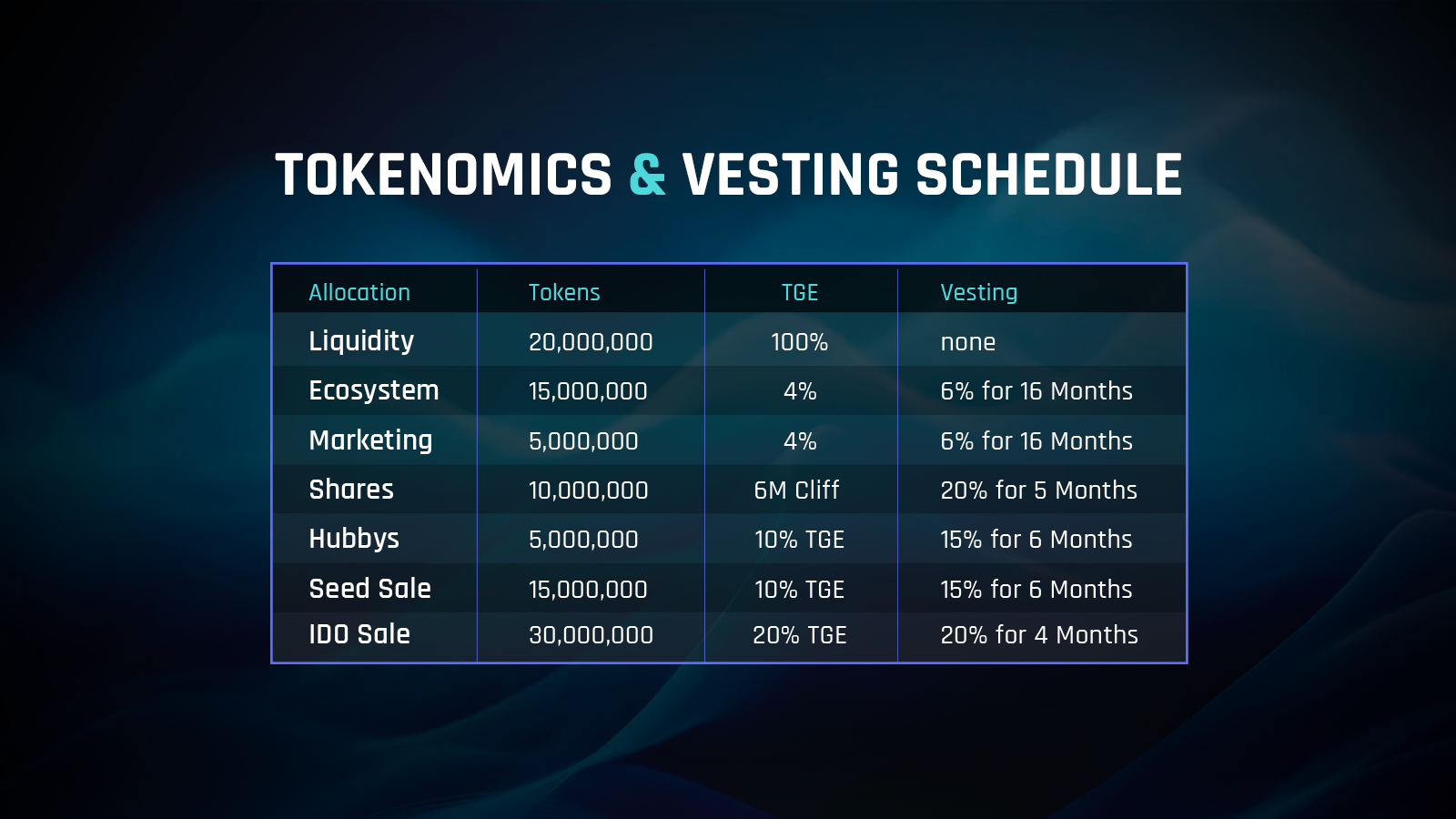 "What's the most surprising in HUB Tokenomics is that the team members are not accounted for, which means there is a most likely possibility of its token price going up due to smaller selling pressure."
During the $HUB Vesting period, users will be considered as if they were staking and will have access to all their Rank Benefits including Shared Ownership, Income Distribution, Special Access, Commissions and Discounts in the launchpad. This means that the moment investors buy on the Seed Sale they will have instant benefits to all Crypto Hub Launchpad Offers according to their Ranks.
For more details and any clarifications, please refer to our official channels.

Pedro Costa
Ceo
CryptoHub
info-at-cryptohub.agency

Source: Crypto Hub
Globe Newswire
,
Press Releases
Related Entities
Twitter
Sign up for StreetInsider Free!
Receive full access to all new and archived articles, unlimited portfolio tracking, e-mail alerts, custom newswires and RSS feeds - and more!