Celularity Inc. Announces $3 Million Registered Direct Offering
FLORHAM PARK, N.J., July 27, 2023 (GLOBE NEWSWIRE) -- Celularity Inc. (Nasdaq: CELU) ("Celularity"), a biotechnology company developing placental-derived allogeneic cell therapies and biomaterial products, today announced that it has entered into a definitive agreement with a single, healthcare-focused institutional investor for the purchase and sale of 8,571,428 shares of its Class A common stock together with warrants to purchase up to 8,571,428 shares of its Class A common stock at a combined purchase price of $0.35 per share and accompanying warrant (together the "Securities"), pursuant to a registered direct offering resulting in total gross proceeds of approximately $3 million before deducting placement agent commissions and other estimated offering expenses. The warrants will have an exercise price of $0.35, will be exercisable beginning six months after the date of issuance and will expire five years following the initial exercise date. The closing of the offering and sale of the Securities is expected to occur on or about July 31, 2023, subject to the satisfaction of customary closing conditions.
A.G.P./Alliance Global Partners is acting as the sole placement agent for the offering.  This offering is being made pursuant to an effective shelf registration statement on Form S-3 (File No 333-266786) previously filed with the U.S. Securities and Exchange Commission (the "SEC"). A prospectus supplement describing the terms of the proposed offering will be filed with the SEC and will be available on the SEC's website located at http://www.sec.gov. Electronic copies of the prospectus supplement may be obtained, when available, from A.G.P./Alliance Global Partners, 590 Madison Avenue, 28th Floor, New York, NY 10022, or by telephone at (212) 624-2060, or by email at [email protected].
Celularity also has agreed that certain existing warrants to purchase up to an aggregate of 8,928,572 shares at an exercise price of $0.75 per share and a termination date of October 10, 2028 will be amended, effective upon the closing of the offering, so that the amended warrants will have a reduced exercise price of $0.45 per share.
This press release shall not constitute an offer to sell or a solicitation of an offer to buy these Securities, nor shall there be any sale of these Securities in any state or other jurisdiction in which such offer, solicitation or sale would be unlawful prior to the registration or qualification under the securities laws of any such state or other jurisdiction
About Celularity 
Celularity Inc. (Nasdaq: CELU) headquartered in Florham Park, N.J., is a biotechnology company leading the next evolution in cellular and regenerative medicine by developing allogeneic cryopreserved off-the-shelf placental-derived cell therapies, including therapeutic programs using mesenchymal-like adherent stromal cells (MLASCs), T-cells engineered with CAR (CAR T-cells), and genetically modified and unmodified natural killer (NK) cells. These therapeutic programs target indications in autoimmune, infectious and degenerative diseases, and cancer. In addition, Celularity develops, manufactures, and commercializes innovative biomaterial products also derived from the postpartum placenta. Celularity believes that by harnessing the placenta's unique biology and ready availability, it can develop therapeutic solutions that address significant unmet global needs for effective, accessible, and affordable therapies.
Forward-Looking Statements
This press release contains certain forward-looking statements within the meaning of Section 27A of the Securities Act of 1933 and Section 21E of the Securities Exchange Act of 1934 and Private Securities Litigation Reform Act, as amended, including those relating to the timing and completion of the proposed offering and other statements that are predictive in nature. These statements may be identified by the use of forward-looking expressions, including, but not limited to, "expect," "anticipate," "intend," "plan," "believe," "estimate," "potential," "predict," "project," "should," "would" and similar expressions and the negatives of those terms. These statements relate to future events and involve known and unknown risks, uncertainties and other factors which may cause actual results, performance or achievements to be materially different from any results, performance or achievements expressed or implied by the forward-looking statements. Such factors include the risk factors set forth in Celularity's filings with the SEC, including, without limitation, its Annual Report on Form 10-K for the year ended December 31, 2022, its periodic reports on Form 10-Q, and its Current Reports on Form 8-K filed in 2023, as well as the risks identified in the shelf registration statement and the prospectus supplement relating to the offering. Prospective investors are cautioned not to place undue reliance on such forward-looking statements, which speak only as of the date of this press release. Celularity undertakes no obligation to publicly update any forward-looking statement, whether as a result of new information, future events or otherwise.
Celularity Contact:
Paul Graves, Chief Communications OfficerCelularity Inc.[email protected]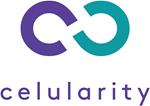 Source: Celularity, Inc.
Globe Newswire
,
Press Releases
Related Entities
S3
Sign up for StreetInsider Free!
Receive full access to all new and archived articles, unlimited portfolio tracking, e-mail alerts, custom newswires and RSS feeds - and more!