Celularity Human Placental-Derived Advanced Biomaterials Demonstrate Superior Biocompatibility and Better Support Differentiated Cell Functions in Studies
Celularity will present benchtop and clinical case studies suggesting the therapeutic potential of its human placental-derived biomaterials at ICBST23, the International Conference on Biomaterials Science and Tissue Engineering
Price: $0.21

--0%
Overall Analyst Rating:
NEUTRAL
(
Up)
FLORHAM PARK, N.J., July 18, 2023 (GLOBE NEWSWIRE) -- Celularity Inc. (Nasdaq: CELU) ("Celularity," "the Company"), a biotechnology company developing placental-derived allogeneic cell therapies and biomaterial products, announced today that it will present data on its proprietary extracellular matrices (ECM) at ICBST23, the International Conference on Biomaterials Science and Tissue Engineering (ICBSTE), to be held on 24-26 July in Osaka, Japan.
The data will include benchtop and clinical case studies for three Celularity human placental-derived advanced biomaterial products:
Biovance®, a decellularized, dehydrated human amniotic membrane (DDHAM)
Biovance® 3L, a tri-layer DDHAM (DDHAM-3L)
Interfyl®, a human connective tissue matrix (CTM).
The data will be presented in an oral session entitled, "Therapeutic Potential of Human Placental-Derived Biomaterials," by Anna Gosiewska, Ph.D., Vice President, Degenerative Disease Research & Development, on Wednesday, July 26 at 9:00 a.m. JST/ 8:00 p.m. EDT.
Benchtop data to be presented demonstrate that:
DDHAM modulates macrophage behavior, promoting polarization into M2 phenotype, and serves as a scaffold for endogenous cell attachment and proliferation in wound healing.
DDHAM-3L supports human corneal epithelial cell activity and attenuates an inflammatory response over time.
CTM supports tenocyte viability, proliferation, and migration, while also maintaining phenotype and attenuating the inflammatory response.
CTM also serves as a scaffold for the attachment and proliferation of several cell types, including fibroblasts, monocytes, and endothelial cells, and permits monocyte differentiation into macrophages and vascular tube formation by endothelial cells.
In clinical case studies, DDHAM has been used in tendon repair and wound healing, DDHAM-3L has been used in the treatment of anterior basement membrane dystrophy, and CTM has been used to treat wounds and to support the repair of soft tissues.
Although these clinical case studies support the potential therapeutic opportunities for these three human placental-derived biomaterial products, additional clinical trials are needed to compare the outcomes associated with different biomaterial scaffolds in specific therapeutic applications.
"Celularity's biomaterial products are manufactured using a proprietary decellularization process that removes all residual cellular components, cells, cell debris, DNA, growth factors, and cytokines, while retaining the innate collagen framework with essential extracellular matrix (ECM) molecules in its native three-dimensional form. We believe our unique proprietary process provides superior biocompatibility, and better supports differentiated cell functions, as compared with other human placental-derived biomaterials which may contain cellular residuals," said Robert J. Hariri, M.D., Ph.D., Celularity's CEO, Chairman and Founder.
"Our state-of-the-art GMP/GTP on-site manufacturing capability is one key aspect of Celularity's novel business model, namely to research and develop proprietary cellular and regenerative therapeutics, including biomaterial products. We leverage a diversified portfolio of therapeutic technologies all derived from a single source material — the post-partum placenta. As the Company that pioneered the use of placental-derived stem, progenitor, and immune cells, and as an innovator in placental biomaterial product development, we continually strive to meet unmet patient needs with our novel biomaterials," said Hariri.
About Celularity
Celularity Inc. (Nasdaq: CELU) headquartered in Florham Park, N.J., is a biotechnology company leading the next evolution in cellular and regenerative medicine by developing, manufacturing, and commercializing innovative biomaterial products derived from the postpartum placenta. In addition, Celularity develops allogeneic cryopreserved off-the-shelf placental-derived cell therapies, including therapeutic programs using mesenchymal-like adherent stromal cells (MLASCs), T-cells engineered with CAR (CAR-T cells), and genetically modified and unmodified natural killer (NK) cells. These therapeutic programs target indications in autoimmune, infectious and degenerative diseases, and cancer. Celularity believes that by harnessing the placenta's unique biology and ready availability, it can develop therapeutic solutions that address significant unmet global needs for effective, accessible, and affordable therapies.
To learn more, visit celularity.com
Forward-Looking Statements
This press release includes "forward-looking statements" within the meaning of The Private Securities Litigation Reform Act of 1995, as well as within the meaning of Section 27A of the Securities Act of 1933, as amended, and Section 21E of the Securities Exchange Act of 1934, as amended. All statements other than statements of historical facts are "forward-looking statements," including those relating to future events. In some cases, you can identify forward-looking statements by terminology such as "anticipate," "believe," "can," "contemplate," "continue," "could," "estimate," "expect," "forecast," "intends," "may," "might," "outlook," "plan," "possible," "potential," "predict," "project," "seek," "should," "strive," "target," "will," "would" and the negative of terms like these or other comparable terminology, and other words or terms of similar meaning. The forward-looking statements in this press release include express or implied statements regarding the potential application of Celularity's advanced biomaterials, Celularity's ability to differentiate its products from other human placental derived biomaterial products, and Celularity's ability to advance its technology platform to develop therapeutic options for unmet patient needs, among others. Many factors could cause actual results to differ materially from those described in these forward-looking statements, including but not limited to: the inherent risks in biotechnological development, including with respect to the development of novel biomaterial products and cellular therapies, and the clinical trial and regulatory approval process; and risks associated with Celularity's current liquidity, as well as developments relating to Celularity's competitors and industry, along with those risk factors set forth under the caption "Risk Factors" in Celularity's annual report on Form 10-K filed with the Securities and Exchange Commission (SEC) on March 31, 2023, and other filings with the SEC. These risks and uncertainties may be amplified by current economic situations, including inflation, supply chain issues and overall economic uncertainty. If any of these risks materialize or underlying assumptions prove incorrect, actual results could differ materially from the results implied by these forward-looking statements. There may be additional risks that Celularity does not presently know, or that Celularity currently believes are immaterial, that could also cause actual results to differ from those contained in the forward-looking statements. In addition, these forward-looking statements reflect Celularity's current expectations, plans, or forecasts of future events and views as of the date of this communication. Subsequent events and developments could cause assessments to change. Accordingly, forward-looking statements should not be relied upon as representing Celularity's views as of any subsequent date, and Celularity undertakes no obligation to update forward-looking statements to reflect events or circumstances after the date hereof, whether as a result of new information, future events or otherwise, except as may be required under applicable securities laws.
Celularity Contact:Paul Graves, Chief Communications OfficerCelularity Inc.[email protected]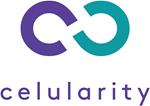 Source: Celularity, Inc.
Globe Newswire
,
Press Releases
Sign up for StreetInsider Free!
Receive full access to all new and archived articles, unlimited portfolio tracking, e-mail alerts, custom newswires and RSS feeds - and more!