Celularity Announces Phase 1 Data Showing That MLASC Therapy in Patients With Crohn's Disease May Be a Therapeutic Option to Manage Inflammatory Bowel Diseases and Prevent Fistula Formation
Price: $0.21

--0%
Overall Analyst Rating:
NEUTRAL
(
Up)
Early-stage data presented at the 26th Annual Meeting of the American Society for Gene and Cell Therapy demonstrate that therapy with placental-derived mesenchymal-like adherent stem cells (MLASCs) results in alterations in gene and protein signatures associated with inflammation and fistula formation in patients with Crohn's disease
Celularity continues to investigate its novel MLASC candidate, APPL-01, in Crohn's disease
FLORHAM PARK, N.J., May 19, 2023 (GLOBE NEWSWIRE) -- Celularity Inc. (Nasdaq: CELU) ("Celularity"), a biotechnology company developing placental-derived allogeneic cell therapies and biomaterial products, announced results from an exploratory analysis of Phase 1 data evaluating alterations in gene and protein signatures associated with reduced inflammation and fistula formation resulting from therapy with mesenchymal‐like adherent stromal cells (MLASCs) in adult patients with Crohn's disease (CD). These data were presented at the 26th Annual Meeting of the American Society of Gene & Cell Therapy, which is being held May 16-20th in Los Angeles.
(Placental‐Derived Mesenchymal‐Like Adherent Stromal Cell (MLASC) Therapy Results in Alterations in Gene and Protein Signatures Associated with Inflammation and Fistula Formation in Patients with Crohn's Disease, Kilcoyne, et al., Poster Session 1111.)
In this study, two patient groups were evaluated: patients who responded to MLASC therapy (n=12) and patients who received placebo (n=12). For each of the 24 patients, mRNA gene expression data and proteomics data were provided at early pre‐treatment, at pre‐treatment baseline, at early post‐treatment) and at later post‐treatment.
The results of this analysis showed that in CD, MLASC treatment resulted in alterations in gene and protein signatures associated with inflammation and fistula formation. This analysis provides some insight into pathways associated with severity of CD and suggests that gene and protein profiling of blood plasma might be useful for assessing disease severity and treatment response. It also suggests that MLASCs may be a potential therapeutic option in both managing the disease but also, importantly, in limiting fistula formation.
"Crohn's disease is a devastating condition for patients, and we believe these data help us begin to see the potential role that cell therapy may play in its treatment," said Robert J. Hariri, M.D., Ph.D., Celularity's CEO, Chairman and Founder. "Furthermore, these results validate our decision to progress our novel genetically modified allogeneic placental-derived MLASC, APPL-01, in Crohn's disease, where this cell therapy candidate has the potential to make a significant difference. Celularity's unique technology platform is grounded in our use of the post-partum placenta as the source of cells and biomaterials, enabling independent but complementary product opportunities in cellular and regenerative medicine. We're moving forward with confidence to assess the potential immunomodulatory and pro-regenerative therapeutic benefits of MLASCs as we advance the development of therapeutic options for patients."
About Crohn's Disease
Crohn's disease (CD) is a chronic idiopathic inflammatory bowel disease. The goal of treatment is to control the inflammation and induce a clinical remission and reduce the incidence of the associated fistula formation, which has proved challenging. Fistulae, caused by epithelial‐to‐mesenchymal transition (EMT), occur in up to 50 percent of patients and often require surgery. Transforming growth factor‐beta (TGF‐β) is the most important inducer of EMT as it regulates invasion via loss of epithelial and gain of mesenchymal markers.
About MLASCs
MLASC are proprietary culture expanded, undifferentiated mesenchymal‐like adherent stromal cells derived from full term placental tissue that have immuno‐modulatory and anti‐inflammatory properties. Depending on the environment in which they are located, MLASCs secrete numerous factors and thus act paracrine and autocrine, performing trophic, immunomodulatory, and antimicrobial effects.
About Celularity
Celularity Inc. (Nasdaq: CELU) headquartered in Florham Park, N.J., is a biotechnology company leading the next evolution in cellular and regenerative medicine by developing allogeneic cryopreserved off-the-shelf placental-derived cell therapies, including therapeutic programs using mesenchymal-like adherent stromal cells (MLASCs), T-cells engineered with CAR (CAR T-cells), and genetically modified and unmodified natural killer (NK) cells. These therapeutic programs target indications in autoimmune, infectious and degenerative diseases, and cancer. In addition, Celularity develops, manufactures, and commercializes innovative biomaterial products also derived from the postpartum placenta. Celularity believes that by harnessing the placenta's unique biology and ready availability, it can develop therapeutic solutions that address significant unmet global needs for effective, accessible, and affordable therapies.
To learn more, visit celularity.com
Forward-Looking Statements
This press release includes "forward-looking statements" within the meaning of The Private Securities Litigation Reform Act of 1995, as well as within the meaning of Section 27A of the Securities Act of 1933, as amended, and Section 21E of the Securities Exchange Act of 1934, as amended. All statements other than statements of historical facts are "forward-looking statements," including those relating to future events. In some cases, you can identify forward-looking statements by terminology such as "anticipate," "believe," "can," "contemplate," "continue," "could," "estimate," "expect," "forecast," "intends," "may," "might," "outlook," "plan," "possible," "potential," "predict," "project," "seek," "should," "strive," "target," "will," "would" and the negative of terms like these or other comparable terminology, and other words or terms of similar meaning. The forward-looking statements in this press release include express or implied statements regarding progressing APPL-001 into clinical studies and its potential for Crohn's disease, the benefits of Celularity's approach to cellular medicine, and Celularity's ability to advance its technology platform to develop therapeutic options for patients, among others. Many factors could cause actual results to differ materially from those described in these forward-looking statements, including but not limited to: the inherent risks in biotechnological development, including with respect to the development of novel biomaterial products and cellular therapies, and the clinical trial and regulatory approval process; and risks associated with Celularity's current liquidity, as well as developments relating to Celularity's competitors and industry, along with those risk factors set forth under the caption "Risk Factors" in Celularity's annual report on Form 10-K filed with the Securities and Exchange Commission (SEC) on March 31, 2023, and other filings with the SEC. These risks and uncertainties may be amplified by current economic situations, including inflation, supply chain issues and overall economic uncertainty. If any of these risks materialize or underlying assumptions prove incorrect, actual results could differ materially from the results implied by these forward-looking statements. There may be additional risks that Celularity does not presently know, or that Celularity currently believes are immaterial, that could also cause actual results to differ from those contained in the forward-looking statements. In addition, these forward-looking statements reflect Celularity's current expectations, plans, or forecasts of future events and views as of the date of this communication. Subsequent events and developments could cause assessments to change. Accordingly, forward-looking statements should not be relied upon as representing Celularity's views as of any subsequent date, and Celularity undertakes no obligation to update forward-looking statements to reflect events or circumstances after the date hereof, whether as a result of new information, future events or otherwise, except as may be required under applicable securities laws.
Celularity Contact:Paul Graves, Chief Communications OfficerCelularity Inc.[email protected]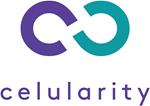 Source: Celularity, Inc.
Globe Newswire
,
Press Releases
Sign up for StreetInsider Free!
Receive full access to all new and archived articles, unlimited portfolio tracking, e-mail alerts, custom newswires and RSS feeds - and more!