United Natural Foods (UNFI) cuts its forecast after FQ3 earnings miss; Shares crash 25%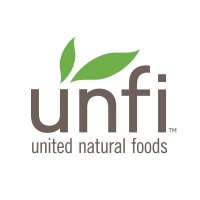 United Natural Foods (NYSE: UNFI) shares traded as much as 27% lower in pre-market Wednesday after the wholesale distributor of natural and organic food significantly lowered its full-year profit forecast.
UNFI posted a profit of $0.54 per share in the third fiscal quarter, missing the analyst consensus of $0.65. Revenue rose 3.7% to $7.51 billion, in line with estimates.
"Our third quarter results continue to demonstrate the strength of our customer value proposition as sales and product penetration increased despite significant industry headwinds," said UNFI CEO Sandy Douglas.
Given weaker-than-expected FQ3 results, UNFI slashed its full year outlook for EPS to a range of $1.80-2.30, down from the prior $3.05-3.90 and below the consensus of $3.35. Full-year revenue is seen at $30.3B (up or down $200 million), just under the $30.4B consensus.
"Our profitability was impacted by a greater than expected decline in gross margins reflecting a challenging operating and macroeconomic backdrop, which contributed to lower inflationary benefits primarily related to reduced procurement gains, as well as higher shrink. Because of this pressure, we are reducing fiscal 2023 outlook for adjusted EBITDA and adjusted earnings per share," Douglas added.
The company said its adjusted gross profit rate was 13.8% of net sales, down 120 basis points from the 15.0% reported for the year-ago period.
UNFI shares were already down 28.8% year-to-date based on Tuesday's close.
By Senad Karaahmetovic