S&P Assigns 'BBB-' Rating to Under Armour (UA); Outlook is Stable; Notes Smaller Scale vs. Nike, adidas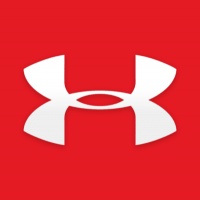 ---
Get inside Wall Street with StreetInsider Premium. Claim your 1-week free trial here.
---
S&P Global Ratings said that it had assigned its 'BBB-' corporate credit rating to Under Armour Inc. (NYSE: UA). At the same time, we assigned a 'BBB-' issue-level rating to the company's proposed senior unsecured notes due 2026.
We expect the company to use proceeds from the offering to repay a portion of its outstanding revolver borrowings.
"The ratings on Under Armour reflect its strong market share in the intensely competitive U.S. athletic footwear and apparel industry, history of robust sales and profit growth, and solid credit metrics," said S&P Global Ratings credit analyst Mariola Borysiak. "We also factor in our analysis the company's much smaller scale, as compared with NIKE Inc. (AA-/Stable/A-1+) and Adidas (not rated), its limited brand equity in international markets, and lack of geographic diversity."
Under Armour has successfully built its brand image in the U.S. through good execution and endorsement agreements with high-profile athletes. The company develops, markets, and distributes performance apparel, footwear, and accessories for men, women, and youth. The athletic footwear and apparel industry is very competitive, with NIKE and Adidas dominating the global market. Under Armour has demonstrated impressive growth over the past six years, increasing its revenues at about a 30% compound annual rate and surpassing Adidas in U.S. sales. The company has a distant No. 3 position behind NIKE, which has almost $32 billion of sales, and Adidas, which generates almost $20 billion of sales. Both companies have greater financial wherewithal than Under Armour. Competition is based on athlete endorsement and product innovation. Our projected performance incorporates Under Armour's sales growth slowing to about 20% per year for the next three years as it focuses on growing internationally.
In our view, Under Armour has a number of growth opportunities in new sectors and markets. Its recent investments in infrastructure and marketing should strengthen the brand in its less developed categories, mainly the women's and footwear segments. The company also plans to increase its retail presence through opening of new partner-operated and company-owned stores. In addition, the company lacks geographic diversity, with 87% of its sales coming from North America, and we believe Under Armour will maintain its focus on international expansion, mainly in China and other developing markets. Its ability to form endorsement relationship with high-profile athletes known in the new markets will determine the success of the company's international expansion.
The outlook is stable, reflecting our belief that the company's strategies to gain market share in the U.S. and establish greater brand awareness in international markets will propel profit expansion and support existing credit measures, with debt leverage remaining at or below 2x and FFO to total debt above 30% over the next one to two years.
We could consider a lower rating (into speculative grade) if the company does not achieve desired brand recognition in new markets, or if competitive pressures lead to a market share loss in the U.S., leading to weaker margins and weaker cash flow generation. Under this scenario, we believe the company's FFO to debt would decline below 30% and debt to EBITDA would increase toward the mid-2x area. We calculate that a slightly more than 20% decline in EBITDA from our projected level in 2017 will result in ratios exceeding these thresholds.
While unlikely over the next two years, we could consider a higher rating if the company gains brand awareness in international markets and at least maintains its market share in the U.S., assuming constant leverage levels.
Credit Ratings
Related Entities
Standard & Poor's
Sign up for StreetInsider Free!
Receive full access to all new and archived articles, unlimited portfolio tracking, e-mail alerts, custom newswires and RSS feeds - and more!