eHealth (EHTH) Announces Departure of COO and Chief Transformation Officer, Roman Rariy; Reaffirms FY23 Guidance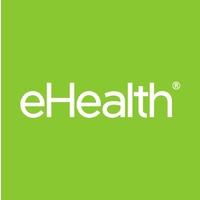 eHealth, Inc. (Nasdaq: EHTH) (eHealth.com), a leading online private health insurance marketplace, today announced senior leadership changes and reaffirmed guidance for the fiscal year ending December 31, 2023.
Chief Operating Officer and Chief Transformation Officer, Roman Rariy, will depart eHealth at the end of the year after nearly two years of service. Mr. Rariy will be taking on a new role as Chief Executive Officer at a manufacturing company.
Chief Marketing Officer, Michelle Barbeau, has been appointed Chief Revenue Officer effective January 1st, 2024 and will assume the responsibility for Sales, in addition to her Marketing responsibilities, in the newly formed Revenue Organization.
"Roman joined eHealth to focus on mobilizing and driving the execution of our value creation plan, managing our cost transformation, and bringing a keen focus on operational excellence across the Company. Throughout 2023, eHealth successfully implemented the remaining major components of our transformation plan and is now focusing on initiatives supporting continued profitable growth and business diversification. We wish Roman well in his next role," commented Fran Soistman, Chief Executive Officer and Director at eHealth.
"As eHealth embarks on a new chapter of growth, I am pleased to announce Michelle Barbeau's appointment as our Chief Revenue Officer. Michelle's leadership and dedication to our customers have been instrumental in driving our success. In the past year, she has played a pivotal role in transforming our Marketing organization and its effectiveness. Under Michelle's leadership, eHealth has launched a rebranding strategy that aligns with our core values and future goals," Fran Soistman continued. "I remain confident in eHealth's ability to achieve our growth and margin expansion goals, and create meaningful shareholder value, and I'm excited for new opportunities to enhance our carrier partnerships and further enhance our customer experience."
Based on information available as of November 20, 2023, eHealth reaffirms its guidance for the full year ending December 31, 2023, as discussed on its November 8, 2023 earnings call. These expectations are forward-looking statements and we assume no obligation to update these statements. Actual results may be materially different and are affected by the risks and uncertainties identified in this press release and in eHealth's annual and quarterly reports filed with the Securities and Exchange Commission.