Zendesk (ZEN) Investor Light Street Capital Will Vote Against $10.2bn Takeover Deal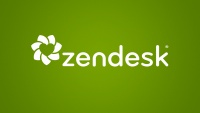 Light Street Capital Management, which manages funds that owns over 2% of shares of Zendesk (NYSE: ZEN), said on Monday that it will vote against Zendesk's proposed $10.2 billion takeover.
Instead, Light Street has suggested that the software business remains a standalone company and searches for a new CEO.
The investor stated that the deal agreed in June with investment firms led by Hellman & Friedman and Permira undervalues Zendesk and that it intends to vote against the proposed transaction.
Light Street instead made other proposals, such as a recapitalization of the business consisting of a $2 billion preferred equity investment arranged by Light Street and a $2 billion incremental debt facility, the expansion of the Zendesk Board to ten seats, and the formation of a special committee to search for and hire a successor Chief Executive Officer. They also suggested a $5 billion company-led tender offer at $82.50 per share for shareholders who would like to sell their shares.
By Sam Boughedda