Yext, Inc. (YEXT) Announces Departure of COO and President Marc Ferrentino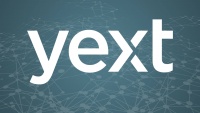 On September 17, 2023, Marc Ferrentino notified the board of directors of Yext, Inc. (NYSE: YEXT) of his intention to step down from his position as President and Chief Operating Officer of the Company effective September 30, 2023. Mr. Ferrentino will be transitioning to a new role as an advisor to the Company effective September 30, 2023. On September 17, 2023, Mr. Ferrentino and the Company entered into an advisory agreement effective October 1, 2023 (the "Advisor Agreement") with a term of nine months (the "Advisory Period"). Pursuant to the Advisor Agreement, Mr. Ferrentino will be entitled to receive continued vesting of restricted stock units through the Advisory Period, subject to his continued service through such time and after which any remaining unvested restricted stock units will be forfeited. In the event of a change in control of the Company during the Advisory Period, any unvested restricted stock units that would have otherwise vested during the Advisory Period would accelerate. In connection with his separation, Mr. Ferrentino will become entitled to receive acceleration of 140,000 outstanding and unvested restricted stock units, and as part of the separation agreement, Mr. Ferrentino agrees that his outstanding stock options will forfeit upon his termination of employment on September 30, 2023. Effective September 30, 2023, Mr. Ferrentino will no longer be a participant in the Company's Change in Control and Severance Policy. Mr. Ferrentino's resignation did not result from any disagreement with the Company concerning any matter relating to its operations, policies, or practices.
Corporate News
,
Management Changes
Sign up for StreetInsider Free!
Receive full access to all new and archived articles, unlimited portfolio tracking, e-mail alerts, custom newswires and RSS feeds - and more!