United Airlines (UAL) June Traffic Increases 3.4%, Capacity Up 5%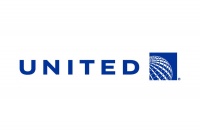 ---
News and research before you hear about it on CNBC and others. Claim your 1-week free trial to StreetInsider Premium here.
---
United Airlines (UAL) today reported June 2017 operational results.
UAL's June 2017 consolidated traffic (revenue passenger miles) increased 3.4 percent and consolidated capacity (available seat miles) increased 5.0 percent versus June 2016. UAL's June 2017 consolidated load factor decreased 1.4 points compared to June 2016.
Scott Kirby, president of United Airlines, said, "As we continue to put our customers at the center of everything we do, one of the most valuable things we can provide is the safest and most reliable operation. In June we continued our impressive streak, finishing the second quarter as the best airline operation among major competitors – all while carrying more customers on our flights than ever before. Last month's performance capped off an exceptional first half for our operation, and we look to continue this momentum through the second half of the year and beyond. We are on an exciting journey – one only made possible through the hard work and professionalism of the more than 87,000 United team members driving us to be the best airline for our customers and everyone we serve."
The company now expects second-quarter 2017 consolidated passenger unit revenue to be up approximately 2.0 percent compared to the second quarter of 2016, the mid-point of the company's original guidance range of 1.0 to 3.0 percent. With the exception of the Pacific, all regions performed in-line with to slightly better than initial expectations. As noted in the May traffic release, the Pacific region experienced incremental weakness in the quarter due to unfavorable supply and demand dynamics in China and Hong Kong.
About United
United Airlines and United Express operate approximately 4,500 flights a day to 338 airports across five continents. In 2016, United and United Express operated more than 1.6 million flights carrying more than 143 million customers. United is proud to have the world's most comprehensive route network, including U.S. mainland hubs in Chicago, Denver, Houston, Los Angeles, New York/Newark, San Francisco and Washington, D.C. United operates 748 mainline aircraft and the airline's United Express carriers operate 475 regional aircraft. The airline is a founding member of Star Alliance, which provides service to more than 190 countries via 28 member airlines. For more information, visit united.com, follow @United on Twitter or connect on Facebook. The common stock of United's parent, United Continental Holdings, Inc., is traded on the NYSE under the symbol "UAL".
Preliminary Operational Results

June

Year-to-Date

2017

2016

Change

2017

2016

Change

REVENUE PASSENGER MILES (000)

Domestic

11,486,442

10,834,525

6.0%

59,337,722

56,584,364

4.9%

Mainline

9,606,457

8,771,888

9.5%

48,546,418

45,134,623

7.6%

Regional

1,879,985

2,062,637

(8.9%)

10,791,304

11,449,741

(5.8%)

International

8,802,176

8,788,153

0.2%

44,629,377

44,014,313

1.4%

Atlantic

3,840,347

3,859,530

(0.5%)

16,309,965

16,398,779

(0.5%)

Pacific

3,020,271

3,061,851

(1.4%)

16,763,543

16,376,906

2.4%

Latin

1,941,558

1,866,772

4.0%

11,555,869

11,238,628

2.8%

Mainline

1,871,725

1,787,626

4.7%

11,116,666

10,787,233

3.1%

Regional

69,833

79,146

(11.8%)

439,203

451,395

(2.7%)

Consolidated

20,288,618

19,622,678

3.4%

103,967,099

100,598,677

3.3%

AVAILABLE SEAT MILES (000)

Domestic

13,140,909

12,198,154

7.7%

69,663,220

66,715,366

4.4%

Mainline

10,900,210

9,834,371

10.8%

56,547,402

52,987,862

6.7%

Regional

2,240,699

2,363,783

(5.2%)

13,115,818

13,727,504

(4.5%)

International

10,523,689

10,341,814

1.8%

57,611,511

56,282,895

2.4%

Atlantic

4,691,113

4,736,497

(1.0%)

22,262,483

22,573,993

(1.4%)

Pacific

3,530,620

3,445,398

2.5%

21,279,851

20,057,194

6.1%

Latin

2,301,956

2,159,919

6.6%

14,069,177

13,651,708

3.1%

Mainline

2,209,517

2,058,597

7.3%

13,437,289

12,997,935

3.4%

Regional

92,439

101,322

(8.8%)

631,888

653,773

(3.3%)

Consolidated

23,664,598

22,539,968

5.0%

127,274,731

122,998,261

3.5%

PASSENGER LOAD FACTOR

Domestic

87.4%

88.8%

(1.4) pts

85.2%

84.8%

0.4 pts

Mainline

88.1%

89.2%

(1.1) pts

85.9%

85.2%

0.7 pts

Regional

83.9%

87.3%

(3.4) pts

82.3%

83.4%

(1.1) pts

International

83.6%

85.0%

(1.4) pts

77.5%

78.2%

(0.7) pts

Atlantic

81.9%

81.5%

0.4 pts

73.3%

72.6%

0.7 pts

Pacific

85.5%

88.9%

(3.4) pts

78.8%

81.7%

(2.9) pts

Latin

84.3%

86.4%

(2.1) pts

82.1%

82.3%

(0.2) pts

Mainline

84.7%

86.8%

(2.1) pts

82.7%

83.0%

(0.3) pts

Regional

75.5%

78.1%

(2.6) pts

69.5%

69.0%

0.5 pts

Consolidated

85.7%

87.1%

(1.4) pts

81.7%

81.8%

(0.1) pts

ONBOARD PASSENGERS (000)

Mainline

10,087

9,203

9.6%

51,909

47,916

8.3%

Regional

3,476

3,765

(7.7%)

19,443

20,587

(5.6%)

Consolidated

13,563

12,968

4.6%

71,352

68,503

4.2%

CARGO REVENUE TON MILES (000)

Total

279,974

229,021

22.2%

1,575,732

1,301,211

21.1%

OPERATIONAL PERFORMANCE

Mainline Departure Performance1

64.5%

59.9%

4.6 pts

Mainline Completion Factor

99.5%

99.2%

0.3 pts
1Based on mainline scheduled flights departing by or before scheduled departure time
Note: See Part II, Item 6 Selected Financial Data of the company's Annual Report on Form 10-K for the year ended December 31, 2016 for the definition of these statistics