Ulta Salon (ULTA) Reports Prelim. Q3 Comps Increase of 7.8%, Updates Guidance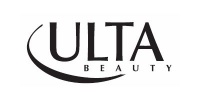 ---
Get inside Wall Street with StreetInsider Premium. Claim your 1-week free trial here.
---
Ulta Beauty, Inc. (NASDAQ: ULTA) will host its 2018 analyst and investor conference today, Thursday, November 8, 2018 from 10:00 a.m. to 3:00 p.m. Central Time in Itasca, Illinois. In conjunction with this event, the Company is updating its financial guidance for the third quarter and fiscal 2018, issuing three year sales growth and earnings per share targets, and providing an update on its long-term strategy.
"We look forward to sharing our future vision for Ulta Beauty with the investment community," said Mary Dillon, Chief Executive Officer. "We see exciting possibilities ahead to continue to increase market share, profitability and long-term shareholder value through our renewed strategic plan. This plan reflects deep guest and category insights that have led to robust innovation around guest experience, new capabilities in personalization and digital experiences, and laser focus on operational efficiencies."
Announcing Q3 2018 Comparable Sales and Updating Q3 2018 and Fiscal 2018 Outlook:
For the third quarter of fiscal 2018, the Company achieved comparable sales growth, including e-commerce, of 7.8%, primarily driven by transaction growth, compared to guidance of 7% to 8% issued on August 30, 2018. Retail comparable sales growth was 4.4%, including salon comparable sales growth of 3.3%. E-commerce sales grew 42.2%. The Company reported a comparable sales increase of 10.3% in the third quarter of fiscal 2017.
The Company expects to report diluted earnings per share for the third quarter of fiscal 2018 at the high end of the range of the Company's prior guidance of $2.11 to $2.16. The Company reported diluted earnings per share for the third quarter of fiscal 2017 of $1.70.
(**Street sees Q3 EPS of $2.16)
The Company is updating its previously announced fiscal 2018 guidance for comparable sales. For the full year, the Company expects to achieve comparable sales growth of approximately 7% to 8%, compared to previous guidance of 6% to 8%. The Company expects to deliver diluted earnings per share growth for fiscal 2018 in the low twenties percentage range, confirming its previous guidance.
Ulta Beauty is issuing comparable sales and diluted earnings per share targets for fiscal 2019, 2020 and 2021. The Company expects to achieve comparable sales growth in the range of 5% to 7%, and grow diluted earnings per share in the mid to high teens percentage range.
The Company expects to achieve modest operating margin expansion each year, balancing new investments in supply chain, digital innovation, and the guest experience with savings from a comprehensive cost optimization program, Efficiencies for Growth. The Company is announcing a multi-year $150 to $200 million cost savings target to fund investments in future growth initiatives.
Conference Highlights:
The Company will describe its updated strategic imperatives that support the Company's vision to be the most loved beauty destination of its guests and the most admired retailer by Ulta Beauty associates, communities, partners and investors, as it continues to increase market share, profitability and long-term shareholder value:
Drive growth across beauty enthusiast segments
Deepen Ulta Beauty love and loyalty
Deliver a one of a kind, world class beauty assortment
Lead the in-store and beauty services experience
Reinvent beauty digital engagement
Deliver operational excellence and drive efficiencies
Highlights of the presentations will include:
Unveiling of the Company's brand purpose, "We bring possibilities to life through the power of beauty", supported by a new advertising campaign, and targeted programs to drive growth with key demographic segments and create a more compelling, emotional connection with Ulta Beauty guests;
Sharing plans to unlock the potential to grow share of wallet with increased personalization of the Ultamate Rewards loyalty program, with member sales now representing more than 95% of total Company sales;
Announcing actions to build a digital innovation ecosystem, supported by investments in digital workflow partner Iterate and online booking tool partner Spruce, and recent acquisitions of QM Scientific and GlamST, technology startups in artificial intelligence and augmented reality, which together support the Company's personalization initiatives and accelerate its digital innovation capabilities;
Positioning Ulta Beauty as the partner of choice for brands across the spectrum, from classic prestige to digitally native brands, with opportunities to drive growth across all product categories encompassing more than 25,000 SKUs;
Announcing the November 17, 2018 launch date of Kylie Cosmetics in stores and on-line;
Enhancing store productivity through the reinvention of the guest experience, including revamping the services offering through the Services Optimization program, rolling out omni-channel capabilities and investing in store labor and productivity tools;
Updating the store maturation model and store cost model and refining the US store target to 1,500 to 1,700 stores. Announcing plans to open 80 stores in 2019, 75 stores in 2020 and 70 stores in 2021, in concert with a stronger focus on optimizing the store portfolio;
Announcing a new target for e-commerce fulfillment of two day delivery by 2021, supported by the opening of a Fast Fulfillment Center in 2019 serving e-commerce only orders, and implementing ship-from-store capability in select stores. Committing to working capital improvements with the goal of increasing inventory turns by 50 basis points over the next five years.
Webcast Information
Today's analyst and investor conference will be webcast live on November 8, 2018, from 11:00 a.m. Eastern Time to 1:00 p.m. Eastern Time and from 2:00 p.m. Eastern Time to 4:00 p.m. Eastern Time at http://ir.ultabeauty.com and will be archived for one year.