U.S. Public Pension Funds Oppose Re-Election of Toyota (TM) Chairman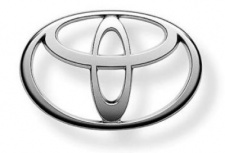 Reports on Toyota's (NYSE: TM) shareholder voting records Friday show that Two of the largest U.S. public pension systems, The California Public Employees' Retirement System (CalPERS) and the Office of the New York City Comptroller, have voted against the re-election of the automaker's Chairman, and grandson of the company's founder, Akio Toyoda.
Records show that the two pension funds also voted for a resolution urging Toyota to improve disclosure of its lobbying on climate change.
New York City Comptroller Brad Lander said the Toyota board was not adequately independent, in a statement explaining the vote by the funds it oversees.
"A board that is genuinely independent of management and appropriately focused on maximizing long-term shareholder value, can strengthen and affirm Toyota's commitment to electric vehicles," he said.
Details of the votes follow concerns raised by two prominent proxy advisory firms regarding governance at the automaker. Glass Lewis, one of the firms, urged shareholders to vote against re-electing Toyoda, claiming he was responsible for the board's insufficient independence.
The public pension systems' disclosures emphasize the intense scrutiny Toyota is faces at its annual meeting on June 14 regarding board oversight and its decision to prioritize electric vehicle (EV) alternatives, including popular hybrids like the Prius.
Toyota said on Friday it actively engages in dialogue with shareholders and investors, and considers the optimal board structure while receiving opinions and advice.
CalPERS is the largest U.S. public pension fund with some $450 billion in assets under management. The New York comptroller's office oversees a pension system with $243 billion in assets under management.
Shares of TM are up 3.92% near end of day trading on Friday.
By Michael Elkins | [email protected]