St. Jude Medical (STJ) Announces FDA Approval, Launch of Infinity DBS System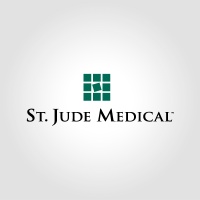 ---
Get instant alerts when news breaks on your stocks. Claim your 1-week free trial to StreetInsider Premium here.
---
St. Jude Medical, Inc. (NYSE: STJ) announced the United States Food and Drug Administration approval and first implant of the St. Jude Medical Infinity Deep Brain Stimulation (DBS) system and its DBS directional leads, the first directional lead approved in the United States. Combined with the first and only wireless iOS™ software platform available to DBS patients and physicians, the St. Jude Medical Infinity system provides a discreet, personalized experience for patients suffering from Parkinson's disease or essential tremor, while delivering targeted relief of only the necessary areas.
The Infinity DBS system was first implanted by Dr. Kelly Foote, professor of neurosurgery and co-director of the University of Florida Center for Movement Disorders and Neurorestoration at the UF Health Shands Hospital.
Speaking about the new technology, Foote said, "I'm very happy that the Infinity DBS system and its directional DBS lead are now available in the U.S. I believe that the directional lead represents an important advancement in DBS technology that has the potential to improve outcomes of DBS therapy for many patients. This new system offers the potential to diminish adverse effects of DBS by steering current away from areas of the brain that cause side effects, allowing us to better control the symptoms of Parkinson's disease and essential tremor."
The St. Jude Medical Infinity system is indicated to treat two of the most common movement disorders — Parkinson's disease and essential tremor. Movement disorders are neurological conditions caused by a communication breakdown throughout the central nervous system that can result in a debilitating loss of muscle control, involuntary movement and reduced coordination. There are currently no proven cures for movement disorders, which means treatment options focus on alleviating symptoms to improve quality of life.
"The new St. Jude Medical Infinity DBS system is an advanced technology that has the potential to provide more choices to patients with Parkinson's disease and essential tremor," said Dr. Michael S. Okun, chairman of the department of neurology at UF College of Medicine and the national medical director for the National Parkinson Foundation. "The Infinity DBS system has a newly designed DBS lead with segmented contacts, which can be used to tailor the DBS therapy approach for an individual patient and to optimize benefits while reducing common DBS-related side effects."
The St. Jude Medical Infinity system also offers new, distinct patient advantages such as being the world's first and only DBS system operating on a wireless iOS software platform. The system uses a clinician programmer with an iPad mini™ mobile digital device and an iPod touch™ mobile digital device patient controller with Bluetooth® LE connectivity that can expedite the programming process for the neurologist, while offering patients a discreet experience. Conveniently, the system battery is available in two different sizes to accommodate different body types and offers a maintenance-free, long-lasting recharge-free option for DBS therapy.
"The St. Jude Medical Infinity DBS system and directional lead represent St. Jude Medical's commitment to the treatment of debilitating movement disorders," said Dr. Allen Burton, medical director of neuromodulation and vice president of medical affairs at St. Jude Medical. "The new St. Jude Medical Infinity system was designed to streamline therapy programming, allowing physicians more time to provide care to more patients. The system was also designed to provide patients with the best possible experience to manage their symptoms in a discreet manner that fits more easily into their lives."
For more information about St. Jude Medical's focus on the treatment of movement disorders, visit the patient website at www.sjm.com/DBS.
Note: Apple, iPod touch and iPad mini are trademarks of Apple, Inc. Bluetooth is a registered trademark of Bluetooth SIG, Inc., iOS is a trademark of Cisco Technology, Inc.