SiriusPoint (SPNT) and Dan Loeb Enter Standstill Agreement
SiriusPoint Ltd. (NYSE: SPNT), a global specialty insurer and reinsurer, has entered into a standstill agreement (the "Agreement") with Mr Daniel S. Loeb. The entry by the parties into the Agreement follows the conclusion of exploratory discussions related to a potential acquisition of the Company by Mr Loeb.
The Agreement provides that Mr Loeb will not, subject to certain limited exceptions, make a take-over or purchase proposal for the Company or acquire more than 9.5% of the outstanding shares of the Company or an amount of ownership requiring regulatory approval. Further, the Agreement provides that Mr Loeb would not take any action in support of or make any proposal with respect to controlling, changing or influencing the Company's management, business, capitalization or corporate structure.
SiriusPoint CEO Scott Egan said: "We welcome the standstill agreement as a strong signal of support for the progress we are making towards creating long term value in our business and for our shareholders. Our recent half year results were an important evidence point of our strategy and our progress so far, and we are focused on building on that momentum. I would like to take this opportunity to thank our employees, business partners, and customers for their continued support."
About SiriusPoint SiriusPoint is a global underwriter of insurance and reinsurance providing solutions to clients and brokers around the world. Bermuda-headquartered with offices in New York, London, Stockholm, and other locations, we are listed on the New York Stock Exchange (SPNT). We have licenses to write Property & Casualty and Accident & Health insurance and reinsurance globally. Our offering and distribution capabilities are strengthened by a portfolio of strategic partnerships with Managing General Agents and Program Managers within our Insurance & Services segment. With over $3.0 billion total capital, SiriusPoint's operating companies have a financial strength rating of A- (Excellent) from AM Best, S&P and Fitch. For more information, please visit www.siriuspt.com.
Forward-Looking Statements
We make statements in this press release that are forward-looking statements within the meaning of the U.S. federal securities laws. We intend these forward-looking statements to be covered by the safe harbor provisions for forward-looking statements in the U.S. Federal securities laws. These statements involve risks and uncertainties that could cause actual results to differ materially from those contained in the forward-looking statements. These risks and uncertainties include, but are not limited to, the impact of general economic conditions and conditions affecting the insurance and reinsurance industry; the adequacy of our reserves; fluctuation in the results of operations; pandemic or other catastrophic event, such as the ongoing COVID-19 outbreak; uncertainty of success in investing in early-stage companies, such as the risk of loss of an initial investment, highly variable returns on investments, delay in receiving return on investment and difficulty in liquidating the investment; the costs, expense and difficulties of the integration of the operations of Third Point Reinsurance Ltd. and Sirius International Insurance Group, Ltd.; our ability to assess underwriting risk, trends in rates for property and casualty insurance and reinsurance, competition, investment market and investment income fluctuations; trends in insured and paid losses; regulatory and legal uncertainties; and other risk factors described in SiriusPoint's Annual Report on Form 10-K for the period ended December 31, 2022. Except as required by applicable law or regulation, we disclaim any obligation to publicly update or revise any forward-looking statement to reflect changes in underlying assumptions or factors, or new information, data or methods, future events, or other circumstances after the date of this press release.
Contacts
Investor RelationsDhruv Gahlaut, SiriusPoint[email protected] +44 7514 659 918
MediaSarah Hills, Rein4ce[email protected]+44 7718882011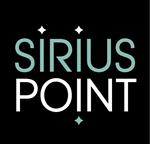 Source: SiriusPoint Ltd.