Signet Jewelers (SIG) To Acquire Diamonds Direct for $490 Million, Raises Guidance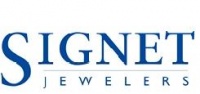 ---
Get instant alerts when news breaks on your stocks. Claim your 1-week free trial to StreetInsider Premium here.
---
Signet Jewelers Limited ("Signet") (NYSE: SIG), the world's largest retailer of diamond jewelry, today announced it has entered into an agreement to acquire Diamonds Direct USA Inc. ("Diamonds Direct"). Diamonds Direct is an off-mall, destination jeweler in the U.S. with a highly productive, efficient operating model with demonstrated growth and profitability which will be immediately accretive to Signet post-closing. Diamonds Direct's strong value proposition, extensive bridal offering and customer-centric, high-touch shopping experience is a destination for younger, luxury-oriented bridal shoppers. Signet plans to drive operating synergies by leveraging scale in purchasing, targeted marketing, Connected Commerce and jewelry services.
"The accretive addition of Diamonds Direct to our portfolio will further drive shareholder value with its distinct bridal-focused shopping experience and add a new entry point as we build lifetime customer relationships and strive to reach our $9 billion revenue goal over time," said Signet CEO, Virginia C. Drosos. "The Signet team continues to deliver strong business performance as part of our Inspiring Brilliance growth strategy. We are executing on our strategic priorities and investing in our business, while also returning cash to shareholders through our previously announced reinstated dividend and share buy-back program."
"I am excited about Diamonds Direct joining the Signet family as we share a passion for company culture that prioritizes our team members, our customers and our community," said Itay Berger, President, Diamonds Direct. "We are thrilled to continue to grow our business, leveraging Signet's strengths and strategic capabilities to bring even more innovation and value to our signature shopping experience."
Signet plans to acquire Diamonds Direct for $490 million in an all cash transaction which is currently expected to close in the fourth quarter of Fiscal 2022, subject to customary closing conditions and regulatory approval. Following the acquisition, Diamonds Direct's current leadership team will remain intact with Mr. Berger reporting directly to Ms. Drosos. As a sign of commitment to the long-term vision of Signet and Diamonds Direct, Mr. Berger and other key Diamonds Direct executives have agreed, subject to the completion of the transaction, to invest a portion of their transaction proceeds in Signet shares. Signet plans to share further details regarding Diamonds Direct following the completion of the transaction.
Fiscal 2022 Guidance
"As results to-date have exceeded expectations, we're raising our guidance on continued strong business momentum. Customers are showing positive response to our new product launches, and the reduction in government stimulus and customer shift to spending on entertainment and travel are having less impact than we previously anticipated," said Joan Hilson, Chief Financial and Strategy Officer. "While there remain factors beyond our control, our strengthened supply chain and vendor partnerships gave us the ability to plan earlier receipt of holiday product, and we currently do not expect any material supply chain disruptions. Signet uses air freight for the transit of the vast majority of our merchandise, thus avoiding current ocean freight congestion."
Updated Guidance

Guidance as of 9/2/21

Third Quarter

Full Year

Third Quarter

Full Year

Total revenue (in billions)

$1.42 to $1.45

$7.04 to $7.19

$1.26 to $1.31

$6.80 to $6.95

Same store sales (1)

10% to 12%

35% to 38%

(3%) to 1%

30% to 33%

Non-GAAP operating income (in millions) (2)

$53 to $63

$680 to $735

$10 to $25

$618 to $673
(1) Same store sales include physical stores and eCommerce sales
(2) See description of non-GAAP measures below
Forecasted non-GAAP operating income provided above excludes potential non-recurring charges. However, given the potential impact of non-recurring charges to the GAAP operating income, we cannot provide forecasted GAAP operating income or the probable significance of such items without unreasonable efforts. As such, we do not present a reconciliation of forecasted non-GAAP operating income to corresponding GAAP operating income.
The Company's Third Quarter and Fiscal 2022 guidance is based on the following assumptions:
While not substantively experienced to-date, Signet continues to expect some shift of consumer discretionary spending away from the jewelry category toward experience-oriented categories in the fourth quarter; however, such a shift is expected to have less of an impact than originally anticipated. Implied guidance for the fourth quarter is now a same store sales range of negative low-single digits to positive low-single digits. The Company continues to plan for increased marketing expense and promotional flexibility; however, future results could differ materially from current guidance.
The Company expects gross cost savings in the range of $85 million to $105 million for Fiscal 2022. Cost savings are expected to benefit both SG&A and gross margin.
Signet has planned Fiscal 2022 capital expenditures in the range of $190 million to $200 million.
The Company expects to close over 100 stores in Fiscal 2022 and open up to 100, primarily in highly efficient Banter by Piercing Pagoda formats.
Signet's efforts to mitigate supply chain disruption amongst the pandemic impacts have been effective thus far. Guidance assumes no material supply chain disruptions for the remainder of the year.
Signet continues to put the health and safety of its employees and customers first and will close stores in the event that either is at risk; however, guidance does not contemplate large scale store closures resulting from COVID-19 variants.
Continued uncertainty regarding macroeconomic factors exists, including but not limited to the magnitude and duration of COVID-19 resurgence through the Delta variant in key trade areas, extended duration of heightened unemployment, supply chain disruptions, pricing environment changes (including, but not limited to, materials, labor, fulfillment and advertising costs) and government support policies which can impact consumers' ability to spend, particularly in discretionary categories like jewelry. Further, there can be no assurance that current results and trends will continue for the remainder of the fiscal year and such results and trends are not indicative of future performance. Please see disclosures within the Safe Harbor Statement for other risk factors.
As previously announced, the Company recently entered into an agreement to wind up its U.K. pension scheme. As such, the Company expects to recognize non-cash, non-operating pre-tax settlement charges totaling approximately $125 million to $150 million by the time the transaction is completed, subject to finalization of any applicable adjustments, true up costs, and the impact of foreign currency. However, the amount of such settlement charges that will be recognized in Fiscal 2022 and thereby impact Fiscal 2022 GAAP earnings cannot be forecasted.
Guidance does not consider any post-closing costs and operating results from the pending acquisition of Diamonds Direct.