Shopify (SHOP) Tops Q4 EPS by 33c, Revenues Beat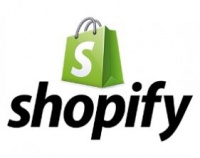 ---
News and research before you hear about it on CNBC and others. Claim your 1-week free trial to StreetInsider Premium here.
---
Shopify (NYSE: SHOP) reported Q4 EPS of $1.58, $0.33 better than the analyst estimate of $1.25. Revenue for the quarter came in at $977.7 million versus the consensus estimate of $910.22 million.
Fourth-Quarter Financial Highlights
Total revenue in the fourth quarter was $977.7 million, a 94% increase from the comparable quarter in 2019.
Subscription Solutions revenue was $279.4 million, up 53% year over year, primarily due to more merchants joining the platform.
Merchant Solutions revenue growth increased 117%, to $698.3 million, driven primarily by the growth of Gross Merchandise Volume1 (\"GMV\").
Monthly Recurring Revenue2 (\"MRR\") as of December 31, 2020 was $82.6 million. Growth accelerated to 53% year-over-year with MRR up from $53.9 million as of December 31, 2019 due to the continued high number of new merchants joining the platform in the quarter following record merchant additions in the third quarter. Q4 2020 MRR also benefited from incremental new revenue from our Retail POS Pro subscription offering, as subscription pricing came into effect in November 2020. Shopify Plus contributed $21.0 million, or 25%, of MRR compared with 27% of MRR as of December 31, 2019 as a result of the significantly higher number of merchants on standard plans joining the platform in 2020.
GMV for the fourth quarter was $41.1 billion, an increase of $20.5 billion, or 99% over the fourth quarter of 2019. Gross Payments Volume3 (\"GPV\") grew to $19.1 billion, which accounted for 46% of GMV processed in the quarter, versus $8.9 billion, or 43%, for the fourth quarter of 2019.
Gross profit dollars grew 91% to $504.4 million in the fourth quarter of 2020, compared with $263.9 million for the fourth quarter of 2019.
Adjusted gross profit4 grew 89% to $510.6 million in the fourth quarter of 2020, compared with $269.9 million for the fourth quarter of 2019.
Operating income for the fourth quarter of 2020 was $112.5 million, or 12% of revenue, versus a loss of $30.1 million, or 6% of revenue, for the comparable period a year ago.
Adjusted operating income4 for the fourth quarter of 2020 was $200.0 million, or 20% of revenue, compared with adjusted operating income of $28.5 million or 6% of revenue in the fourth quarter of 2019.
Net income for the fourth quarter of 2020 was $123.9 million, or $0.99 per diluted share, compared with a net income of $0.8 million, or $0.01 per diluted share, for the fourth quarter of 2019.
Adjusted net income4 for the fourth quarter of 2020 was $198.8 million, or $1.58 per diluted share, compared with adjusted net income of $50.0 million, or $0.43 per diluted share, for the fourth quarter of 2019.
At December 31, 2020, Shopify had $6.39 billion in cash, cash equivalents and marketable securities, compared with $2.46 billion on December 31, 2019. The increase reflects $2.03 billion of net proceeds from Shopify's offering of Class A subordinate voting shares and convertible senior notes in the third quarter of 2020 and $1.46 billion of net proceeds from Shopify's offering of Class A subordinate voting shares in the second quarter of 2020.
"The spirit of entrepreneurship was strong in 2020, as our merchants' resilience and ability to adapt helped many of them thrive in a difficult year," said Harley Finkelstein, Shopify's President. "Shopify is at the heart of our merchants' businesses with entrepreneurs around the world trusting us with their livelihoods. This year, we are doubling down on creating a frictionless path to successful entrepreneurship, as we continue to build a future-proof commerce solution to serve generations to come."
"Our fourth-quarter results capped off an outstanding 2020, thanks to the success of our merchants in a year that truly tested their mettle and triggered more entrepreneurs around the world to start their journey toward economic independence," said Amy Shapero, Shopify's CFO. "Shopify was prepared to ship the features that our merchants needed during the pandemic because we had invested for several years in a future that arrived early with the acceleration of online commerce. We're amplifying our efforts in 2021, as we focus on executing on a portfolio of initiatives that will fuel further growth for our merchants and for Shopify."
Outlook
The outlook that follows constitutes forward-looking information within the meaning of applicable securities laws and is based on a number of assumptions and subject to a number of risks. Actual results could vary materially as a result of numerous factors, including certain risk factors, many of which are beyond Shopify's control. Please see \"Forward-looking Statements\" below.
In addition to the other assumptions and factors described in this press release, Shopify's outlook assumes the continuation of growth trends in our industry, our ability to manage our growth effectively, the absence of material changes in our industry or the global economy and other assumptions related to the COVID-19 pandemic, which are described in detail below. The following statements supersede all prior statements made by Shopify and are based on current expectations. As these statements are forward-looking, actual results may differ materially.
These statements do not give effect to the potential impact of mergers, acquisitions, divestitures or business combinations that may be announced or closed after the date hereof. All numbers provided in this section are approximate.
2020 was an exceptional year of growth in revenue and adjusted operating income for Shopify driven by the unprecedented acceleration of ecommerce by COVID, which drove an acceleration in the growth of GMV and new merchants on the platform, and which increased adoption of merchant solutions. We believe that changed behaviours adopted by merchants and consumers in 2020 have expanded the prospects for entrepreneurship and digital commerce significantly.
Our outlook coming into 2021 assumes that as countries roll out vaccines in 2021 and populations are able to move about more freely, the overall economic environment will likely improve, some consumer spending will likely rotate back to offline retail and services, and the ongoing shift to ecommerce, which accelerated in 2020, will likely resume a more normalized pace of growth. For the full year 2021, we expect:
Subscriptions solutions revenue growth to be driven by more merchants around the world joining the platform in a number lower than the record in 2020, but higher than any year prior to 2020;
The growth rates of subscription solutions and merchant solutions revenues to likely be more similar to each other than in the recent past, as we do not expect the surge in GMV that drove merchant solutions in 2020 to repeat;
Merchant solutions revenue growth to be driven by continued GMV growth from existing merchants, new merchants joining the platform, and expanded adoption of Shopify's growing menu of merchant solutions, including established offerings such as Shopify Payments, Shopify Shipping, and Shopify Capital, both geographically and as merchants grow into them, while newer solutions such as Shopify Fulfillment Network and 6 River Systems contribute nascent but incremental revenue in their early stages.
As a result, we expect that we will continue to grow revenue rapidly in 2021, albeit at a lower rate than in 2020. While we expect that the first quarter will likely still contribute the smallest share of full-year revenue and the fourth quarter the largest, the revenue spread may be more evenly distributed across the four quarters than it has been historically if the rollout of a vaccine shifts more spending to services and offline shopping towards the back half of the year.
2020 catapulted commerce into a period of incredibly rapid change, presenting Shopify with unprecedented opportunities in 2021 to accelerate innovation. We expect rapid growth in gross profit dollars in 2021, and plan to deploy substantially all of these dollars effectively, investing back into our business as aggressively as we can. In research and development, we are launching an ambitious hiring campaign for engineers that we expect will gain strength over the course of 2021. In sales and marketing, we expect to increase online marketing spend into increased global demand, expand sales and marketing efforts to capture more Plus and POS merchants both in North America and internationally, and enhance product marketing to help merchants take advantage of the full range of capabilities on the platform. For 2021, we anticipate stock-based compensation expenses and related payroll taxes of $465 million and amortization of acquired intangibles of $21 million.
For earnings history and earnings-related data on Shopify (SHOP) click here.
Corporate News
,
Earnings
,
Management Comments
Related Entities
Earnings
Sign up for StreetInsider Free!
Receive full access to all new and archived articles, unlimited portfolio tracking, e-mail alerts, custom newswires and RSS feeds - and more!