Rivals GM and Ford will adopt Tesla's NACS charging connectors, will Stellantis follow?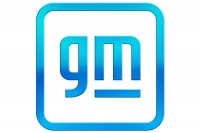 General Motors (NYSE: GM) jumped 3.7% at the open on Friday after the company announced yesterday that the Detroit automaker will be partnering with Tesla (NASDAQ: TSLA) to open the EV giant's supercharger network to GM customers. The move follows a similar announcement by neighboring rival Ford (NYSE: F) on May 26th, prompting analysts to ask the question: Is Stellantis (NYSE: STLA) next?
GM CEO Mary Barra held a twitter space meeting with Tesla CEO Elon Musk where the two confirmed the partnership live to hundreds of thousands of people.
The two spoke of plans to integrate the North American Charging Standard (NACS) connector, designed by Tesla, into GM vehicles starting in 2025. Initially, GM EVs will require the use of an adapter, which Barra says will be available next spring.
The earlier announcement by Ford, and subsequent announcement by GM, basically declared the NACS connector as the new standard in North America. It's already the most popular connector thanks to how big Tesla's fleet is alone, and now with Ford and GM on board, it will be hard to stop.
Analysts across the industry are expecting a "domino effect" to take place and all other automakers and charging station companies operating in North America (including Stellantis) to announce that they will adopt NACS.
The effect has already started as Quebec-based EV charging company Flo, with over 90,000 chargers, announced today that it will offer NACS on its charging stations and "supports broader use" of the standard.
Stellantis has yet to comment on the prospect of adopting the NACS, but as shares of F, GM, and TSLA continue to rise, we believe that it is just a matter of time.
Shares of GM and F are up 2.08% and 1.84% respectively in morning trading on Friday, while TSLA is up 5.86%.
By Michael Elkins | [email protected]