Real-World Evidence Confirms High Effectiveness of Pfizer (PFE) -BioNTech (BNTX) COVID-19 Vaccine and Profound Public Health Impact of Vaccination One Year After Pandemic Declared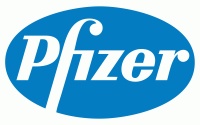 ---
News and research before you hear about it on CNBC and others. Claim your 1-week free trial to StreetInsider Premium here.
---
The Israel Ministry of Health (MoH), Pfizer Inc. (NYSE: PFE) and BioNTech SE (Nasdaq: BNTX) today announced real-world evidence demonstrating dramatically lower incidence rates of COVID-19 disease in individuals fully vaccinated with the Pfizer-BioNTech COVID-19 Vaccine (BNT162b2), underscoring the observed substantial public health impact of Israel's nationwide immunization program. These new data build upon and confirm previously released data from the MoH demonstrating the vaccine's effectiveness in preventing symptomatic SARS-CoV-2 infections, COVID-19 cases, hospitalizations, severe and critical hospitalizations, and deaths. The latest analysis from the MoH proves that two weeks after the second vaccine dose protection is even stronger – vaccine effectiveness was at least 97% in preventing symptomatic disease, severe/critical disease and death. This comprehensive real-world evidence can be of importance to countries around the world as they advance their own vaccination campaigns one year after the World Health Organization (WHO) declared COVID-19 a pandemic.
Findings from the analysis were derived from de-identified aggregate Israel MoH surveillance data collected between January 17 and March 6, 2021, when the Pfizer-BioNTech COVID-19 Vaccine was the only vaccine available in the country and when the more transmissible B.1.1.7 variant of SARS-CoV-2 (formerly referred to as the U.K. variant) was the dominant strain. Vaccine effectiveness was at least 97% against symptomatic COVID-19 cases, hospitalizations, severe and critical hospitalizations, and deaths. Furthermore, the analysis found a vaccine effectiveness of 94% against asymptomatic SARS-CoV-2 infections. For all outcomes, vaccine effectiveness was measured from two weeks after the second dose.
"Israel's strong health system and an unprecedented societal mobilization and awareness allowed us to achieve high national uptake of the COVID-19 vaccine in a short period of time. Thanks to our comprehensive public health surveillance program, we have been able to document the remarkable success of the nationwide vaccination campaign with the COVID-19 vaccine. Incidence rates in the fully vaccinated population have massively dropped compared to the unvaccinated population, showing a marked decline in hospitalized cases due to COVID-19," said Professor Yeheskel Levy, Israel Ministry of Health Director. "This clearly demonstrates the power of the COVID-19 vaccine to fight this virus and encourages us to continue even more intensively with our vaccination campaign. We aim to achieve even higher uptake in people of all ages, which gives us hope of regaining normal economic and social function in the not so distant future."
"We are extremely encouraged that the real-world effectiveness data coming from Israel are confirming the high efficacy demonstrated in our Phase 3 clinical trial and showing the significant impact of the vaccine in preventing severe disease and deaths due to COVID-19," said Luis Jodar, Ph.D., Senior Vice President & Chief Medical Officer, Pfizer Vaccines. "The findings which suggest that the vaccine may also provide protection against asymptomatic SARS-CoV-2 infections are particularly meaningful as we look to disrupt the spread of the virus around the globe. Altogether, these data are critical to understanding the role of vaccination in combatting the pandemic and provide hope to other countries dealing with this devastating disease, which has now afflicted the world for more than a year."
"When we started our development last year in January, our aim was to make a difference for people worldwide and to help end this pandemic. One year after the declaration of a pandemic by the WHO, we now see that we are on the right track to accomplish our goals," said Ugur Sahin, M.D., Co-Founder and CEO of BioNTech. "The real-world data reported from Israel demonstrate that BNT162b2 is exceptionally effective in fighting SARS-CoV-2. Our vaccine has been effective in preventing COVID-19 cases, as well as profoundly reducing the rate of COVID-19 related severe diseases, hospitalizations and deaths. These findings are also important, as the data were generated at a time when the SARS-CoV-2 variant B.1.1.7 was the dominant strain."
In January, Pfizer and the Israel MoH entered into a collaboration agreement to monitor the real-world impact of the Pfizer-BioNTech COVID-19 Vaccine. Detailed findings from this collaboration also will be submitted to a peer-reviewed journal.
About the Israel MoH Vaccination Program and Analysis
Following the authorization for emergency use of the Pfizer-BioNTech COVID-19 Vaccine in Israel on December 6, 2020, the Israel MoH launched a national vaccination program targeting individuals age 16 years or older – a total of 6.4 million people, representing 71% of the population. The vaccination program started at the beginning of a large surge of SARS-CoV-2 infections in Israel, which later resulted in a national lockdown starting on January 8, 2021.
This MoH analysis uses de-identified aggregate Israel MoH public health surveillance data from January 17 through March 6, 2021 (analysis period); the start of the analysis period corresponds to seven days after individuals began receiving second doses of the Pfizer-BioNTech COVID-19 Vaccine. MoH regularly collects comprehensive, real-time data on SARS-CoV-2 testing, COVID-19 cases including date of symptom onset, and vaccination history through a nationally notifiable disease registry and the national medical record database.
Vaccine effectiveness estimates – adjusted to account for variances in age, gender and the week specimens were collected – were determined for the prevention of six laboratory-confirmed SARS-CoV-2 outcomes comparing unvaccinated and fully-vaccinated individuals: SARS-CoV-2 infections (includes symptomatic and asymptomatic infections); asymptomatic SARS-CoV-2 infections; COVID-19 cases (symptomatic only); COVID-19 hospitalizations; severe (respiratory distress, including >30 breaths per minute, oxygen saturation on room air <94%, and/or ratio of arterial partial pressure of oxygen to fraction of inspired oxygen <300mm mercury) and critical (mechanical ventilation, shock, and/or heart, liver or kidney failure) COVID-19 hospitalizations; and COVID-19 deaths.
The MoH analysis was conducted when more than 80% of tested specimens in Israel were variant B.1.1.7, providing real-world evidence of the effectiveness of BNT162b2 for prevention of COVID-19 infections, hospitalizations, and deaths due to variant B.1.1.7. However, this analysis was not able to evaluate vaccine effectiveness against B.1.351 (formerly referred to as the South African variant) due to the limited number of infections caused by this strain in Israel at the time the analysis was conducted.
The vaccine effectiveness estimates align with the 95% vaccine efficacy of BNT162b2 against COVID-19 demonstrated in the pivotal Randomized Clinical Trial (RCT) of BNT162b2. However, this observational analysis differs from the RCT in several aspects. Vaccine effectiveness estimates may be affected by differences between vaccinated and unvaccinated persons (i.e., different test-seeking behaviors or levels of adherence to preventive measures). In the RCT, randomization minimized the impact of differences between vaccinated and unvaccinated. Despite efforts to adjust for these effects in the available dataset, the possibility remains of unmeasured distortions. For example, findings from the Maccabi HMO indicate that neighborhood may be an important factor. Further vaccine effectiveness analyses investigating the effect of additional covariates such as location, comorbidities, race/ethnicity, and likelihood of seeking SARS-CoV-2 testing are warranted.
Corporate News
,
FDA
Related Entities
Twitter
,
Earnings
,
FDA
Sign up for StreetInsider Free!
Receive full access to all new and archived articles, unlimited portfolio tracking, e-mail alerts, custom newswires and RSS feeds - and more!