Pfizer (PFE) Acquires Seagen (SGEN) for $43B or $229/sh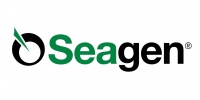 Price: $28.78

+0.52%
Overall Analyst Rating:
NEUTRAL
(
Up)
Dividend Yield: 5.3%
EPS Growth %:
-107.0%
Pfizer Inc. (NYSE: PFE) and Seagen Inc. (Nasdaq: SGEN) today announced that they have entered into a definitive merger agreement under which Pfizer will acquire Seagen, a global biotechnology company that discovers, develops and commercializes transformative cancer medicines, for $229 in cash per Seagen share for a total enterprise value of $43 billion. The Boards of Directors of bot
"Pfizer is deploying its financial resources to advance the battle against cancer, a leading cause of death worldwide with a significant impact on public health," said Dr. Albert Bourla, Pfizer Chairman and Chief Executive Officer. "Together, Pfizer and Seagen seek to accelerate the next generation of cancer breakthroughs and bring new solutions to patients by combining the power of Seagen's antibody-drug conjugate (ADC) technology with the scale and strength of Pfizer's capabilities and expertise. Oncology continues to be the largest growth driver in global medicine, and this acquisition will enhance Pfizer's position in this important space and contribute meaningfully to the achievement of Pfizer's near- and long-term financial goals."
Seagen expects to generate approximately $2.2 billion of revenue in 20231, representing 12% year-over-year growth, from its four in-line medicines, royalties and collaboration and license agreements. When combining the expected strong growth trajectories for these medicines with candidates that could emerge from Seagen's pipeline, subject to clinical trial and regulatory success, Pfizer believes Seagen could contribute more than $10 billion in risk-adjusted revenues in 2030, with potential significant growth beyond 2030.
Seagen is a pioneer in ADC technology, with four of the twelve total FDA-approved and marketed ADCs using its technology industry-wide. ADCs are a transformative modality that is emerging as a powerful tool across a broad range of cancers designed to preferentially kill cancer cells and limit off-target toxicities. Seagen has developed a leadership position in ADC technologies since its founding 25 years ago, with groundbreaking and proprietary technology that is positioned for significant growth in 2023 and beyond. Seagen's portfolio includes four approved medicines2 that are first- or best-in-class in their respective indications across solid tumors and hematologic malignancies, including three ADCs: ADCETRIS® (brentuximab vedotin), PADCEV® (enfortumab vedotin), and TIVDAK® (tisotumab vedotin). The company also commercializes TUKYSA® (tucatinib). Clinical development programs are ongoing for each of these medicines for potential new tumor types or expanded indications in earlier lines of therapy, with catalysts expected annually through 2027.
Seagen is also poised to expand the impact of its therapeutic approach with its broad and deep pipeline that includes eleven new molecular entities, many with the potential to treat large patient populations and all with global commercial rights.3 The proposed acquisition is also expected to enable for combination potential across both the Seagen and Pfizer pipelines and will leverage Pfizer's protein engineering and medicinal chemistry capabilities to advance Seagen's ADC technology to unlock potential novel target combinations and next-generation biologics.
Seagen is also advancing innovative technologies capable of potentially generating multiple Investigational New Drug Applications (INDs)​, including next-generation linker/payload technologies for ADCs and other innovative antibody platforms that directly engage the immune system to destroy tumors, such as bi-specific antibodies.
"Pfizer shares our steadfast commitment to patients, and this combination is a testament to the passion, dedication and talent of the Seagen team to achieve our mission to discover, develop, and commercialize transformative cancer medicines that make a meaningful difference in people's lives," said David Epstein, Seagen Chief Executive Officer. "The proposed combination with Pfizer is the right next step for Seagen to further its strategy, and this compelling transaction will deliver significant and immediate value to our stockholders and provide new opportunities for our colleagues as part of a larger science-driven, patient-centric, global company."
Today, Pfizer Oncology has an industry-leading portfolio of 24 approved innovative cancer medicines that generated $12.1 billion in 2022 revenues, including the best-selling therapies for metastatic breast cancer and prostate cancer. Pfizer's in-line portfolio is focused on four broad, key areas: breast cancer, genitourinary cancer, hematology and precision medicine, complemented by an extensive pipeline of 33 programs in clinical development. The proposed combination with Seagen would double Pfizer's early-stage oncology clinical pipeline.
"Over the past decade we've taken bold new approaches to translating scientific research into effective medicines for people living with cancer, and we have pioneered several breakthroughs in breast cancer, genitourinary cancer, hematological malignancies and precision medicine," said Chris Boshoff, Chief Development Officer Oncology and Rare Disease, Pfizer. "The addition of Seagen's world-leading ADC technology will position us at the forefront of innovative cancer care, and strongly complements our existing portfolio across both solid tumors and hematologic malignancies. We believe the combination of our teams, and respective areas of strength and global footprints will allow us to realize Seagen's potential and advance even more potential breakthroughs to patients with cancer."
Pfizer expects to finance the transaction substantially through $31 billion of new, long-term debt, and the balance from a combination of short-term financing and existing cash. The transaction is expected to be neutral to slightly accretive to adjusted diluted earnings per share (EPS)4 in the third to fourth full year post close. Pfizer expects to achieve nearly $1 billion in cost efficiencies in the third full year after the completion of the transaction.
The companies expect to complete the transaction in late 2023 or early 2024, subject to fulfillment of customary closing conditions, including approval of Seagen's stockholders and receipt of required regulatory approvals.
Pfizer's financial advisor for the transaction is Guggenheim Securities, LLC, with Wachtell, Lipton, Rosen & Katz acting as Pfizer's legal advisor. Centerview Partners LLC is serving as Seagen's financial advisor and provided a fairness opinion to Seagen's Board of Directors with Sullivan & Cromwell LLP serving as its legal advisor. MTS Health Partners also provided financial advice to Seagen.
Investor Call Details
Pfizer Inc. invites Pfizer investors and the general public to view and listen to a webcast of a live conference call with investment analysts at 8 a.m. EDT on Monday, March 13, 2023.
To view and listen to the webcast visit Pfizer's web site at www.pfizer.com/investors or directly at https://onlinexperiences.com/Launch/QReg/ShowUUID=2CF4266F-33F2-4847-A155-556232D2DC01&LangLocaleID=1033&GroupID=Onyx. Information on accessing and pre-registering for the webcast will be available at www.pfizer.com/investors beginning today. Participants are advised to pre-register in advance of the conference call.
You can listen to the conference call by dialing either (800) 456-4352 in the United States or Canada or (785) 424-1086 outside of the United States and Canada. The password is "68017." Please join the call five minutes prior to the start time to avoid operator hold times.
The transcript and webcast replay of the call will be made available on Pfizer's web site at www.pfizer.com/investors within 24 hours after the end of the live conference call and will be accessible for at least 90 days.
Corporate News
,
Hot Corp. News
,
Hot M&A
,
Mergers and Acquisitions
Related Entities
Twitter
,
Earnings
,
Definitive Agreement
,
Guggenheim
,
FDA
Sign up for StreetInsider Free!
Receive full access to all new and archived articles, unlimited portfolio tracking, e-mail alerts, custom newswires and RSS feeds - and more!