Paratek Pharmaceuticals (PRTK) to be Acquired by Gurnet Point Capital and Novo Holdings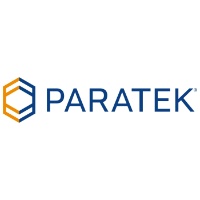 Paratek Pharmaceuticals, Inc. ("Paratek") (Nasdaq: PRTK), a commercial-stage biopharmaceutical company focused on the development and commercialization of novel therapies for life-threatening diseases and other public health threats, today announced it has entered into a definitive agreement to be acquired by Gurnet Point Capital ("Gurnet Point") and Novo Holdings A/S ("Novo Holdings") in a transaction valued at approximately $462 million, including the assumption of debt and assuming full payment of a Contingent Value Right (CVR). Debt financing of $175 million for this transaction will be provided by funds managed by Oaktree Capital Management, L.P. ("Oaktree").
Under the terms of the merger agreement, Gurnet Point, a leading healthcare investment firm, and Novo Holdings, a holding and investment company responsible for managing the assets and wealth of the Novo Nordisk Foundation, will acquire all outstanding shares of Paratek for $2.15 per share in cash, plus a CVR of $0.85 per share payable upon the achievement of $320 million in U.S. NUZYRA net sales (excluding certain permitted deductions, payments under Paratek's contract with ASPR-BARDA, certain government payments and certain royalty revenue) in any calendar year ending on or prior to December 31, 2026. The upfront payment at closing represents a premium of 41% over the closing price of Paratek's common stock as of May 31, 2023, which was the last full trading day prior to market speculation regarding a potential sale of the company.
"This transaction will deliver immediate value to our shareholders at a substantial premium while allowing them to also benefit from the future value created by NUZYRA through the CVR," said Evan Loh, M.D., Chief Executive Officer at Paratek. "Today's announcement is a testament to all we've accomplished at Paratek over the past several years. Both our Board of Directors and our management team are proud of Paratek's accomplishments with NUZYRA and look forward to Gurnet Point and Novo Holdings continuing to deliver upon our goal of providing life-saving, transformative therapies to patients."
"We see an attractive opportunity to invest in and accelerate the commercialization of NUZYRA and to build a portfolio of additional value-creating assets to address significant unmet medical needs," said Stacey Seltzer, Partner at Gurnet Point. "Antimicrobial resistance (AMR) is a critical public health threat that claims the lives of more than 1.2 million people globally per year. We're excited to collaborate with like-minded investors who share our aim of providing the capital and resources required to advance the commercialization of NUZYRA and support the development of additional therapies that can improve patient outcomes."
"With NUZYRA, Paratek has demonstrated its ability to successfully develop and commercialize novel anti-infective therapies for difficult-to-treat infections. We are thrilled to partner with a leading healthcare investor to build upon Paratek's notable track record, support the continued growth of NUZYRA, and support the expansion of their product portfolio," said Aleks Engel, Partner at Novo Holdings. "With this investment, we expand our commitment to tackling antimicrobial resistance, from supporting novel early-stage development with our REPAIR Impact Fund, late-stage development with our AMR Action Fund investment, and now commercialization with Paratek."
Aman Kumar, Co-Portfolio Manager of Life Sciences Lending at Oaktree added, "We are excited to partner with Gurnet Point again, and, alongside Novo Holdings, support the acquisition of Paratek at an exciting stage in the company's development. Between its current indications and potential future label expansion opportunities, we believe NUZYRA will continue to fill an important unmet medical need, and we look forward to working with the company's leadership team in their mission to help counter AMR."
The transaction, which the Paratek Board of Directors has unanimously approved, is expected to close in the third quarter of 2023, subject to customary closing conditions, including approval by Paratek shareholders and receipt of regulatory approvals. Following completion, Paratek will become a private company and will no longer be subject to the reporting requirements of the Securities Exchange Act of 1934, as amended, nor be traded on Nasdaq Global Market.
Advisors
Moelis & Company LLC acted as the exclusive financial advisor to Paratek Pharmaceuticals, and Ropes & Gray LLP is serving as legal advisor. Lazard acted as the exclusive financial advisor to Gurnet Point Capital, and Latham & Watkins LLP is serving as legal advisor. Goodwin Procter LLP is serving as legal advisor to Novo Holdings A/S. Sullivan & Cromwell LLP served as legal counsel to Oaktree.