Nio (NIO) launches smartphone for use with company EVs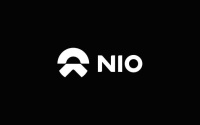 Chinese electric automaker, Nio Inc. (NYSE: NIO) launched their high-end smartphone Thursday, highlighting the advanced state of EV technologies in the world's biggest auto market.
The new phone is designed to be used with its electric vehicles, boasting a surplus of related functions such as using the phone to instruct the car to park itself.
Chief Executive William Li said the Nio Phone had more than 30 car-specific functions, including the ability to notify their car to drive itself to their location (a feature only available at low speeds in restricted parts of China).
"I believe many of our competitors will learn from our smartphone innovations and I welcome them to do so," Li said in a statement.
There are three models available, with prices ranging from 6,499 to 7,499 yuan ($890 to $1,030). Initially, the phone will only be available for purchase in China, and deliveries are set to commence on September 28th.
Shares of NIO are down 3.51% in pre-market trading Thursday morning.
By Michael Elkins | [email protected]