Morgan Stanley Capital Partners (MS) Acquires Allstar Services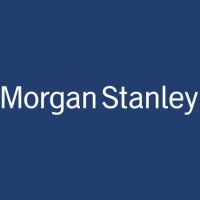 Investment funds managed by Morgan Stanley Capital Partners ("MSCP"), the middle-market focused private equity team at Morgan Stanley Investment Management, have acquired Allstar Services ("Allstar" or the "Company"). MSCP is partnering with the current management team led by Chairman Pete Carlson, who will continue to lead the business.
Headquartered in Minneapolis, Minn., Allstar is a full-service provider of residential exterior replacement, repair and maintenance services across trades including roofing, siding, windows, and gutters. Today, the business primarily operates in the Minnesota, Wisconsin, North Dakota, and South Dakota markets. The Company, which was founded in 1979, has grown into a leading regional platform in the residential exterior services segment through strong organic growth and strategic M&A. MSCP, in conjunction with management, is seeking to scale the business to be a leading national platform over the coming years.
Adam Shaw, Managing Director and Head of Business Services at MSCP, said: "We are excited to partner with Pete and the Allstar team as they continue building a leading platform across residential exterior services. For MSCP, Allstar marks our continued efforts within residential services, where we plan to execute against our core playbook of investing in focus sub-sectors which we believe will allow us to drive value creation through key strategic and operational initiatives. We look forward to working together to continue accelerating the Company's exciting growth trajectory."
The investment in Allstar marks MSCP's third investment in residential services, a focus sub-sector within MSCP's Business and Consumer Services efforts, following the acquisitions of Fairway Lawns, a leading provider of recurring residential lawn treatment services, in May 2022 and Sila Heating & Air Conditioning, a leading provider of residential HVAC, plumbing and electrical services, in May 2021. MSCP intends to accelerate Allstar's add-on activity and will be seeking to partner with leading companies to support their employee and customer bases, and provide capital and resources to accelerate their growth.
"For over 40 years, Allstar Services has been focused on delivering best-in-class results, quality, and service to our customers, and we are thrilled to partner with Morgan Stanley Capital Partners in this next chapter in our history," said Pete Carlson, Chairman of Allstar. "We are excited to leverage MSCP's depth of experience operating within residential services, and their demonstrated ability to accelerate organic growth and execute complementary acquisitions."
Debevoise & Plimpton served as legal counsel to MSCP. TD Cowen and William Blair served as financial advisors to MSCP. Robert W. Baird & Co served as financial advisor to Allstar.