Lyft (LYFT) says rides on its rideshare platform in May increased 26% versus April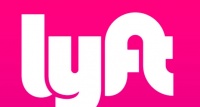 Lyft (NASDAQ: LYFT) disclosed:
On June 2, 2020, Lyft, Inc. (the "Company" or "Lyft"), provided an update on business trends for the month of May 2020 and on its Adjusted EBITDA outlook for the second quarter ended June 30, 2020.
Rides on Lyft's rideshare platform in the month of May 2020 increased 26% versus April 2020 and were down approximately 70% versus the same period a year ago. Rideshare rides have increased week-over-week for 7 consecutive weeks since the week ended April 12, 2020. In the week ended May 31, 2020 rideshare rides were down approximately 66% versus the year ago period and increased 5.5% versus the prior week.
Recent monthly rideshare ride growth has been stronger in specific cities where restrictions on social activities and visiting business venues have been eased, as well as other select cities. For example, rideshare rides increased 73% in Austin, 41% in Denver, 54% in Las Vegas, 59% in Miami, 64% in Nashville, 42% in New York City, 40% in Phoenix, 49% in Salt Lake City and 40% in Seattle in the month of May 2020 versus the month of April 2020. In addition, bike rides on the Lyft platform increased 118% in May 2020 versus April 2020.
Since mid-March, Lyft has observed that the actions instituted by government authorities to limit the spread of COVID-19 have impacted the relative distribution of intra-week rides. Riders are taking relatively more rides on weekdays versus weekends, including commute trips by essential workers as well as trips to stores selling essential goods.
For the last three weekends, as restrictions on certain activities were eased in parts of the country, there was stronger relative sequential growth in weekend rides versus weekly rides on Lyft's rideshare platform. Rideshare rides during the weekend ended May 31st increased 36% versus the weekend ended April 26th and 53% versus the weekend ended April 12th.
Given the stronger performance in May 2020 versus April 2020, the Company expects that its Adjusted EBITDA loss for the second quarter ended June 30, 2020 will not exceed $325 million if average daily rideshare ride volume in June 2020 is unchanged versus May 2020 levels. This expectation represents an approximate 10% improvement relative to the Company's prior expectation that its second quarter Adjusted EBITDA loss would not exceed $360 million based on April 2020 ride trends.
In addition to cost reduction actions that management described on Lyft's first quarter earnings call on May 6, 2020, the Company has taken further steps to improve its financial position. Specifically, in May, Lyft completed a convertible debt offering, along with corresponding capped call transactions that resulted in an effective conversion price of $73.83 for the senior unsecured notes. On a pro forma basis for these transactions, Lyft held approximately $3.3 billion of unrestricted cash, cash equivalents and short-term investments as of March 31, 2020.
Lyft expects to release financial results for the second quarter ended June 30, 2020 in early August.
Corporate News
,
Guidance
Related Entities
Earnings
Sign up for StreetInsider Free!
Receive full access to all new and archived articles, unlimited portfolio tracking, e-mail alerts, custom newswires and RSS feeds - and more!