Lilly's (LLY) donanemab slowed Alzheimer's disease progression in Phase 2 trial: full data presented at AD/PD™ 2021 and published in NEJM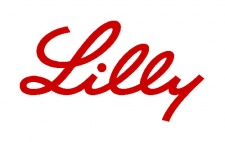 Phase 2 TRAILBLAZER-ALZ results presented today by Eli Lilly and Company (NYSE: LLY) at the 15th International Conference on Alzheimer's & Parkinson Diseases™ 2021 (AD/PD™ 2021) held virtually March 9-14, 2021 and published simultaneously in the New England Journal of Medicine (NEJM) expand on previously reported top-line data that found donanemab met its primary endpoint and showed significant slowing of decline on the integrated Alzheimer's Disease Rating Scale (iADRS), a composite measure of cognition and daily function, in patients with early symptomatic Alzheimer's disease compared to placebo1,2.
Additionally, data from secondary analyses showed donanemab consistently slowed cognitive and functional decline, with ranges between 20-40 percent in all secondary endpoints [Clinical Dementia Rating Scale Sum of Boxes (CDR-SB), Alzheimer's Disease Assessment Scale-Cognitive (ADAS-Cog13), Alzheimer's Disease Cooperative Study-instrumental Activities of Daily Living (ADCS-iADL), Mini-Mental State Examination (MMSE)] with nominal statistical significance at multiple times compared to placebo. Further, prespecified exploratory analyses showed donanemab slowed the accumulation of tau across key brain regions in patients affected by Alzheimer's disease.
"We are confident in the results of the TRAILBLAZER-ALZ study," said Daniel Skovronsky, M.D., Ph.D., Lilly's chief scientific officer and president of Lilly Research Laboratories. "This is the first late-stage study in Alzheimer's disease to meet its primary endpoint at the primary analysis. Donanemab has the potential to become a very important treatment for Alzheimer's disease. We were pleased to see not only slowing of cognitive and functional decline, but also very substantial clearance of amyloid plaques and slowing of spread of tau pathology. The constellation of clinical and biomarker results indicates the potential for long-term disease modification. We are grateful to the patients, caregivers, and investigators who participated in this landmark study."
Specifically, at 76 weeks compared to baseline, treatment with donanemab slowed decline by 32 percent compared to placebo as measured by the iADRS, which was statistically significant. As early as nine months (36 weeks) after initiation of treatment, a significant difference in decline by iADRS was observed.
In addition, 40 percent of participants treated with donanemab achieved amyloid negativity as early as six months after starting treatment and 68 percent achieved this target by 18 months. Donanemab is a monoclonal antibody that was designed to bind a specific form of post-translationally modified Aß, N-terminal pyroglutamate, and thereby yield rapid and complete clearance of amyloid plaques.
"Tau has become increasingly validated as a predictive biomarker for Alzheimer's disease progression, as shown again in this trial," said Liana G. Apostolova, M.D., M.Sc., FAAN, Indiana University (IU) Distinguished Professor and Barbara and Peer Baekgaard Professor in Alzheimer's Disease Research at IU School of Medicine. "A key insight of the results from the TRAILBLAZER-ALZ study is that donanemab not only significantly reduced the amount of amyloid deposition in these patients but also slowed the clinical progression of the disease suggesting that this could be a disease-modifying therapy. We believe these amyloid and tau imaging data lay the foundation for precision medicine-based Alzheimer's disease treatments."
The safety profile of donanemab was consistent with observations from Phase 1 data. In the donanemab treatment group, amyloid-related imaging abnormalities – edema (ARIA-E) occurred in 26.7 percent of treated participants, with an overall incidence of 6.1 percent experiencing symptomatic ARIA-E; the majority ARIA-E cases occurred within the first 12 weeks after initiation of treatment. Other common AEs in the donanemab treatment group include ARIA-H related events like microhemorrhages (7.6 percent) and superficial siderosis of central nervous system (13.7 percent), nausea (10.7 percent), and infusion-related reaction (IRR) (7.6 percent). Serious IRR or hypersensitivity occurred in 2.3 percent of participants treated with donanemab. In the donanemab arm, 30.5 percent of patients discontinued treatment due to an adverse event and half of these discontinuations were due to ARIA-related events. Patients with treatment discontinuations were allowed to continue in the trial.
"As a clinician and researcher, I'm particularly encouraged by the significant plaque lowering and the slowing of clinical decline with donanemab," said Stephen P. Salloway, M.S., M.D., Director of the Memory and Aging Program and the Department of Neurology at Butler Hospital and Martin M. Zucker professor of Psychiatry and Human Behavior, Department of Neurology, Warren Alpert Medical School of Brown University. "The donanemab results are a significant and encouraging milestone for people impacted by Alzheimer's disease and we are eager to continue on in this fight."
Discussions with regulators are ongoing and an update on the TRAILBLAZER clinical trial program will be provided on a webcast on Monday, March 15 at 10:30 AM EDT including an update on the ongoing TRAILBLAZER-ALZ 2 trial. To learn more about the TRAILBLAZER-ALZ 2 study or to see if you prequalify, visit www.trailblazer2study.com.
Corporate News
,
FDA
,
Hot FDA News
Sign up for StreetInsider Free!
Receive full access to all new and archived articles, unlimited portfolio tracking, e-mail alerts, custom newswires and RSS feeds - and more!