Incyte (INCY) Announces FDA Approval of Pemazyre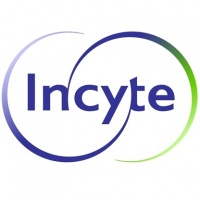 ---
Get inside Wall Street with StreetInsider Premium. Claim your 1-week free trial here.
---
Incyte (Nasdaq: INCY) today announced that the U.S. Food and Drug Administration (FDA) has approved Pemazyre® (pemigatinib), a selective fibroblast growth factor receptor (FGFR) inhibitor, for the treatment of adults with relapsed or refractory myeloid/lymphoid neoplasms (MLNs) with FGFR1 rearrangement. MLNs with FGFR1 rearrangement are extremely rare and aggressive blood cancers that may impact less than 1 in 100,000 people in the United States1.
"The approval of Pemazyre represents an important treatment advancement for people living with MLNs with FGFR1 rearrangement who currently have limited treatment options," said Hervé Hoppenot, Chief Executive Officer, Incyte. "These are complex hematologic malignancies with a range of presentations, and this approval highlights Incyte's continued leadership and commitment to advancing care for patients with rare blood cancers."
A patient with an MLN with FGFR1 rearrangement may present with bone marrow involvement with a chronic myeloid malignancy (such as myeloproliferative neoplasm [MPN], myelodysplastic syndrome/MPN) or a blast phase malignancy (such as B- or T-cell acute lymphoblastic leukemia/lymphoma, acute myeloid leukemia or mixed phenotype acute leukemia). Bone marrow involvement may or may not be accompanied by extramedullary disease (EMD); some patients may present with EMD only. MLNs with FGFR1 rearrangement are caused by chromosomal translocations involving the FGFR1 gene, with various partner genes resulting in constitutive activation of the FGFR1 receptor tyrosine kinase, impacting cell differentiation, proliferation and survival2. Patients often relapse because existing first-line therapies sometimes fail to induce durable clinical and cytogenetic responses.
The FDA approval was based on data from the Phase 2 FIGHT-203 study, a multicenter open-label, single-arm trial that evaluated the safety and efficacy of Pemazyre in 28 patients with relapsed or refractory MLNs with FGFR1 rearrangement. Patients could have relapsed after allogeneic hematopoietic stem cell transplantation (allo-HSCT) or after a disease modifying therapy or were not a candidate for allo-HSCT or other disease modifying therapies.
Study participants included patients with documented MLNs with an 8p11 translocation on conventional cytogenetics and/or an FGFR1 rearrangement on break-apart FISH testing. (An FDA-approved test for detection of FGFR1 rearrangement in patients with relapsed or refractory MLNs is not available.)
In patients with chronic phase in the marrow with or without EMD (N = 18), the complete response (CR) rate was 78% (14/18; 95% CI 52, 94). The median time to response of CR was 104 days (range, 44 to 435 days). The median duration of CR was not reached (range, 1+ to 988+ days).
In patients with blast phase in the marrow with or without EMD (N = 4), two patients achieved a CR (duration: 1+ and 94 days).
In patients with EMD only (N = 3), one patient achieved a CR (duration: 64+ days).
For all patients (N = 28 including three patients without evidence of morphologic disease) the complete cytogenetic response rate was 79% (22/28; 95% CI: 59, 92).
The most common (≥ 20%) adverse reactions were hyperphosphatemia (74%), nail toxicity (62%), alopecia (59%), stomatitis (53%), diarrhea (50%), dry eye (50%), fatigue (44%), rash (35%), abdominal pain (35%), anemia (35%), constipation (32%), dry mouth (32%), epistaxis (29%), retinal pigment epithelial detachment (26%), extremity pain (26%), decreased appetite (24%), dry skin (24%), dyspepsia (24%), back pain (24%), nausea (21%), blurred vision (21%), peripheral edema (21%) and dizziness (21%).
"In patients with relapsed or refractory MLNs with FGFR1 rearrangement treated with Pemazyre in FIGHT-203, the high rate of complete response and complete cytogenetic response in patients with chronic phase disease and the high rate of complete cytogenetic response in patients with blast phase disease is clinically meaningful, especially in light of the lack of these specific responses with existing first-line treatments," said Dr. Srdan Verstovsek, M.D., Ph.D., Professor, Department of Leukemia, Division of Cancer Medicine, The University of Texas MD Anderson Cancer Center, Houston, TX, and principal investigator for the FIGHT-203 study.
The supplemental New Drug Application (sNDA) for Pemazyre for the treatment of adults with relapsed or refractory MLNs with FGFR1 rearrangement was reviewed by the FDA under Priority Review. The FDA grants Priority Review to medicines that may offer a major advance in treatment where none currently exists. The designation shortens the review period to six months compared to 10 months for Standard Review.
Incyte established its leadership in rare blood cancers more than 10 years ago with the development of the first JAK inhibitor approved by the FDA for the treatment of certain patients with myelofibrosis and polycythemia vera. Incyte continues to research additional pathways to address rare blood cancers through its LIMBER (Leadership In MPNs Beyond Ruxolitinib) clinical development program, designed to evaluate multiple therapies and investigational strategies to improve and expand treatments for patients living with MPNs and other related hematologic malignancies and conditions.
Incyte is committed to supporting patients and removing barriers to access medicines. Eligible patients in the U.S. who are prescribed Pemazyre have access to IncyteCARES (Connecting to Access, Reimbursement, Education and Support), a comprehensive program offering personalized patient support, including financial assistance and ongoing education and additional resources. More information about IncyteCARES is available by visiting www.incytecares.com or calling 1-855-452-5234.
Corporate News
,
FDA
Related Entities
FDA
Sign up for StreetInsider Free!
Receive full access to all new and archived articles, unlimited portfolio tracking, e-mail alerts, custom newswires and RSS feeds - and more!