Home Depot (HD) Misses Q4 EPS by 7c, Revenues Miss, Comp. Sales Up 3.2%; FY19 EPS Guidance Above Consensus, Reaffirms FY20 Revenue Views Above Consensus, Authorizes $15B Share Buyback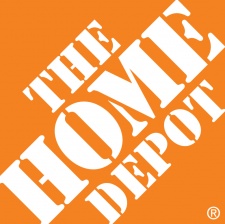 Home Depot (NYSE: HD) reported Q4 EPS of $2.09, $0.07 worse than the analyst estimate of $2.16. Revenue for the quarter came in at $26.49 billion versus the consensus estimate of $26.57 billion. Comparable sales for the fourth quarter of fiscal 2018 were positive 3.2 percent, and comp sales in the U.S. were positive 3.7 percent.
"We achieved record sales and net earnings in fiscal 2018, while making great progress on the strategic investments we laid out in December of 2017. We focused on enhancing the interconnected retail experience for our customers, providing localized and innovative product, and delivering best in class productivity," said Craig Menear, chairman, CEO and president. "Our view on the health of the economy and the consumer, as well as the momentum of our strategic investments, supports our belief that we can deliver comparable sales growth of 5.0 percent in fiscal 2019. I would like to thank our associates for their solid execution and exceptional work in service to our customers."
The Company today announced that its board of directors declared a 32.0 percent increase in its quarterly dividend to $1.36 per share.
"As a testament to our commitment to create value for our shareholders and a demonstration of confidence in the business going forward, the board has increased the dividend for the tenth consecutive year," said Menear. The dividend is payable on March 28, 2019, to shareholders of record on the close of business on March 14, 2019. This is the 128th consecutive quarter the Company has paid a cash dividend.
The board of directors also authorized a new $15 billion share repurchase program, replacing its previous authorization.
GUIDANCE:
Home Depot sees FY2019 EPS of $10.03, versus the consensus of $9.80.
Home Depot sees FY2020 revenue of $115-120 billion, versus the consensus of $112.02 billion.
Fiscal 2019 Guidance
The Company provided the following guidance for fiscal 2019, a 52-week year compared to fiscal 2018, a 53-week year:
Comparable sales growth of approximately 5.0 percent for the comparable 52-week period
Sales growth of approximately 3.3 percent
Five net new stores
Gross margin of approximately 34.0 percent
Operating margin of approximately 14.4 percent
Net interest expense of approximately $1.2 billion
Tax rate of approximately 25.5 percent
Share repurchases of approximately $5.0 billion
Diluted earnings-per-share growth of approximately 3.1 percent to $10.03
Capital spending of approximately $2.7 billion
Depreciation and amortization expense of approximately $2.3 billion
Cash flow from the business of approximately $14.1 billion
For earnings history and earnings-related data on Home Depot (HD) click here.