Ginkgo Bioworks (DNA) Announces Multi-Target RNA Discovery Collaboration with Pfizer (PFE)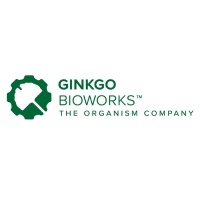 Price: $1.30

-7.14%
Overall Analyst Rating:
NEUTRAL
(
Up)
Ginkgo Bioworks (NYSE: DNA) today announced a collaboration with Pfizer (NYSE: PFE) focused on the discovery of RNA-based drug candidates. In the collaboration, Pfizer will leverage Ginkgo's proprietary RNA technology to advance the discovery and development of novel RNA molecules across priority research areas. Ginkgo will receive an upfront payment and is eligible to receive research fees and development and commercial milestone payments, up to an aggregate total of $331 million across three programs. Ginkgo is entitled to potential further downstream value in the form of royalties on sales.
RNA therapeutics that encode proteins with the potential to treat or cure diseases represent an exciting new approach in medicine with the possibility of far-reaching application. Ginkgo's RNA technology combines high-throughput screening of the behavior of RNA constructs with a multi-parameter design framework to identify novel natural and synthetic elements optimal for a particular application. Ginkgo will deploy these capabilities with the goal of achieving efficient production, circularization, improved stability, and enhanced translation of each RNA construct.
"RNA therapeutics are proving to be an important platform to advance the world of scientific innovation, and with progress in synthetic biology we have the potential to create new RNA treatments that may benefit patients worldwide," said Will Somers, PH.D., Head, Biomedicine Design, Pfizer. "Access to Ginkgo's proprietary platform will help enable Pfizer to search for novel and exciting RNA constructs with improved stability and expression that could lead to more effective treatments."
"Billions of patients around the world have already benefited from advances in RNA-based technologies. We're thrilled to be able to help enable the discovery and development of novel drugs using this powerful modality by applying our platform technologies, which are designed to program RNA for maximum therapeutic effect," said Jason Kelly, CEO and co-founder of Ginkgo Bioworks. "Ginkgo's approach enables and accelerates discovery across different disease areas and modalities for our partners, who bring deep expertise in drug development. We can't wait to leverage our broad and deep RNA Codebase and deploy our Foundry to enable the era of programmable medicines with the Pfizer team."
To learn more about Ginkgo's RNA Therapeutics offering, visit our webpage or email us at [email protected].
About Ginkgo Bioworks
Ginkgo Bioworks is the leading horizontal platform for cell programming, providing flexible, end-to-end services that solve challenges for organizations across diverse markets, from food and agriculture to pharmaceuticals to industrial and specialty chemicals. Ginkgo's biosecurity and public health unit, Concentric by Ginkgo, is building global infrastructure for biosecurity to empower governments, communities, and public health leaders to prevent, detect and respond to a wide variety of biological threats. For more information, visit ginkgobioworks.com and concentricbyginkgo.com, read our blog, or follow us on social media channels such as X (formerly known as Twitter) (@Ginkgo and @ConcentricByGBW), Instagram (@GinkgoBioworks and @ConcentricByGinkgo), Threads (@GinkgoBioworks) or LinkedIn.
About Pfizer: Breakthroughs That Change Patients' Lives
At Pfizer, we apply science and our global resources to bring therapies to people that extend and significantly improve their lives. We strive to set the standard for quality, safety and value in the discovery, development and manufacture of health care products, including innovative medicines and vaccines. Every day, Pfizer colleagues work across developed and emerging markets to advance wellness, prevention, treatments and cures that challenge the most feared diseases of our time. Consistent with our responsibility as one of the world's premier innovative biopharmaceutical companies, we collaborate with health care providers, governments and local communities to support and expand access to reliable, affordable health care around the world. For more than 170 years, we have worked to make a difference for all who rely on us. We routinely post information that may be important to investors on our website at www.Pfizer.com. In addition, to learn more, please visit us on www.Pfizer.com and follow us on Twitter at @Pfizer and @Pfizer News, LinkedIn, YouTube and like us on Facebook at Facebook.com/Pfizer.
Forward-Looking Statements of Ginkgo Bioworks
This press release contains certain forward-looking statements within the meaning of the federal securities laws, including statements regarding the capabilities and potential success of the partnership and Ginkgo's cell programming platform. These forward-looking statements generally are identified by the words "believe," "can," "project," "potential," "expect," "anticipate," "estimate," "intend," "strategy," "future," "opportunity," "plan," "may," "should," "will," "would," "will be," "will continue," "will likely result," and similar expressions. Forward-looking statements are predictions, projections and other statements about future events that are based on current expectations and assumptions and, as a result, are subject to risks and uncertainties. Many factors could cause actual future events to differ materially from the forward-looking statements in this press release, including but not limited to: (i) volatility in the price of Ginkgo's securities due to a variety of factors, including changes in the competitive and highly regulated industries in which Ginkgo operates and plans to operate, variations in performance across competitors, and changes in laws and regulations affecting Ginkgo's business, (ii) the ability to implement business plans, forecasts, and other expectations, and to identify and realize additional business opportunities, (iii) the risk of downturns in demand for products using synthetic biology, (iv) the uncertainty regarding the demand for passive monitoring programs and biosecurity services, (v) changes to the biosecurity industry, including due to advancements in technology, emerging competition and evolution in industry demands, standards and regulations, (vi) our ability to realize the expected benefits of merger and acquisition transactions, (vii) the outcome of any legal proceedings against Ginkgo, including as a result of recent acquisitions, (viii) our ability to realize the expected benefits from and the success of our Foundry platform programs, (ix) our ability to successfully develop engineered cells, bioprocesses, data packages or other deliverables, and (x) the product development or commercialization success of our customers. The foregoing list of factors is not exhaustive. You should carefully consider the foregoing factors and the other risks and uncertainties described in the "Risk Factors" section of Ginkgo's quarterly report on Form 10-Q filed with the U.S. Securities and Exchange Commission (the "SEC") on August 9, 2023 and other documents filed by Ginkgo from time to time with the SEC. These filings identify and address other important risks and uncertainties that could cause actual events and results to differ materially from those contained in the forward-looking statements. Forward-looking statements speak only as of the date they are made. Readers are cautioned not to put undue reliance on forward-looking statements, and Ginkgo assumes no obligation and does not intend to update or revise these forward-looking statements, whether as a result of new information, future events, or otherwise. Ginkgo does not give any assurance that it will achieve its expectations.
Pfizer Disclosure Notice

The information contained in this release is as of September 27, 2023. Pfizer assumes no obligation to update forward-looking statements contained in this release as the result of new information or future events or developments.
This release contains forward-looking information about a collaboration between Pfizer and Ginkgo Bioworks focused on the discovery of RNA based drug candidates, including its potential benefits, that involves substantial risks and uncertainties that could cause actual results to differ materially from those expressed or implied by such statements. Risks and uncertainties include, among other things, the uncertainties inherent in research and development; whether the collaboration between Pfizer and Ginkgo Bioworks will be successful; uncertainties regarding the impact of COVID-19; and competitive developments.
A further description of risks and uncertainties can be found in Pfizer's Annual Report on Form 10-K for the fiscal year ended December 31, 2022, and in its subsequent reports on Form 10-Q, including in the sections thereof captioned "Risk Factors" and "Forward-Looking Information and Factors That May Affect Future Results", as well as in its subsequent reports on Form 8-K, all of which are filed with the U.S. Securities and Exchange Commission and available at www.sec.gov and www.pfizer.com.
PFIZER CONTACT:
[email protected]
+1 (212) 733-1226
GINKGO BIOWORKS INVESTOR CONTACT:
[email protected]
GINKGO BIOWORKS MEDIA CONTACT:
[email protected]
View original content to download multimedia:https://www.prnewswire.com/news-releases/ginkgo-bioworks-announces-multi-target-rna-discovery-collaboration-with-pfizer-301939570.html
SOURCE Ginkgo Bioworks