Gilead Sciences (GILD) and Pionyr Immunotherapeutics Change Exclusive Option Agreement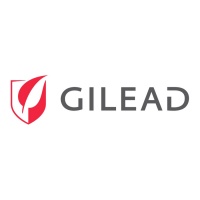 Pionyr Immunotherapeutics, Inc., a company developing first-in-class Myeloid TuningTM antibody therapeutics that enhance the body's anti-tumor immunity by altering, or "tuning," immune cells within the tumor microenvironment, today announced that Pionyr and Gilead Sciences, Inc. (Nasdaq: GILD) have mutually agreed to change their 2020 exclusive option agreements. Gilead has waived its exclusive option to acquire Pionyr and certain other rights under the 2020 agreements. Gilead will retain its 49% equity stake in Pionyr as well as its right, under certain conditions, to review new data as it emerges. Pionyr is now free to pursue fundraising and partnering opportunities as part of its ongoing strategy.
"We've made significant progress with our Myeloid Tuning platform and our clinical stage pipeline, and we are in a strong position to reach multiple inflection points for all of our programs in the next 12 to 18 months," noted Steven P. James, Chief Executive Officer of Pionyr. "We have appreciated the collaboration with Gilead over the last two and a half years, and their support has put us in a strong position to continue our mission of dramatically improving the treatment of cancer."
Pionyr is continuing Phase 1b development of two monoclonal antibody drugs targeting TREM1 and TREM2 and is poised to file an IND this year for a third program targeting MARCO. TREM2, TREM1 and MARCO represent novel targets present on distinct populations of myeloid cells in the tumor microenvironment associated with suppression of the immune response to multiple tumor types. In Phase 1a and 1b studies, PY314 and PY159 have demonstrated encouraging safety and tolerability both alone and in combination with pembrolizumab warranting further clinical investigation. PY314, PY159 and PY265 are first-in-class assets that target these cellular populations to enhance anti-tumor immunity.
In 2020, Gilead paid $275 million for its equity stake in Pionyr and agreed to fund Pionyr's clinical and research activities in exchange for an exclusive option to acquire Pionyr for a pre-set price and contingent payments. As part of this agreement, Gilead waives its exclusive option to acquire Pionyr. Pionyr will be responsible for ongoing development of its pipeline, which includes PY159, PY314 and PY265. The company has the resources to advance its pipeline for the next two years. Within that timeframe, Pionyr will continue enrollment in Phase 1b expansion cohorts for both PY159 and PY314 in the refractory setting and is planning to add new frontline cohorts for both candidates. Pionyr has also completed IND-enabling studies for PY265 and will be ready to file an IND for that program in 2023.
About Myeloid TuningTM
Pionyr has developed a therapeutic platform called Myeloid TuningTM, a process that rebalances the tumor microenvironment (TME) to promote anti-tumor immunity. Myeloid cells are a type of immune cell and are part of a family of cell types that regulate both the activation and suppression of the immune response to cancer.
One such critical type of myeloid cell, tumor-associated macrophages (TAMs), are a key component of the TME. TAMs are generally categorized into two functionally contrasting subtypes, called M1-like and M2-like macrophages. M1-like macrophages are inflammatory and have anti-tumor functions, including directly mediating antibody-dependent cell-mediated cytotoxicity (ADCC) to kill tumor cells.
Alternatively, M2-like macrophages are immune suppressive, and thereby inhibit T-cell-mediated anti-tumor responses, allowing for tumor angiogenesis, growth, and progression.
Myeloid Tuning describes the process of introducing agents that shift the balance of inhibitory myeloid cells—including M2-like TAMs—toward a more inflammatory, M1-like phenotype, to promote anti-tumor immune responses in the TME that destroy solid tumors.
About Pionyr Immunotherapeutics
Pionyr is exploiting novel target discovery and antibody generation platform technologies to create the next generation of immuno-oncology therapeutics after checkpoint inhibitors. The company's initial approach, termed "Myeloid TuningTM," is designed to enhance the immune system's anti-tumor response by specifically altering the cellular infiltrate of the tumor microenvironment. Pionyr's two lead programs in Phase 1 development, PY314 and PY159 targeting TREM2 and TREM1 respectively, are designed to selectively deplete and in some cases reprogram certain tumor-associated macrophages responsible for immunosuppression. Pionyr's investors include Gilead, New Enterprise Associates, OrbiMed, SV Health Investors, Sofinnova Investments, Vida Ventures, Osage University Partners, Mission Bay Capital, and Trinitas Ventures. For more information, please visit www.pionyrtx.com.
View source version on businesswire.com: https://www.businesswire.com/news/home/20230323005313/en/
Carolyn Hawley

Evoke Canale

[email protected]
Source: Pionyr Immunotherapeutics