General Motors (GM) and POSCO expand Ultium CAM joint venture in North America with $1B investment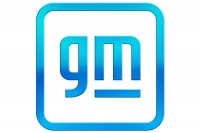 American automaker General Motors (NYSE: GM) made an announcement Friday in collaboration with POSCO Future M regarding the next phase of their Ultium CAM joint venture. This strategic partnership entails a substantial investment of over $1 billion to expand the production capacity at their chemical battery materials facility in Canada, taking their estimated total investment in the plant to over $1 billion.
The companies had invested about $327 million in the plant last year, according to media reports.
The latest investment from GM and POSCO comes days after Canada's federal government and the Quebec province each provided about C$150 million ($112 million) for the facility in Becancour, Quebec that will produce cathode active material (CAM) for EV batteries.
CAM, a crucial material for battery cells, makes up around 40% of the overall cost. In order to meet the growing demand, there are plans to manufacture pCAM, a carefully crafted mixture of processed raw materials necessary for CAM production. Currently, the processing of both CAM and pCAM is mainly concentrated in Asia.
"Increasing CAM production capacity and adding pCAM to our joint venture is another significant step in building a more secure and sustainable North America-focused supply chain to support GM's fast-growing EV production needs," said Doug Parks, GM executive vice president, Global Product Development, Purchasing and Supply Chain. "We started by establishing battery cell production in the U.S. From there, we have been working through the entire battery supply chain, all the way to raw material recovery. We're building higher levels of vertical integration, driving expanded investment and helping create jobs across North America."
GM is implementing its strategy to establish an annual electric vehicle (EV) capacity of 1 million units in North America by 2025. This ambitious plan will be supported by four U.S. battery cell joint venture plants, boasting a combined capacity of 160GWh. Moreover, GM aims to expand its capacity further in the following years. As part of this initiative, the Ultium CAM joint venture will play a crucial role in enabling the production of approximately 360,000 vehicles annually, including models from Chevrolet, Cadillac, GMC, Buick, and BrightDrop, within the North American region between 2025 and 2030.
"We are experiencing rapid growth of the EV battery materials market across North America. I believe our joint venture will fortify its position in the secondary battery material industry with this proactive decision to increase CAM production and bring pCAM production to North America," said Kim Joon-Hyung, President, POSCO Future M. "POSCO Future M's advanced technology and experience is supported by our expanding partnership with GM. We are aiming to play a key role in the eco-friendly mobility market with our products."
Shares of GM are up 3.94% in afternoon trading on Friday.
By Michael Elkins | [email protected]