FuelCell Energy (FCEL) Updates on Asian Market Progress; Construction Starts on 20-MW Seoul Fuel Cell Park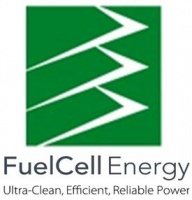 ---
Get instant alerts when news breaks on your stocks. Claim your 1-week free trial to StreetInsider Premium here.
---
FuelCell Energy, Inc. (Nasdaq: FCEL) announced a market and manufacturing update regarding the Asian market, including the commencement of construction of a 20 megawatt fuel cell park in Seoul, South Korea. Fuel cells are well suited for meeting South Korea's demand for clean power as they are easy-to-site in high density urban locations, using minimal land, generally avoiding the need for clean air permitting due to their ultra-clean emission profile, and the continuous power profile maximizes the power output generating substantial renewable energy credits that are utilized by electricity suppliers. POSCO Energy, the South Korean partner of FuelCell Energy has constructed and operates more than 20 sites in South Korea in excess of 150 megawatts.
The project owner of the referenced 20 megawatt fuel cell park is Noeul Green Energy Co., Ltd., whose majority shareholder is Korea Hydro & Nuclear Power (KHNP), a repeat customer of the POSCO Energy fuel cell division and the largest utility in South Korea. The ultra-clean power produced by the fuel cells will be sold to KPX (Korea Power Exchange). The high-quality heat generated by the fuel cell park will be sold to Korea District Heating Company, the largest heat supplier in South Korea.
Fuel cell projects attract capital reflecting the strong credit profiles of the electricity and heat purchasers, the market value of clean power in the form of renewable energy credits, and the continuous power profile of fuel cells that is not dependent on weather or time of day, ensuring consistent financial returns.
Fuel cell parks are constructed in short time frames of a year or less and this facility is expected to be fully operational by the end of 2016, or an expected 9-10 month construction period. The fuel cell power plants are located in an urban park, utilizing only about 1.7 acres of land to cleanly generate power for approximately 43,000 Korean households and heat for approximately 9,000 households.
Highly efficient and clean fuel cell power generation such as the Noeul Green project supports the Seoul City sustainable energy action plan, which promotes decentralized energy production, delivered efficiently and with low emissions, in a manner that creates jobs in Korea. Intermittent renewable energy production requires significantly more land and larger project sizes to generate the same amount of renewable energy credits as fuel cell projects, which is challenging in areas with limited land resources. With relatively modest footprints, ten megawatts of fuel cells can be sited on only one acre of land, whereas a solar array would need approximately 375 acres to generate the same megawatt hours of power annually, or in other words, generate an equivalent number of renewable energy credits (REC's). This land requirement would not be available within a city so would require electrical transmission towers, requiring permitting, construction and maintenance costs, and result in power losses during transmission, which can be in the range of 6-8 percent depending on location and weather.
The suitability of fuel cells for the Asian market is illustrated in a sizeable project pipeline in excess of 400 megawatts in South Korea alone. This pipeline represents prospective projects that have advanced beyond a series of stages including preliminary confirmation of project site control, supportive economics, and identification of a potential customer or customers for the energy. Carbon capture and distributed hydrogen fuel cell configurations reflect future potential market expansion opportunities in Asia.
"We are pleased to be working with a repeat utility customer to add another fuel cell park to their power generation portfolio," said Sung-Gyu Han, Senior Executive Vice President, POSCO Energy. "As we work to expand our installed base and integrate local manufacturing, we need to optimize our resources including a review of operating expenses and staffing levels."
POSCO Energy operates a manufacturing campus in Pohang, South Korea that manufactures the entire fuel cell plant locally, under license from FuelCell Energy. The two partners have worked together closely to optimize the production line lay-out, incorporate material handling automation, and foster a culture of continuous improvement.
"Asian markets represent sizeable opportunity for clean and affordable fuel cell solutions in a variety of configurations," said Chip Bottone, Chief Executive Officer, FuelCell Energy, Inc. "Asian manufacturing supports local economic development and manufacturing in both Asia and North America provides redundancy and a second source of supply for each partner."
The DFC® stationary fuel cell power plants utilize a common global technology platform and provide continuous power located where the power is used, including both on-site applications and electric grid support. The plants provide combined heat and power (CHP) capabilities that support sustainability initiatives and economics. The plants are fuel flexible, capable of operating on clean natural gas, on-site renewable biogas or directed biogas. Power is produced by an electrochemical reaction, and by avoiding combustion, fuel cells are virtually absent of pollutants such as nitrogen oxide (NOx), which causes smog, sulfur dioxide (SOx), which contributes to acid rain, or particulate matter, which can aggravate asthma.
POSCO Energy is a subsidiary of POSCO, a leading global steel producer headquartered in Pohang, South Korea. POSCO Energy is an independent power producer with power generation assets in South Korea that provide power to POSCO and to the electric grid. POSCO Energy owns more than 4,000 megawatts of power generation including generation assets in Southeast Asian countries including Indonesia and Vietnam. POSCO Energy 2015 sales totaled approximately $1.7 billion, supported by total capital of approximately $1.4 billion. The parent, POSCO, is publicly traded on the Korean Stock Exchange under the symbol 005490 and on the New York Stock Exchange under the symbol PKX.
Corporate News
,
Guidance
,
Management Comments
Related Entities
Twitter
Sign up for StreetInsider Free!
Receive full access to all new and archived articles, unlimited portfolio tracking, e-mail alerts, custom newswires and RSS feeds - and more!