Faraday Future Intelligent Electric Inc (FFIE) Delivers FF 91 2.0 to Kelvin Sherman, Announces First Female User and Developer Co-Creation Officer Emma Hernan; Regains Nasdaq Compliance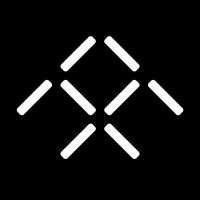 Faraday Future Intelligent Electric Inc. (NASDAQ: FFIE) ("Faraday Future", "FF" or "Company"), a California-based global shared intelligent electric mobility ecosystem company, today announced that one of FF's newest car owners and Developer Co-Creation Officers, Kelvin Sherman, took delivery of his FF 91 2.0 Futurist Alliance at FF's "919 Developers AI Co-Creation Festival" held at FF's HQ in Los Angeles. Kelvin also joined FF's "Futurist Spire Club Salon" with others, including Emma Hernan, in the exclusive group of FF's Developer Co-Creation Officers who are among the elites from their respective industries.
FF also continues to make positive strides from a business standpoint. FF received notice from Nasdaq last Thursday that the Company regained compliance with Nasdaq's minimum bid requirement after nearly a year. We believe regaining compliance with this Nasdaq listing standard underscores FF's commitment to maximizing shareholder interests.
In August, the Company achieved some of its most challenging milestones in its nine-year history including: finalizing all compliance procedures for US production and delivery, receiving all necessary parts for delivery from our supply chain, and starting to deliver to our users – we believe this reflects the positive shift of the Company's operating fundamentals. However, continued lack of funding has delayed production - ramp-up and the slow delivery progress falls short of what the Company believes to be the demands of the market.
The full video of the "919 Developers AI Co-Creation Festival" can be viewed on FF's community and official social platforms as well as online here: https://youtu.be/D2HldCA0D0c
Today's "Delivery Co-Creation Day" event featured Hollywood star agent Kelvin Sherman. Kelvin represents a host of superstars, including Travis Scott, Kendall Jenner, and Justin Bieber. As an FF 91 2.0 Futurist Alliance user and Developer Co-Creation Officer, Kelvin will co-create with FF and together with FF help generate eco-chemistry between the music industry, entertainment industry and the FF 91 2.0 Futurist Alliance.
Cars often serve as the primary space for people to enjoy music. If FF can transform the car into a concert hall, offering an immersive concert experience, it can become the ultimate environment for appreciating music. FF can turn the car into a mobile live concert environment, providing the best mini live performance experience. FF can also turn the car into both a live streaming studio and an office space, enabling artists to stay connected and interact with fans through live broadcasts anytime and anywhere. FF 91 2.0 Futurist Alliance's unique "3rd aiSpace" will provide top musicians and celebrities with an unprecedented and exclusive in-car audiovisual experience, live streaming capabilities, and a dedicated social space.
"I can't begin to express the sheer joy and excitement I felt when I became the owner of the FF 91 2.0 Futurist Alliance," said Kelvin. "It's not just a car; it's a marvel of technology and luxury combined. The experience of test driving was nothing short of mind-blowing. The acceleration, the comfort, and the cutting-edge AI features left me truly awe-struck."
Today Kelvin was also joined by numerous guests who all participated in another series of the Company's "919 Developers AI Co-Creation Panel" discussions at the 919 event. This discussion was focused on providing a detailed overview of FF's AI strategy and the latest developments in Developer Co-creation among a combination of AI and automobiles, technology, music, and other fields. Nanxi Liu, Co-CEO at Blaze.tech moderated this session and was joined by Meredith Perry, CEO of Elemind; Matthias Metternich, CEO of Art of Sport; Samy Kamkar, internet security researcher and entrepreneur; as well as FF executives.
The Company also announced its FF Co-Creation Open Platform today which serves as FF's official co-creation hub, specifically designed for Technology Co-Creation Officers (FTOs) to participate in open projects. This platform encompasses six key components: the Application Open Platform, OS Open Platform, Mechanical Structure Open Platform, Electronic Hardware Open Platform, Cloud Open Platform, and AI Engine Open Platform. FTOs can select suitable entry points based on their interests and expertise. Leveraging FF's cutting-edge aiHyper 6x4 technology architecture, FTOs will collaborate with FF to build an exciting AI mobility ecosystem.
The Company also announced the first female FF 91 2.0 Futurist Alliance user and FF Developer Co-Creation Officer, Emma Hernan. Emma is a renowned entrepreneur, and star of the popular Netflix show "Selling Sunset". The Company believes that with the advent of new technology and AI in the era, the luxury lifestyle pursued by the elite will be redefined. FF intends to redefine new luxury in this ongoing transformation. Solving efficiency issues from point A to point B is about creating high-value services during that journey.
"All-AI" is the soul of FF's technology and product architecture and brings about the unique fusion of general AI + personalized AI + "1 on 1 Bespoke Private AI". FF originally developed the "1-on-1 Bespoke Private AI" and is the representation of the "Ultimate AI TechLuxury" technology and brand. The "All-Ability aiHypercar" featuring exclusive FF aiDriving, aiParking, and aiRacing, empowers users through the 1-on-1 Bespoke AI algorithm and delivers silicon-based luxury.
Just like FF's co-creation and co-sharing business philosophy, the "FF aiHyper 6x4 Architecture 2.0" with AI as its soul is evolving and growing every day. We will continue to iterate and upgrade FF's technology and products through Developer Co-Creation and OTA updates. The Company urges more futurists to join FF's Developer Co-Creation and drive the evolution of the spire mobility industry towards "All AI".
At the upcoming "Developer Track Co-Creation Day" scheduled for next month, we plan to demonstrate how FF aiRacing's AI technology dominates the racetrack and injects new wisdom into the "FF All-Hyper Global Racetrack Conqueror Plan."
FF plans to hold an "FF Delivery Co-Creation Day" for every FF 91 2.0 Spire user through the end of 2023. Beyond vehicle deliveries, FF also plans to host a series named "FF Developer Co-Creation Panel" for the exclusive group of early owners and Developer Co-Creation Officers. The focus of the "FF Developer Co-Creation Panel" is to generate additional value for the Developer Co-Creation Officers by building a community that creates boundary-breaking eco-chemistry among their different industries, including ultra luxury brand consumers, musicians, entertainment celebrities, sports stars, technology entrepreneurs, and top tier AI experts.
These events are designed to discuss the concept of co-creation, create eco-chemistry with different industries, announce important corporate strategies and developments, highlight the key features and functions of FF 91 2.0 Futurist Alliance, luxury lifestyles and lead to the transformation of the EV and mobility business.
Users can preorder an FF 91 2.0 vehicle via the FF Intelligent App or through our website (English): https://www.ff.com/us/preorder/
or (Chinese): https://www.ff.com/cn/preorder/
Corporate News
Related Entities
Twitter
,
Bankruptcy
Sign up for StreetInsider Free!
Receive full access to all new and archived articles, unlimited portfolio tracking, e-mail alerts, custom newswires and RSS feeds - and more!