Facebook (FB) Bans Ads for Initial Coin Offerings, Cryptocurrency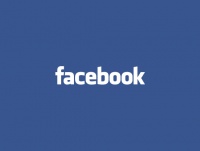 (Updated - January 30, 2018 2:14 PM EST)
Facebook (NASDAQ: FB) said in a blog post that it is banning ads for initial coin offerings and cryptocurrency.
From Facebook:
Two of our core advertising principles outline our belief that ads should be safe, and that we build for people first. Misleading or deceptive ads have no place on Facebook.
We've created a new policy that prohibits ads that promote financial products and services that are frequently associated with misleading or deceptive promotional practices, such as binary options, initial coin offerings and cryptocurrency.
We want people to continue to discover and learn about new products and services through Facebook ads without fear of scams or deception. That said, there are many companies who are advertising binary options, ICOs and cryptocurrencies that are not currently operating in good faith.
This policy is intentionally broad while we work to better detect deceptive and misleading advertising practices, and enforcement will begin to ramp up across our platforms including Facebook, Audience Network and Instagram. We will revisit this policy and how we enforce it as our signals improve.
We also understand that we may not catch every ad that should be removed under this new policy, and encourage our community to report content that violates our Advertising Policies. People can report any ad on Facebook by clicking on the upper right-hand corner of the ad.
This policy is part of an ongoing effort to improve the integrity and security of our ads, and to make it harder for scammers to profit from a presence on Facebook.