Clovis Oncology (CLVS) Confirms Committee on Rociletinib Recommended FDA Wait to See Results from TIGER-3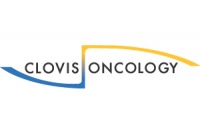 ---
Get instant alerts when news breaks on your stocks. Claim your 1-week free trial to StreetInsider Premium here.
---
Clovis Oncology, Inc. (NASDAQ: CLVS) announced today that the U.S. Food and Drug Administration (FDA) Oncologic Drugs Advisory Committee (ODAC) met to discuss approval of the New Drug Application (NDA) for rociletinib, an investigational therapy for the treatment of patients with mutant epidermal growth factor receptor (EGFR) non-small cell lung cancer (NSCLC) who have been previously treated with an EGFR-targeted therapy and have the T790M mutation.
The Committee recommended that the FDA wait to see results from TIGER-3, Clovis' ongoing Phase 3, randomized, controlled trial of rociletinib, before making a decision on approval of the treatment. Patient enrollment for the trial is expected to complete in late 2018.
"We are disappointed with today's outcome, as we believe in the strength of the data we presented for rociletinib," said Patrick J. Mahaffy, President and CEO of Clovis Oncology. "We will work with the FDA to evaluate the best path forward as it continues to review our application."
The FDA set a target action date of June 28, 2016 under the Prescription Drug User Fee Act (PDUFA). The TIGER-3 trial, Clovis' confirmatory randomized, controlled Phase 3 study for rociletinib, is ongoing, with patient enrollment expected to complete in late 2018.
About T790M-Positive Mutant EGFR NSCLC
Lung cancer is the second most common cancer in the United States, with more than 200,000 new cases each year, and is the leading cause of cancer-related death. NSCLC accounts for almost 85 percent of lung cancers, and the five-year survival rate in locally advanced and metastatic patients is 27 percent and four percent, respectively.
Approximately 15 percent of patients with NSCLC have the EGFR mutation. While the majority of these patients will respond to treatment with first- or second-generation EGFR-targeted tyrosine kinase inhibitors (TKIs), almost all patients will eventually develop acquired resistance to these therapies, predominantly due to the primary resistance mutation, T790M.
About Rociletinib
Rociletinib is the company's novel, oral, targeted covalent (irreversible) mutant-selective inhibitor of EGFR in development for the treatment of NSCLC in patients with initial activating EGFR mutations, as well as the dominant resistance mutation T790M. Data from both the pivotal, single-arm TIGER-X and TIGER-2 clinical trials served as the basis for the U.S. and EU regulatory submissions for the treatment of advanced mutant EGFR T790M-positive lung cancer. Rociletinib was granted Breakthrough Therapy designation by the FDA in May 2014.