Celgene (CELG) to Acquire Acetylon Pharmaceuticals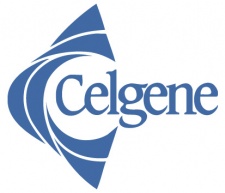 ---
Get inside Wall Street with StreetInsider Premium. Claim your 1-week free trial here.
---
Acetylon Pharmaceuticals announced that it has entered into an agreement to be acquired by Celgene Corporation (Nasdaq: CELG).
Prior to the consummation of the acquisition, Acetylon will spin out a new company, Regenacy Pharmaceuticals, LLC, which will focus on the development of novel drug candidates that selectively regenerate intracellular transport and upregulate gene expression to modify the course of disease. Regenacy will receive exclusive worldwide rights to Acetylon's Phase 2 selective histone deacetylase 6 (HDAC6) inhibitor, ricolinostat (ACY-1215), for the treatment of certain non-cancer disease indications including neuropathies, as well as Acetylon's preclinical selective HDAC1,2 inhibitor candidates and patent families for development in all human disease indications including sickle cell disease and beta-thalassemia.
The acquisition will provide Celgene with, among other things, worldwide rights to Acetylon's selective HDAC6 inhibitor programs and intellectual property in oncology, neurodegeneration, and autoimmune disease, including its lead drug candidates citarinostat (ACY-241) and ricolinostat (ACY-1215).
Financial terms of the acquisition are not being disclosed. The transaction is subject to customary closing conditions, including the expiration of the applicable waiting period under the Hart-Scott-Rodino Antitrust Improvements Act of 1976. BMO Capital Markets Corp. served as exclusive financial advisor to Acetylon in the transaction.
Key members of the Acetylon executive team will join Regenacy, which will operate out of Acetylon's former headquarters in Boston's Seaport District. Regenacy will be owned by Acetylon shareholders (excluding Celgene) and will receive net working capital in Acetylon to fund Regenacy operations.
"Since its founding in 2008, Acetylon has made substantial progress in the development of selective HDAC inhibitors for enhanced therapeutic outcomes," said Walter C. Ogier, President and Chief Executive Officer of Regenacy. "We are excited to continue Acetylon's legacy through the receipt of rights to many of Acetylon's most promising compounds and the continued advancement of these clinical and preclinical programs in disease indications outside of Celgene's areas of strategic focus, where we believe patients may especially benefit from selective HDAC inhibition."
"Acetylon has had a longstanding partnership with Celgene, and their acquisition of our HDAC6 inhibitor programs is a positive event for patients and a favorable outcome for our shareholders and employees," said Marc A. Cohen, Chairman of Acetylon. "Celgene is the optimal partner to realize the fullest potential of Acetylon's selective HDAC6 inhibitor programs in multiple myeloma and other oncology indications. Their intimate knowledge of citarinostat and extensive experience in oncology make them uniquely qualified to continue development of these exciting programs."