Brookfield Infrastructure Partners (BIP) Revises Offer to Purchase Inter Pipeline Ltd. to Include Option for Shareholders to Elect 100% Cash Consideration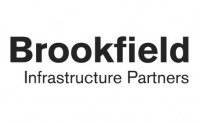 Price: $53.89

--0%
Overall Analyst Rating:
BUY
(
Up)
Dividend Yield: 4.4%
EPS Growth %:
+184.0%
---
News and research before you hear about it on CNBC and others. Claim your 1-week free trial to StreetInsider Premium here.
---
Brookfield Infrastructure Partners L.P. (NYSE: BIP; TSX: BIP.UN), together with its institutional partners (collectively, "Brookfield Infrastructure", "we" or "our"), is pleased to announce its intention to file a second notice of variation to its offer to acquire all of the outstanding common shares of Inter Pipeline Ltd. (TSX: IPL) ("IPL" or the "Company") commenced February 22, 2021, as varied on June 4, 2021 (the "Offer") to include an option for IPL shareholders to elect to receive 100% cash consideration at C$19.50 per IPL Share without proration, and to extend the expiry time of the Offer until July 13, 2021.
1 If Brookfield Infrastructure is successful in its application to the ASC to eliminate or reduce the amount of the Break Fee, it is prepared to further amend its Offer to increase the consideration by such amount.
IPL Shareholders can now Elect to Receive 100% Cash Consideration without Proration
Based on feedback received from institutional and event-driven investors with significant ownership positions in IPL's common shares, Brookfield Infrastructure is prepared to expand the maximum cash consideration to be paid in the context of its Offer to 100%.
We believe an all-cash option provides superior value and flexibility for IPL shareholders, as well as enhanced certainty and a clean exit for those institutional and event-driven investors with near-term mandates. Conversely, the all-share consideration included in the Alternative Transaction would result in a substantial and protracted overhang on Pembina's share price given monetization considerations for event-driven funds, select institutional shareholders and Brookfield Infrastructure's C$1.6 billion economic interest (the "Brookfield Block").
The revised Offer preserves the ability for eligible shareholders to elect tax deferred BIPC Shares as consideration, which provides access to the long-term growth potential of BIPC's diversified global infrastructure platform.
With forecast corporate liquidity of over $4.5 billion, inclusive of $1 billion of additional liquidity provided by Brookfield Asset Management Inc., Brookfield Infrastructure Partners L.P. has more than sufficient liquidity readily available to support the Offer.
Brookfield Infrastructure Continues to Challenge IPL's Inappropriate Defensive Tactics
The ASC has confirmed a hearing date of July 7th for Brookfield Infrastructure's challenge of the inappropriate defensive tactics employed by IPL and the special committee of its board of directors, which are not in the interests of IPL shareholders. Specifically, Brookfield Infrastructure is seeking to eliminate or otherwise reduce the C$350 million Break Fee which threatens to inappropriately enrich Pembina at the expense of IPL's shareholders, and to cease-trade both of IPL's shareholder rights plans, colloquially referred to as "poison pills" as they no longer serve any valid purpose.
Brookfield Infrastructure is prepared to increase the cash consideration of our Offer by the amount of any corresponding reduction in the Break Fee with such resolution anticipated before the expiration of our Offer. In the event the Break Fee is successfully set aside, this would represent an additional C$0.90 per IPL share.
Brookfield Infrastructure Reaffirms the Merits of its Offer
We note IPL's press release issued June 10, 2021, in which the IPL Board of Directors reconfirmed its support for the Alternative Transaction on June 1st. We do not believe that the justifications provided by the Company outweigh the flexibility and certainty provided by our superior Offer.
100% Cash Consideration Option. Our Offer provides IPL shareholders an ability to elect up to 100% cash consideration, without proration. The value of the Alternative Transaction is dependent on forward-looking outcomes which include the realization of operational synergies that are inherently uncertain and may prove illusory.
Ability to Maximize the Amount of Tax-Deferred Consideration. Our Offer continues to include the expanded option for eligible shareholders who elect to receive 100% of their consideration in BIPC Shares on a tax-deferred rollover basis, with an ability to maximize the amount of tax-deferred consideration they seek to receive subject to the aggregate limit of 31.0 million BIPC Shares.
Access to Globally Diversified Infrastructure Platform Focused on Total Returns. Ability, through BIPC, to benefit from continued participation in IPL as part of a globally diversified infrastructure company focused on both dividend growth and generating total return for shareholders. Over the past decade Brookfield Infrastructure has delivered an average of 10% per annum dividend growth and average annual total shareholder returns of 18%.
Speed to Close. Our Offer is not subject to any regulatory or Court approvals and IPL shareholders will receive their consideration within three business days following the Offer expiry date if our Offer is successful, thus providing IPL shareholders with value certainty and an expeditious closing when compared to the Alternative Transaction. The Alternative Transaction would not be expected to close before Q3 / Q4 2021, implying lost opportunity cost and notably exposure to potentially fluctuating capital markets, commodity and broad business environment factors.
High Degree of Certainty. Brookfield Infrastructure has received all required regulatory and anti-trust approvals and is committed to close quickly. Conversely, the risk of closing the Alternative Transaction remains high as it is subject to two sets of shareholder approvals, regulatory approval risk and anti-competition uncertainty. Pursuant to the Alternative Transaction's "hell or high water" provisions, the risk of any punitive regulatory or anti-competition rulings or outcomes will be borne by IPL shareholders due to the proposed all-share consideration.
Details of the Offer
Under the terms and subject to the conditions of our intended Offer, each IPL shareholder can elect to receive, per IPL share, either C$19.50 in cash or 0.225 of a Brookfield Infrastructure Corporation (NYSE: BIPC; TSX: BIPC) class A exchangeable share ("BIPC Share"). 0.225 of a BIPC Share has a market value of C$19.99 per IPL share, based upon the TSX closing price of a BIPC Share on June 17, 2021. As described herein, we intend to amend the Offer to remove the limit on cash consideration. As revised, our Offer will provide an enhanced and attractive value proposition for IPL shareholders who may elect up to 100% cash consideration, not subject to proration.
For IPL shareholders seeking to participate in the upside from the integration of IPL into a globally diversified infrastructure company, the Offer will continue to include an option to elect to receive BIPC Shares as consideration and an option for eligible shareholders to access a tax deferred rollover in respect of any BIPC Shares received pursuant to the Offer. The maximum BIPC Share consideration remains 23.0 million aggregate shares (representing 26% of the total consideration), with eligible shareholders who elect to receive 100% of their consideration in BIPC Shares on a tax-deferred basis having access to an incremental 8 million BIPC Shares (with such incremental shares priced at the fair market value as of the expiry date of the Offer, in lieu of cash).
We believe this amendment will provide investors with ultimate- flexibility, allowing investors to participate in IPL through shares of BIPC and providing additional value certainty and liquidity to those investors who value a clean exit from the company.
Our Offer, as revised, will be open for acceptance until 5:00 p.m. (Mountain Standard Time) on July 13th unless otherwise extended.
Brookfield Infrastructure encourages IPL shareholders to read the full details of the Offer to be set forth in the Second Notice of Variation, which, together with the original Offer to Purchase and Circular dated February 22, 2021 (the "Offer and Circular") and the Notice of Variation, Change and Extension dated June 4, 2021 (the "First Notice of Variation"), which will contain the full terms and conditions of the Offer and other important information as well as detailed instructions on how IPL shareholders can tender their IPL shares to the Offer. Copies of the Second Notice of Variation, once filed, and the Offer and Circular and First Notice of Variation will be available without charge on request from the Information Agent and are available at www.ipl-offer.com or on SEDAR at www.sedar.com.
IPL shareholders who have questions or require assistance in depositing IPL shares to the Offer, IPL shareholders should contact the Information Agent and Depositary, Laurel Hill Advisory Group, by telephone at 1-877-452-7184 (North American Toll Free Number) or 416-304-0211 (outside North America) or by email at assistance@laurelhill.com.
Advisors
Brookfield Infrastructure has engaged BMO Capital Markets and Barclays Capital Canada Inc. to act as joint financial advisors and McCarthy Tétrault LLP to act as its legal advisor in connection with the Offer. Laurel Hill Advisory Group has also been engaged to act as Brookfield Infrastructure's strategic communications advisor and information agent.