Bristol-Myers Squibb (BMY) Phase 3 CheckMate -498 Study Did Not Meet Primary Endpoint of OS with Opdivo Plus Radiation in Patients with Newly Diagnosed MGMT-Unmethylated GBM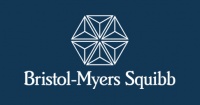 ---
Get instant alerts when news breaks on your stocks. Claim your 1-week free trial to StreetInsider Premium here.
---
Bristol-Myers Squibb Company (NYSE: BMY) today announced the Phase 3 CheckMate -498 trial evaluating Opdivo (nivolumab) plus radiation versus temozolomide plus radiation in patients with newly diagnosed O6-methylguanine-DNA methyltransferase (MGMT)-unmethylated glioblastoma multiforme (GBM) did not meet its primary endpoint of overall survival (OS) at final analysis. The safety profile of Opdivo was consistent with previously reported studies in solid tumors. The Company will complete a full evaluation of the data from CheckMate -498 and work with investigators on the future presentation and publication of the results.
"While we are disappointed the CheckMate -498 trial did not meet its primary endpoint, GBM is a notoriously aggressive cancer," said Fouad Namouni, M.D., head, oncology development, Bristol-Myers Squibb. "We are grateful to all those who participated in this trial and remain committed to researching the potential of immunotherapy to address the important unmet medical need of patients who suffer from this devastating disease."
Opdivo is also being studied in patients with newly diagnosed MGMT-methylated GBM in the Phase 3 CheckMate -548 (NCT02667587) study, in which Opdivo is added to the current standard of care, radiation plus temozolomide.
About CheckMate -498
CheckMate -498 (NCT02617589) is a Phase 3 randomized, multi-center study evaluating Opdivo and radiation versus temozolomide and radiation in patients with newly diagnosed MGMT-unmethylated GBM. After surgery, patients in the experimental arm received Opdivo every two weeks concurrent with radiation, followed by maintenance with Opdivo every four weeks until disease progression or unacceptable toxicity. The primary endpoint of the trial was OS. Secondary endpoints included progression-free survival, and OS rate at two years.