Blue Apron (APRN) Announces Closing of Transaction with FreshRealm to Execute Its Asset-Light Model and Focus on Its Direct-to-Consumer Business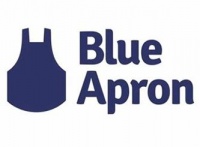 Blue Apron (NYSE: APRN) closed its previously announced transaction with FreshRealm. Under the definitive agreements entered into today, Blue Apron transferred its operational infrastructure to FreshRealm, including fulfillment centers, equipment, know-how and related personnel. Blue Apron received approximately $25 million of upfront cash, subject to certain adjustments, and is eligible to receive up to $25 million of value upon the achievement of certain milestones.
Blue Apron is now an asset-light company, focused on the growth of its direct-to-consumer business. The Company plans to continue to build its strong brand and deliver the high-quality products its customers have come to love. In addition, Blue Apron expects to accelerate the expansion of its product offerings, including the addition of new convenient options.
With a portion of the proceeds of the transaction, Blue Apron also completed the repayment of all its outstanding senior secured notes. With this payment, Blue Apron eliminated its debt.
In moving to an asset-light model, Blue Apron plans to execute further streamlining of its business, which includes reduced headcount and administrative costs, and drive additional cost savings and continued year-over-year cash burn reduction beyond the initiatives disclosed in December 2022.
With the ability to focus on the brand, marketing, product and consumer experience, Blue Apron expects to be more agile, which will facilitate faster decision making, enhance its balance sheet and reduce PTG&A costs. The Company believes this will allow it to get to profitability quicker.
Blue Apron plans to provide an update on its profitability goals and future plans on its second quarter 2023 earnings call.
Transaction Details
Under the definitive agreements for the transactions, Blue Apron sold to FreshRealm the assets and business related to its operational infrastructure, in exchange for (i) approximately $25 million of cash upfront, subject to adjustment for certain liabilities, (ii) a $3.5 million note payable by FreshRealm to Blue Apron, which is subject to offset for certain indemnification obligations, (iii) a $4 million contingent cash payment, conditioned on achievement of certain operational and financial milestones by Blue Apron, and (iv) up to an additional $17.5 million in rebates against payments under the production and fulfillment agreement that can be earned by Blue Apron for volume based on meal kits ordered by customers and new product initiatives.
Blue Apron and FreshRealm also entered into a production and fulfillment agreement with an initial term of 10 years, under which FreshRealm will be the exclusive supplier of Blue Apron's meal kits.
In addition, Blue Apron and FreshRealm entered into license agreements, under which Blue Apron licensed to FreshRealm certain rights regarding the ability to use the Blue Apron brand in certain retail channels and the right to use certain Blue Apron software.
In connection with the closing of the transactions, Blue Apron entered into subleases with FreshRealm for its Richmond, California and Linden, New Jersey facilities.
Blue Apron issued to FreshRealm a warrant to purchase shares of Blue Apron common stock representing 19.9% of the Company's outstanding common stock, with an exercise price of $0.01 per share. Blue Apron agreed to grant to FreshRealm certain registration rights with respect to the warrant shares, and FreshRealm agreed to an 18-month lockup, subject to certain exceptions.
The transactions were approved by the Board of Directors of both companies.
Corporate News
,
Hot Corp. News
,
Trading Halts
Related Entities
Earnings
Sign up for StreetInsider Free!
Receive full access to all new and archived articles, unlimited portfolio tracking, e-mail alerts, custom newswires and RSS feeds - and more!