Beam Global (BEEM) to Acquire Amiga; Announces Proposed Share Offering and Q2 Guidance
Beam Global, (Nasdaq: BEEM, BEEMW) ("Beam Global" or the "Company"), a leading provider of innovative sustainable products and technologies for electric vehicle (EV) charging, energy storage, energy security and outdoor media, today announced the execution of a binding Letter of Intent to acquire European based Amiga DOO Kraljevo ("Amiga"), an established manufacturer of specialized structures and equipment, producing street lights, communications and energy infrastructure whose manufacturing, engineering and sales teams serve municipalities, states and commercial customers in 16 nations. The transaction is pending completion of Beam Global's due diligence, which will include customary closing conditions, and is expected to be finalized in Q3 or Q4 2023.
Additionally, Beam Global today announced that it has commenced an underwritten public offering of shares of its common stock. The offering is subject to market conditions, and there can be no assurance as to whether or when the offering may be completed, or as to the actual size or terms of the offering. The offering is not conditioned on the completion of the potential acquisition of Amiga. Maxim Group LLC and Freedom Capital Markets are acting as joint book-runners of the proposed offering.
Q2 Update
Beam Global anticipates our revenue for the three months ended June 30, 2023 to be in a range of $15.5 million to $17.0 million which would be the highest quarterly revenue achieved in the Company's history. For the three months ended June 30, 2023, we anticipate delivering approximately 195 to 205 ARC™ solar-powered EV charging infrastructure systems as well as continuing to deliver our energy storage solutions to our customers.
About Amiga
Amiga was founded in 1990, has approximately 210 employees and currently has engineering, product development and manufacturing capabilities which Beam Global believes are ideally suited to manufacture and perfect the Company's current products for the European market. Amiga is one of Europe's leading manufacturers of streetlights and is strategically positioned to bring Beam Global's patented EV Standard™ to market both in the European Union (EU) and U.S. We plan to integrate Amiga's team of qualified engineers with Beam Global's current team which we expect will provide a valuable enhancement and acceleration of product development cycles and reduce the requirement for Beam Global to add engineering headcount in the U.S. Pending the closing of the transaction, Amiga will be rebranded Beam EU.
According to financial statements provided to Beam Global by Amiga, Amiga generated over EUR 8.5M in revenue in 2022 and had gross profit during that period. Beam Global expects the acquisition to be accretive based on a revenue multiple with expected additional operating synergies.
Since 1990 Amiga has been selling to municipalities, states and commercial customers. Amiga's customer profile is very similar to Beam Global's current customers and we intend to use Amiga's existing customer list as an initial prospecting list as we introduce Beam Global's products to the European market. We plan to integrate Amiga's sales and marketing team with Beam Global's and the Company intends to add EV charging infrastructure sales expertise in Europe.
"We have spent over 30 years building credibility and solid relationships with government and commercial customers in sixteen nations internationally. Many of our customers are repeat customers. Becoming part of Beam Global will allow us to market the latest renewably energized EV charging infrastructure products to our existing customers while opening up an entirely new set of opportunities for us. We have the engineering and operational capabilities to fabricate Beam products and a long list of prospects to market them to," said Ivan Tlacinac, Amiga CEO and owner. "I am excited by the prospect of combining our engineering team with their talent in San Diego and Chicago so that we can rapidly introduced Beam's existing and contemplated products like the EV Standard™ to the European and surrounding regions. There is a great deal of appetite for EV charging infrastructure, renewable energy and energy security in Europe at the moment and Beam's products provide all three. I am thrilled that we will soon be capitalizing on this opportunity as part of the growing Beam Global family."
Strategic Rationale for the Acquisition of Amiga
Beam Global believes that the acquisition of Amiga fast tracks its growth into the European market. This market offers excellent opportunities for our off-grid, zero construction or electrical work products because:
the EU has mandated a transition to zero emission vehicles by 2035;
the EU is heavily focused on green and sustainable energy;
the war in Ukraine has focused the EU on energy security and home-grown renewable sources; and
the historic aging of streets and infrastructure make it more complicated to deploy grid tied EV charging solutions than is the case in much of the United States
We believe that Beam Global's suite of products are ideally suited for deployments where the above bulleted conditions exist because they require no construction or electrical work, are renewably energized and do not rely on the utility grid for electricity. We believe the acquisition will also increase barriers to entry for future competition and advance Beam Global's position as a leader in the green economy.
"We have long believed that the European market offers significant opportunities for Beam Global expansion. The automotive market is larger than China or the U.S. and Europe's commitment to sustainability, electrification and renewable energy is active both at the government and commercial levels," said CEO of Beam Global Desmond Wheatley. "We believe that Amiga is a perfect fit for us because they have all of the skills, capabilities and factory facilities required to make our products through the IP that we control. Since 1990 Amiga has been selling to the same customer profile we have successfully targeted in the U.S., which we believe will give us immediate credibility and access to qualified prospects in 16 countries internationally. Amiga's engineering and production teams are well suited to develop and produce our patented EV Standard product which I believe may be our biggest seller in both the U.S. and Europe. We have been working to find an opportunity like this for a long time and I am thrilled at the prospect of expanding our business into markets which could arguably be larger than the U.S. where we are currently experiencing dramatic organic growth. We are putting the "global" in Beam Global."
According to Whichcar.com, Europe has approximately 405 million cars compared to approximately 290 million in the U.S. and 319 million in China according to CEIC data. In June of 2022, the European Parliament backed the European Commission's proposal of zero emissions from new cars and vans by 2035. Beam Global views expansion into the European market as a major opportunity for growth.
Key Transaction Terms
Subject to completion of due diligence, including completion and review of an audit of Amiga's financial statements under U.S. GAAP, Beam Global is expected to acquire Amiga for EUR 10M of initial consideration splits as follows: (i) EUR 7M of cash of which EUR 4.5M will be paid at closing and an additional EUR 2.5M paid on Dec. 31, 2023 and (ii) EUR 3M in Beam Global's stock distributed in the same proportions and timing as the cash payments.
The transaction also includes performance based earn-outs which would be distributed to Amiga shareholders based as follows: (i) 2023 earn-out paid in Beam Global's stock based on 2x the euro value of revenue above EUR 10M and (ii) 2024 earn-out paid in Beam Global's stock based on 2x the euro value of revenue above the greater of EUR 13.5M or 135% of 2023 revenue.
As part of the consideration paid for Amiga, Beam Global will be receiving buildings and land independently valued at EUR 7M as well as plant and equipment independently valued at EUR 6M of replacement value.
About the Offering
The issuer has filed a registration statement (including a prospectus) and a preliminary prospectus supplement with the U.S. Securities and Exchange Commission (the "SEC") for the offering to which this communication relates. Before you invest, you should read the prospectus in that registration statement, the preliminary prospectus supplement and other documents the issuer has filed with the SEC for more complete information about the issuer and this offering. This communication relates to the proposed public offering of shares of common stock of Beam Global that are being offered pursuant to an effective shelf registration statement on Form S-3 (File No. 333-238701) previously filed with the U.S. Securities and Exchange Commission (SEC) and declared effective on June 4, 2020. The shares may be offered only by means of a prospectus. A preliminary prospectus supplement and the accompanying prospectus relating to and describing the terms of the public offering has been filed with the SEC, form a part of the effective registration statement and are available on the SEC's website at www.sec.gov. Copies of the preliminary prospectus supplement and accompanying prospectus relating to the public offering may also be obtained by contacting Maxim Group LLC, at 300 Park Avenue, 16th Floor, New York, NY 10022, Attention: Prospectus Department, or by telephone at (212) 895-3745 or by email at [email protected] or by contacting Freedom Capital Markets in writing at 40 Wall Street, 58th Floor, New York, NY 10005, or via email at [email protected] or via telephone at (800) 786-1469.
This press release does not constitute an offer to sell or the solicitation of an offer to buy these securities, nor shall there be any sale of these securities in any state or other jurisdiction in which such offer, solicitation or sale would be unlawful prior to the registration or qualification under the securities laws of any such state or other jurisdiction.
About Beam Global Beam Global is a clean technology leader providing innovative, sustainable products and technologies for electric vehicle (EV) charging, energy storage, energy security and outdoor media. Core platforms include Beam EV ARC™ and Solar Tree® sustainable EV charging systems, Beam AllCell™ high-performance energy storage solutions, energy resiliency and disaster preparedness products and a deep patent library.
Beam EV ARC™ EV charging infrastructure systems support any quality brand EV charging service equipment, and Beam AllCell™ battery solutions power micro-mobility, terrestrial EVs, aviation, maritime and recreational vehicles as well as stationery and energy-security platforms.
Beam develops, patents, designs, engineers and manufactures unique and advanced clean mobility solutions that protect the environment, save customers time and money, empower communities and keep people moving. Based in San Diego and Chicago, the company produces Made-in-America products with the mission to Lead the World to Clean Mobility. Beam Global is listed on Nasdaq under the symbols BEEM and BEEMW. For more information visit BeamForAll.com, LinkedIn, YouTube and Twitter.Forward-Looking Statements
This Beam Global Press Release contains forward-looking statements including but not limited to statements about the Company's belief about its future profitability. All statements in this Press Release other than statements of historical facts are forward-looking statements. Forward-looking statements are generally accompanied by terms or phrases such as "estimate," "project," "predict," "believe," "expect," "anticipate," "target," "plan," "intend," "seek," "goal," "will," "should," "may," or other words and similar expressions that convey the uncertainty of future events or results. Forward-looking statements in this press release include, but are not limited to, statements regarding the anticipated closing of the offering, the closing of the potential acquisition of Amiga, prospects for the Company's growth and profitability, and the expected uses of the proceeds from the Offering. Completion of the offering and the closing of the potential acquisition of Amiga are each subject to numerous factors, many of which are beyond the Company's control, including, without limitation, market conditions, failure of customary closing conditions, completion and satisfaction of the Company's due diligence of Amiga, including the completion of an audit of Amiga's last two fiscal years under U.S. GAAP, and the risk factors and other matters set forth in the prospectus supplement and accompanying prospectus included in the registration statement and the documents incorporated by reference therein. You are cautioned not to place undue reliance on any forward-looking statements made by the Company, which are based only on information currently available to it when, and speak only as of the date, such statement is made. The Company does not assume any obligation to publicly provide revisions or updates to any forward-looking statements, whether as a result of new information, future developments or otherwise, should circumstances change, except as otherwise required by law. We have set out within this press release certain preliminary estimated financial results for a portion of the three months ending June 30, 2023. These estimated financial results are, incomplete, preliminary and subject to normal end of period closing procedures and, accordingly, are subject to change. They are also subject to further internal review and the Company's independent auditor who have not completed their review. As a consequence, actual results may differ from the preliminary results described herein. We also refer you to the risks described in ''Risk Factors'' in the Company's Annual Report on Form 10-K, in Quarterly Reports filed on Form 10-Q, and in the other reports and documents it files with the Securities and Exchange Commission.
Media Contact:Next PR+1 813-526-1195[email protected]
Investor Relations:Core IR+1 516-222-2560[email protected]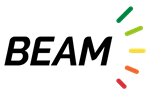 Source: Beam Global
Corporate News
,
Equity Offerings
,
Guidance
,
Management Comments
,
Mergers and Acquisitions
Related Entities
Twitter
,
Maxim Group
,
S3
,
Earnings
,
Definitive Agreement
Sign up for StreetInsider Free!
Receive full access to all new and archived articles, unlimited portfolio tracking, e-mail alerts, custom newswires and RSS feeds - and more!