Amarin Corp. (AMRN) Reports New Analysis Reveals Icosapent Ethyl Significantly Reduces Risk of Major Cardiovascular Events in Patients with Prior Myocardial Infarction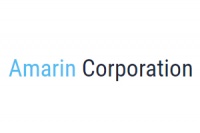 Price: $1.12

+2.75%
Overall Analyst Rating:
NEUTRAL
(
Down)
Revenue Growth %:
-39.0%
---
News and research before you hear about it on CNBC and others. Claim your 1-week free trial to StreetInsider Premium here.
---
Amarin Corporation plc (NASDAQ: AMRN) today announced the publication in the Journal of the American College of Cardiology (JACC) of a new REDUCE-IT® data analysis further strengthening evidence of the benefits of icosapent ethyl in adult patients most at risk of suffering from a potentially fatal or non-fatal cardiovascular (CV) event. This new sub-analysis was led by Deepak L. Bhatt, M.D., M.P.H., Brigham and Women's Hospital, Harvard Medical School, Boston, MA.
The patients identified in the new REDUCE-IT sub-analysis had experienced a prior myocardial infarction (MI), commonly called a heart attack, and as previously demonstrated, are therefore at much higher risk of another serious CV event without further intervention.(1) Research has shown that people who have had a heart attack are up to 50% more likely to have another CV event or heart procedure within only one year.(2)
The REDUCE-IT Prior MI sub-analysis studied 3,693 patients (45.2% of initial REDUCE-IT study population) who had a prior MI within a median of 4.8 years before randomization. Baseline characteristics were similar among patients randomized to icosapent ethyl versus placebo. Icosapent ethyl significantly reduced the primary composite endpoint (first occurrence of CV death, non-fatal MI, non-fatal stroke, coronary revascularization, or hospitalization for unstable angina) by 26% (HR 0.74, 95% CI 0.65-0.85, P=0.00001), equating to an absolute risk reduction of 5.9%. Total events (first and subsequent events) were significantly reduced by 35% (RR 0.65, 95% CI 0.56-0.77, P=0.0000001) in patients with prior MI who are at high risk of another major event.(1)
Icosapent ethyl also led to a 29% reduction in the key secondary composite endpoint of CV death, non-fatal MI, or non-fatal stroke (equating to an absolute risk reduction of 4.7% (HR 0.71, 95% CI 0.61-0.84, P=0.00006)). Rates of sudden cardiac death and cardiac arrest were also significantly reduced, showing 40% relative risk reduction (P=0.02) and 56% relative risk reduction (P=0.02), respectively.(1)
The safety of icosapent ethyl among patients with prior MI was consistent with the main study findings in the entire population, with increased rates of atrial fibrillation and of minor bleeding, though no significant increase in major bleeding. These data included both prespecified and post hoc analyses. It Is important to note that the exploratory nature limited the post hoc analysis. REDUCE-IT was not powered for subgroup analyses and all P-values should be considered hypothesis generating.(1)
The landmark REDUCE-IT cardiovascular outcomes study, published in New England Journal of Medicine (NEJM) in 2019, enrolled 8,179 patients for a median of 4.9 years, who were required to be treated with statins and other standard of care therapies. All patients had controlled low-density lipoprotein cholesterol (LDL-C), elevated triglyceride levels, and either established CVD or diabetes with other cardiovascular risk factors. (11)
Deepak L. Bhatt, M.D., M.P.H., Executive Director of Interventional Cardiovascular Programs at Brigham and Women's Hospital and Professor of Medicine at Harvard Medical School, principal investigator of REDUCE-IT and senior author of the REDUCE-IT Prior MI analyses, said: "The REDUCE-IT Prior MI analyses provide valuable new data on the use of icosapent ethyl in patients who have had previous heart attacks. Treatment decisions for heart attack patients are particularly important given their elevated risk for another serious and potentially fatal cardiovascular event. These results build upon the positive findings from the main REDUCE-IT analysis and further strengthen the case for eicosapentaenoic acid (EPA) in the form of prescription icosapent ethyl in appropriate high-risk patients, such as those with prior heart attacks."
Cardiovascular disease (CVD) is the leading cause of death and economic burden in many countries and regions around the world, including in industrialized countries. In the U.S., for example, someone dies of a CVD every 36 seconds, on average.(3) The estimated economic burden from CVD in the U.S. is projected to exceed $1 trillion by 2035.(4) Europe's single biggest killer, CVD, is responsible for more than 4 million(5) patient deaths each year in the WHO European Region and has an economic health burden of €210 billion.(6)
Multiple trials have shown that statin therapy delivers a significant risk reduction of 25% to 35%(7, 8, 9, 10) for CV events, but this leaves a residual risk, beyond LDL-C treatment, of 65% to 75%.(7, 8, 9, 10) The high level of remaining risk strongly suggests the need for additional cardioprotective measures to help patients avoid a potentially life-changing or lethal CVD event by reducing the underlying CV risk beyond LDL reduction.
"We are pleased to see this sub-analysis published in the Journal of the American College of Cardiology showing that icosapent ethyl significantly reduces cardiovascular risk for high-risk patients, in particular those most vulnerable to a major event because of a prior heart attack," said Karim Mikhail, Amarin's president and chief executive officer. "These and prior findings with icosapent ethyl are in stark contrast to clinical trial results and updates for other classes of therapy -- particularly widely-used fibrates – once thought to have the potential to reduce cardiovascular risk, but which are now known to not adequately serve cardiovascular patients who are on statin therapy. Those patients who have had a prior event and are therefore at increased risk of a subsequent potentially serious cardiovascular event, such as heart attack or stroke, should only receive therapies with proven cardiovascular outcomes data."
The REDUCE-IT Prior MI subgroup analysis was funded by Amarin. Dr Bhatt receives research funding from Amarin that goes to Brigham and Women's Hospital.
Release References
Gaba P, Bhatt DL, Steg PG et al. Prevention of Cardiovascular Events and Mortality with Icosapent Ethyl in Patients with Prior Myocardial Infarction. J Am Coll Cardiol. 2022 May 3;79(17):1660-1671
Bansilal S, Castellano JM, Fuster V. Global burden of CVD: focus on secondary prevention of cardiovascular disease. Int J Cardiol 2015;201:S1–S7.
Heart Disease and Stroke Statistics—2021

Update;

American College of Cardiology
Cardiovascular Disease: A Costly Burden for America Projections Through 2035; American Heart Association; 10
ERA CVD. ERA-CVD – Cardiovascular Research is our mission

https://www.era-cvd.eu/254.php

. Accessed March 2022.
European Heart Network. European Cardiovascular Disease Statistics 2017.

https://ehnheart.org/cvd-statistics/cvd-statistics-2017.html

. Accessed March 2022.
Ganda OP. Bhatt DL. Mason, RP. Unmet Need for Adjunctive Dyslipidemia Therapy in Hypertriglyceridemia Management. J Am Coll Cardiol. 2018;72(3):330-343.
Hong KN, Fuster V, Rosenson RS, Rosendorff C, Bhatt DL. How low to go with glucose, cholesterol, and blood pressure in primary prevention of CVD. J Am Coll Cardiol. 2017 Oct 24;70(17):2171-85.
Collins R, Reith C, Emberson J, et al. Interpretation of the evidence for the efficacy and safety of statin therapy. Lancet. 2016 Nov 19;388(10059):2532-61.
Boekholdt SM, Hovingh GK, Mora S, et al. Very low levels of atherogenic lipoproteins and the risk for cardiovascular events a meta-analysis of statin trial. J Am Coll Cardiol. 2014 Aug 5;64(5):485-94.
Bhatt DL, Steg PG, Miller M, et al. Cardiovascular Risk Reduction with Icosapent Ethyl for Hypertriglyceridemia. N Engl J Med. 2019;380(1):11 -22.
Summary of Product Characteristics Vazkepa® – May 2021

https://ec.europa.eu/health/documents/community-register/2021/20210326150935/anx_150935_en.pdf

Accessed March 2022.
Corporate News
,
FDA
Related Entities
S1
,
FDA
Sign up for StreetInsider Free!
Receive full access to all new and archived articles, unlimited portfolio tracking, e-mail alerts, custom newswires and RSS feeds - and more!