Amarin Corp. (AMRN) Announces Comprehensive Cost Reduction Plan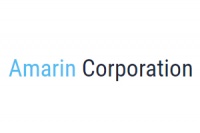 ---
News and research before you hear about it on CNBC and others. Claim your 1-week free trial to StreetInsider Premium here.
---
Company Expects to Achieve Approximately $100 Million in Cost Savings Over the Next 12 Months* While Continuing to Invest in European Launches and Global Expansion --
-- Reduces U.S. Commercial Organization by Ninety Percent of Pre-Pandemic / Pre-Generic Competition Levels --
-- Creates Core Focused U.S. Commercial Team to Support Branded VASCEPA Revenues --
-- Actions Optimize Operations While Maintaining Positive U.S. Contribution Margin to Support Company's Next Steps --
Amarin Corporation plc (NASDAQ: AMRN) today announced important and critical actions including a comprehensive cost and organizational restructuring plan to address current shifts within the Company's U.S. business. The Company expects these actions will reduce operating costs by approximately $100 million over the next 12 months* and enable Amarin to maintain a positive contribution margin in the U.S. while continuing to invest in its imminent European market launches and global expansion for VASCEPA/VAZKEPA.
"Our management team, with the guidance of our Board, conducted a comprehensive review of the business to ensure we are addressing the realities within our U.S. business while we focus on our global growth opportunities with efficiency and discipline," said Karim Mikhail, Amarin's president and chief executive officer. "While we continue to see value in branded VASCEPA in the U.S., the current operating landscape remains challenging with uncertainty related to future revenue from the U.S. business. As a result, today we are taking critical, proactive steps to reduce our U.S. commercial team by approximately 90% of our pre-pandemic and pre-generic competition levels. These reductions are necessary as we invest in our European launches while maintaining a strong, core U.S. Commercial team to support branded VASCEPA revenues in the U.S. These proactive steps also allow us to maintain a positive contribution margin for the U.S. business and continue our investments in other markets and our Fixed-Dose Combination (FDC) program to ensure we are positioned for a stronger future as we execute our European and global expansion plans."
Mr. Mikhail added, "We have completely reshaped our investment plan for the future. We have tremendous confidence in our multi-billion dollar revenue opportunity for VASCEPA/VAZKEPA globally where we remain on track to launch in six markets and receive up to eight reimbursement decisions this year. These comprehensive actions will enable us to better serve patients while creating value for shareholders over the long-term."
The Company will reduce its total operational expenditure by approximately $100 million over the next 12 months* while continuing its investments in European expansion. The Company's cost reduction plan includes:
U.S. workforce reduction: The majority of the cost savings will result from a significant workforce reduction across the Company's U.S. field force and corporate positions. Amarin will reduce its U.S. commercial team by approximately 65% from current levels and approximately 90% of pre-pandemic and pre-generic competition levels, resulting in a core team able to support branded VASCEPA revenues in the U.S. In total, these actions will result in a reduction of the total company employee base by over 40% from current levels.
Streamlined operational expenditures: Includes reductions and reallocations in overall selling, general and administrative (SG&A) expenses as well as savings related to refining the Company's R&D strategy to a more focused, stepwise approach for its FDC program.
Mr. Mikhail concluded, "We value the tremendous contributions of our colleagues – whose dedication to our mission has helped build this Company and enabled us to launch an innovative product that has improved cardiovascular health for millions of patients. These changes, while difficult, are necessary to support our ability to continue bringing VASCEPA/VAZKEPA to patients around the world."
*Compared to 2021 full year GAAP operating expenses and excludes restructuring charges.