Amarin Corp. (AMRN) Announces Commercialization Plans for VAZKEPA in Europe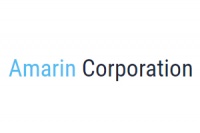 Price: $5.11

+0.59%
Overall Analyst Rating:
BUY
(
Up)
Revenue Growth %:
+16.7%
---
Get inside Wall Street with StreetInsider Premium. Claim your 1-week free trial here.
---
Amarin Corporation plc (NASDAQ: AMRN) today provided updates regarding its plans for the commercial launch of VAZKEPA (icosapent ethyl) in Europe following the March 30, 2021 announcement of receipt of market authorization from the European Commission (EC). VAZKEPA is the first EC-approved product to be marketed and sold for cardiovascular risk reduction in high-risk, statin-treated adult patients who have elevated triglycerides (≥150 mg/dL) and other risk characteristics as studied in REDUCE-IT®.
Following this approval, Amarin commenced training sales representatives in Germany to advance pre-launch disease and brand awareness initiatives in preparation for the planned commercial launch of VAZKEPA in Germany before the end of Q3 2021. The company expects to have approximately 150 sales representatives deployed for pre-launch product and disease state awareness programs by mid-Q2 2021.
"We have hired talented and experienced pharmaceutical sales and marketing professionals for our European commercial team and are activating steps to increase product and market need awareness, while advancing our market access negotiations," said Karim Mikhail, senior vice president, commercial head Europe of Amarin. "We are taking a thoughtful and proactive approach to leveraging the vast global experience of our team, while incorporating the learnings from other product launches made during the COVID-19 era. We are highly motivated to effectively launch VAZKEPA in Europe as it offers an exciting opportunity to help patients at risk of cardiovascular events. VAZKEPA is a safe and effective new product that benefits from more than a decade of worldwide clinical development and testing that support its use to significantly reduce cardiovascular events."
Use of icosapent ethyl is now recommended by 15 medical societies for cardiovascular risk reduction reflecting that the data supporting the effectiveness of VAZKEPA is robust, the medical need is high and key opinion leaders in these medical societies agree this important new drug should be used to improve patient care. As VAZKEPA was just recently authorized in Europe as a new drug (new active substance), and there is no other product approved in Europe for VAZKEPA's indication, current awareness of VAZKEPA in Europe among healthcare professionals at-large is relatively low.
Amarin believes that increasing awareness of VAZKEPA in Germany and illuminating the patient population that can benefit from this new drug are important to VAZKEPA's early launch success. Prior to VAZKEPA's recent approval, as is typical for any new drug, branded market education regarding VAZKEPA was prohibited in Europe. Consequently, immediately following VAZKEPA's approval in the European Union the company has initiated its educational and promotional plans to underscore the significant residual cardiovascular risk for the patient population indicated for VAZKEPA and to introduce to healthcare professionals the value VAZKEPA has demonstrated in lowering such risk.
Starting in the second quarter 2021, outreach by Amarin's field force in Germany will be supplemented by various forms of market education, including digital outreach and omnichannel engagement for key stakeholders. Amarin's planned educational initiatives are intended to increase awareness among cardiologists, diabetologists, and general practitioners. In addition, based on the differentiated safety and efficacy profile of this unique drug for its approved label and the growing global data in support of its pharmacoeconomic benefits, our planned educational efforts will also be aimed at regional payers.
As is typical of drug launches in Europe, following approval and prior to launch, market access (reimbursement) needs to be secured on a country-by-country basis and product awareness of VAZKEPA needs to increase in each country1. In seeking market access, the company expects to file dossiers in ten (10) European countries in the coming months, including the largest countries of Europe. Each of these dossiers have already undergone months of preparation and include the data demonstrating the uniqueness of VAZKEPA from a scientific perspective, various country-specific demographic data sets to define the eligible patient population based on the label, and finally proposed pricing. Amarin is seeking pricing that it believes is well justified based on the demonstrated effectiveness of VAZKEPA and the high cost to society of heart attacks, strokes and other cardiovascular events that VAZKEPA can help avoid while also reducing pain and suffering for at-risk patients and their families. After the first wave of 10 country submissions in Europe, Amarin intends to pursue a second wave of European reimbursement dossiers in its efforts to bring VAZKEPA to all patients who can benefit from it.
Amarin anticipates direct access to healthcare professionals and at-risk patients will remain constrained while COVID-19 persists. Learning from the experience of other drugs launched during the COVID-19 pandemic, part of the planned multi-faceted educational programs in Europe will include increased awareness of the unique effects of VAZKEPA. For example, key elements of the planned education initiatives are expected to focus on increasing the scientific awareness of the importance of measuring and using triglyceride (TG) levels as an identifier of cardiovascular risk, noting that VAZKEPA's cardiovascular risk reduction effects extend beyond TG lowering and are believed to be multifactorial, including anti-inflammatory and antiplatelet effects. While many people are speculating that the impact of COVID-19 will gradually abate around the planned commercial launch of VAZKEPA in Germany in Q3 2021, digital outreach, and other forms of educating healthcare professionals will be emphasized to support the work of the sales professionals being deployed. In order to advance pre-launch market awareness of VAZKEPA, to allow time for the impact of COVID-19 to recede and to avoid the challenges of launching prior to the summer holiday period when access to healthcare professionals can be more difficult, it is likely that the launch in Germany will be the latter half of Q3. Launch timing will be further refined after feedback is received from the company's early branded awareness and education initiatives.
Amarin is giving initial priority to launching VAZKEPA in Germany while making plans for commercialization in countries throughout Europe. Staffing in other European countries, and launch timing in these other countries, will depend on progress in gaining market access on a country-by-country basis.
Previously Amarin had provided guidance that its European staffing at the end of 2021 would be approximately 200 people. Based on the company's current plans and expectations, Amarin now expects to grow its staffing in Europe to approximately 300 people by the end of 2021, with further increases planned as market access is expanded in various countries. This increase in expected staffing reflects the breadth of the EC-approved label for VAZKEPA, positive initial feedback Amarin is receiving from European scientific leaders, and optimism that the impact of COVID-19 will recede during the second half of 2021.
Corporate News
,
FDA
Related Entities
FDA
Sign up for StreetInsider Free!
Receive full access to all new and archived articles, unlimited portfolio tracking, e-mail alerts, custom newswires and RSS feeds - and more!