Ads are coming to Amazon Prime Video next year; Stock pops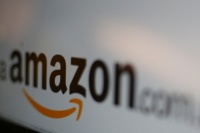 Ads will be introduced to Amazon (NASDAQ: AMZN) Prime Video's entertainment content, including movies and series, in several countries, the company announced today.
The rollout is set to begin in the U.S., U.K., Germany, and Canada in early 2024, with additional countries like France, Italy, Spain, Mexico, and Australia getting ads later in the year.
Amazon shares rose 1.3% in early Friday trade.
Previously, Prime Video viewers experienced ads during exclusive broadcasts of Thursday Night Football. Now, these commercial breaks will expand to non-sports content on the platform.
Amazon has stated that the ad load will be "limited," which suggests that Amazon is cautious about not overwhelming viewers with advertising within its streaming service.
"We aim to have meaningfully fewer ads than linear TV and other streaming TV providers," the company said in a blog post.
Amazon Prime members who have enjoyed ad-free access to Prime Video content as part of their membership will face an additional fee starting next year. The new fee, set at $2.99 per month in the U.S., will be required for Prime members who wish to continue watching Prime Video content without ads.
Meanwhile, the monthly Prime membership cost will remain unchanged for those who are willing to watch content with ads.
Amazon states that introducing ads to Prime Video will enable the company to continue investing in content and potentially increase its content investments over time.
By Senad Karaahmetovic