94% of Disney+ subscribers stayed following price jump; suggests room for further increases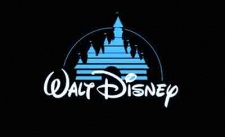 ---
News and research before you hear about it on CNBC and others. Claim your 1-week free trial to StreetInsider Premium here.
---
According to new data from subscription-analytics firm Antenna, about 94% of Disney+ subscribers stayed with the streaming service following a 38% price increase imposed by The Walt Disney Company (NYSE: DIS) back in December. The hike was part of the media company's launch of an ad-supported streaming product.
"In our zeal to grow global [subscriptions], I think we were off in terms of that pricing strategy, and we're now starting to learn more about it and to adjust accordingly," Mr. Iger said last week at a conference hosted by the investment bank Morgan Stanley. "We have a lot of rationalization to do from a pricing perspective, but that's one path to profitability."
The company launched Disney+ in 2009 at a price of $6.99 a month. The price is now set at $10.99 a month. However, data suggest the company has some headroom to raise the streaming price beyond the current level.
"Disney+ is truly the ultimate babysitter on demand," said Richard Greenfield, a media analyst with LightShed Partners. "If you look at the popularity of titles like 'Moana' and 'Mickey Mouse Clubhouse,' it's clear what resonates with families. My guess is that there's still pricing power even at $10.99."
Since replacing Bob Chapek as CEO in November, Mr. Iger has announced wide-ranging cost-saving measures, including a proposed $5.5 billion in cuts and 7,000 layoffs. About $2.5 billion of those cuts will come from content budgets, Disney has said.
The entertainment giant also said it would pull back on general entertainment aimed at adults and is evaluating options for what to do with Hulu. Under the terms of Disney's 2019 purchase of its share of Hulu, either party has the right to force a sale of the company starting at the beginning of next year.
Disney launched its ad-supported tier in early December as part of its drive to achieve profitability in its direct-to-consumer segment, which has lost nearly $10 billion since Disney+ was launched in late 2019.
Ad-supported versions of Disney+—including both the stand-alone service and the trio of ad-supported Disney+, Hulu and ESPN+—accounted for 20% of new sign-ups in December, 27% in January and 36% in February, Antenna found.
"Disney+ launched the ad-supported product like an entertainment company. Netflix launched it like a tech company," said Jonathan Carson, CEO and co-founder of Antenna. "With Netflix, it was a limited release, only on one of the plans, and you kind of had to search to find it. Tech companies classically release small, do a lot of testing, iterate, and then hit the gas if successful. Disney+ had some more sizzle, a bigger bang," he said. "It was more heavily featured, available in more product configurations, and they're also seeing faster pickup."
Shares of DIS are down 1.33% in mid-day trading on Friday.
By Michael Elkins | [email protected]