3M Co. (MMM) has doubled global N95 respirator output over last two months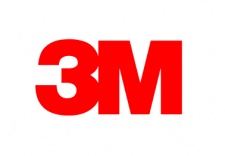 3M (NYSE: MMM) is fully committed to fight the spread of COVID-19 by supporting the healthcare workers in the United States and worldwide.
"This pandemic is affecting us all, and we are doing all we can to support public health and especially our first-responders and those impacted by this global health crisis. We are mobilizing all available resources and rapidly increasing output of critical supplies healthcare workers in the United States and around the world need to help protect their lives as they treat others," said Mike Roman, 3M chairman and chief executive officer.
Supporting Emergency Response
Since the COVID-19 outbreak, 3M has doubled its global output of N95 respirators to an annual rate of over 1.1 billion per year, or nearly 100 million per month.
In the U.S., 3M currently manufactures more than 400 million N95 respirators annually, which is increasingly being directed to support both government and public health response. The company also manufactures respirators at locations in Europe, Asia Pacific and Latin America.
In addition, 3M is increasing its investments, primarily in the U.S., to expand its global capacity by over 30 percent in the next 12 months.
The company is also maximizing production of a wide range of other products used in the COVID-19 response globally including hand sanitizers, disinfectants and filtration solutions as the pharmaceutical industry works to find a vaccine to fight the virus.
Global Cooperation
3M is working with governments, medical officials, customers and distributors around the world to help get supplies where they are needed most.
The recently enacted expansion of the U.S. PREP Act helps ensure both surgical and standard N95 respirators will be readily available for use by hospitals and healthcare workers in response to the COVID-19 pandemic.
Congress should now ensure that all critically-needed reusable respirators, including Powered Air Purifying Respirators (PAPRs) and others, are equally available to both conserve the supply of N95s and maintain their availability for healthcare workers who require them for either medical or religious reasons.
3M encourages governments around the world to work together to ensure that supply chains can operate efficiently and effectively so that critical products are able to reach areas where they are most needed. Restrictions that impede the free movement of goods impede that delivery.
3M is receiving increasing reports of fraudulent and counterfeiting activities involving 3M products. The company strongly condemns any unethical actions taken to exploit the global pandemic.
3M has not changed the prices it charges for 3M respirators as a result of the COVID-19 outbreak, but the company cannot control the prices dealers or retailers charge for 3M respirators.
People are our Priority
Our highest priority is the safety of our people and the public.
3M is grateful for the efforts of employees around the globe who are working hard to maintain operations and increase production of needed supplies to assist our customers treat and help protect people.
Early on, 3M restricted international travel that was not deemed business critical and supplied employees with information on precautionary steps they could take to help prevent the spread of COVID-19 – as well as the actions they should take if they become ill.
This week 3M instituted a remote working policy and paid pandemic leave policy, giving U.S. employees up to two weeks of paid leave if they are unable to work due to caregiving, childcare or self-quarantining related to the COVID-19 outbreak.
3M has also responded through donations to local and global humanitarian agencies.